I grew up loving pretzels, they were my favorite snack, and my mom always had a big bag of pretzel sticks in the pantry for us. As an adult, I try not to have a bag freely around because I will eat the whole thing in one sitting!
What I do love, though, is to serve a dip for pretzels at my parties or gatherings, and instead of chips and dip, we have pretzels and dip!
This list is filled with different recipes: cheesy, sweet, spicy, salty, whatever you prefer to dip your pretzels in. There's a recipe here for you.
Pretzels and dip aren't only great for parties. There are also healthier dip recipes here that use protein-rich Greek yogurt or healthy fats like peanut butter you can serve as an afternoon snack for your kids that will be healthy and enjoyable.
While pretzels are a favorite from my childhood, this list of recipes gives me a range of flavor profiles to enjoy them as a grown-up!
Beer cheese dip is the traditional pretzel pairing and will always be one of my favorites! I prefer this cheesy, stretchy dip with a large soft pretzel, but it can be served with whatever you like.
I prefer to use a light beer like an ale or IPA with this recipe because it doesn't give the dip as much bitterness but go with whatever beer you have on hand.
Don't skip the combination of cheese here, though! The mixture of sharp cheddar, mozzarella, and gruyere yield the best stretchy and creamy texture and balance of flavors.
Serve this with a soft pretzel, sourdough buns, and sausages, and you have a party!
Honey mustard anything makes my ears perk up instantly. It's one of my favorite flavors! It's also one of the best dips for pretzels, no surprise there.
This recipe combines the savory and sweetness of honey mustard and uses mayonnaise to give it that creamy dip texture.
Pair that with the saltiness and crunchiness of pretzels, and you have an amazing snack!
Sometimes I like to mix in some extra whole grain mustard to ramp up that spicy flavor for an added kick. Make this for your next party, and you're going to have a hit!
This dip is perfect for a spring or summer outdoor party, but don't let it stop you from making it during the colder months for indoor gatherings, either.
The fresh flavor of the strawberries mixed with the cream cheese and whipped cream makes the perfect sweet dip.
Take a pretzel chip and get a good-sized dip, and you have the perfect balance of sweet and savory!
The great thing about this recipe is you can swap out the strawberry pie filling for whatever type of fruit you like blueberry pie filling. This is the perfect dip to make for your next gathering!
This recipe combines a bunch of great flavors to make my favorite pretzel dip recipe.
Using a ranch dressing dip seasoning packet adds all the seasoning needed, and combining that with the tangy sour cream, salty cheddar cheese, and crunchy pretzels leaves you with a bite that will keep you going. Back for more!
Because this dip has pretzels in it, you can either use more pretzels for dipping or grab your favorite bag of potato chips.
If you want to make this slightly healthier, substitute Greek yogurt for sour cream. This isn't a recipe to skip!
As the title states, this recipe is perfect for game day! Whichever sport gets you excited, football, baseball, basketball, or anything else, this dip will be an amazing snack to serve alongside your other game-day favorites!
The horseradish is the secret here. It adds a little hit of spice that marries with the sweetness and tanginess wonderfully.
Don't skip the refrigerating step. It ensures your flavors all meld together and your dip sets up with the correct texture.
If you want to cut down on the fat content, try swapping the sour cream for low-fat Greek yogurt.
Peanut butter and pretzels, a classic pair of sweet and salty that everyone loves!
This dip has some added nutrition, with protein loaded in Greek yogurt and peanut butter. This will satiate your hunger while also being a delicious snack.
If you're in the middle of fall, try adding some pumpkin puree and cinnamon for that warmness we look for during the cooler months.
This is a great recipe to make for your kids as an afternoon snack! Especially if you choose sugar-free peanut butter and sweeten with only honey, it's a winner.
Cheese dip for pretzels is an obvious choice. It's a classic pairing for a reason!
This isn't your traditional beer cheese dip, though; this has the texture of a cream cheese dip that incorporates the flavors from a beer cheese dip.
Use your favorite beer here. Make sure it's flavorful on its own. Sometimes I like to substitute half of the cheddar cheese with another cheese like asiago or parmesan.
Don't skip the bacon on top! It adds a finishing crunch and that irresistible fattiness.
We've already established that honey mustard is a great combination with pretzels, and this recipe plays on that but adds a new fun twist: blackberries!
The sweetness and tartness that the berries bring is a welcome twist on a traditional dip.
This dip isn't as creamy and instead relies on the mustards and honey to provide the texture.
It has a little bit of spiciness that comes from the whole grain mustard, and the tanginess is thanks to the apple cider vinegar.
This is great to serve with not only pretzels but also breadsticks, or you can even use this as a salad dressing!
This cheesy dip is less complex, and therefore easier to make than the previous one.
Instead of a mix of different cheeses, it uses the flavor of straightforward cheddar cheese.
That makes this recipe more affordable and approachable, so if the last cheese dip overwhelmed you, give this one a try!
It uses a simple roux base that leaves you with a thick but creamy cheese sauce perfectly salted for a great soft pretzel dip. If you want to spice things up, try adding a can of green chiles!
This is probably the best dip on this list to make for a party filled with drinks and laughter! It's called crack dip for a good reason. It's completely addicting! This recipe also uses a ranch seasoning mix to give it it's flavoring.
It has a cream cheese and mayonnaise base, which makes it creamy. Bacon and cheddar cheese give it the flavor that makes you come back for more.
Make a double batch if preparing this for a group of people. I guarantee they will want more!
This take on beer cheese is slightly different than the others as it includes Worcestershire sauce, paprika, and cayenne, all of which bring their punches of flavor.
If you're feeling motivated, this recipe also includes a method for making your very own soft pretzel bites to dip with!
If you don't have the time to make those, pick up a pack from the freezer aisle. I love to make this dip for a fun get-together with friends and serve it alongside hot dogs, wings, and fresh veggie sticks.
Five ingredients immediately make me think: easy! And I love an easy recipe.
If you've had a buckeye before, you know the flavors, peanut butter and chocolate.
This dip combines those two flavors with the tang of Greek yogurt and the sweetness of maple syrup.
It makes a delicious dip that you can serve with pretzels for saltiness, or even sliced apples, strawberries, or graham crackers.
No matter what you serve it with, you'll love the fact that this recipe comes together in a quick 5 minutes for a scrumptious snack.
Another take on crack dip with this recipe, and it is just as easy!
The crack dip takes on similar flavors as a loaded baked potato, an American classic. Green onion, sour cream, cheddar cheese, and bacon, does it get any better than that? But instead of loading that on top of a potato, you dip crisp salty pretzel sticks into it.
Don't forget to let your cream cheese come to room temperature before making this dip. Cold cream cheese makes it near impossible to incorporate.
You can also use this dip as a base and add some additional flavorings like chipotle, chopped pickles, or diced jalapeño. Whichever way you make it, you'll love this dip
This is a very common midwestern dish that is brought to family gatherings no matter the season!
Instead of a layered casserole-like dish, though, this recipe presents it as a dip. Instead of the strawberry jello traditionally used, this version calls for strawberry pie filling, which brings a more fresh and straightforward strawberry flavor.
There is still that sweetened cream cheese base that makes the salty pretzels stand out.
The cool whip adds the perfect light, airy texture, so this dip doesn't feel as heavy. Make this for your next family get-together, and you'll feel like you're on a Midwest farm!
Wondering what to dip pretzels in? Well, this dip is what should be on your list! It's exactly what the title describes. It is creamy and filled with crunchy bacon.
It also uses tangy sour cream to twist it, and of course, as all good things do, it uses cheese! What I like about this recipe are all the variations and substitutions you can make.
You can use your favorite cheese in place of the cheddar, like blue cheese, asiago, or pepper jack.
Instead of a ranch packet, you can use taco seasoning or a French onion dip packet. The options are endless!
This strawberry dip is like the last, but it comes out significantly fluffier thanks to the strawberry-flavored jello used.
The addition of the jello makes it a bit more reminiscent of the original dish, so if you're a purist, this may be the recipe for you.
The freeze-dried strawberries are a fun addition as they add a crunch and even more berry flavor.
There is still cream cheese, so don't worry, you won't be missing out on that cheesecake decadence. I love to serve this with a mixture of pretzels and graham crackers just for fun!
One last take on beer cheese, but this one shouldn't be ignored! Thanks to the sour cream and cream cheese, this beer cheese is quite different from the previous ones.
It has much more of that sour taste, and additionally, it uses a ranch packet as the seasoning.
The beer flavors aren't as forward in this recipe, so if you don't like a strong beer presence, you may opt for this recipe over the others.
The best part about this recipe is because it isn't too cheesy. You can serve it with potato chips, veggies, or crackers as well as pretzels.
Maybe raspberry cheesecake and pretzels don't sound like an obvious pairing, but this recipe is one of the best ideas on this list!
If you've ever had a cheesecake with a pretzel-based crust, that's exactly what this recipe tastes like.
The saltiness of the pretzel pairs perfectly with the sweet cheesecake flavors and satisfy that sweet and savory craving.
The best part is this recipe uses honey as a sweetener, so you don't have to add any additional refined sugar.
The raspberries are tart and the perfect addition to this delicious dip. You're going to love it!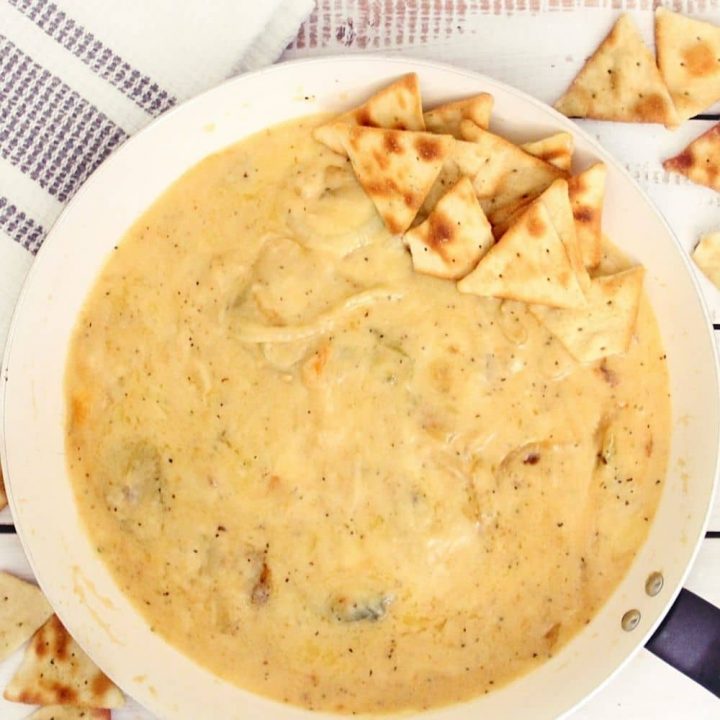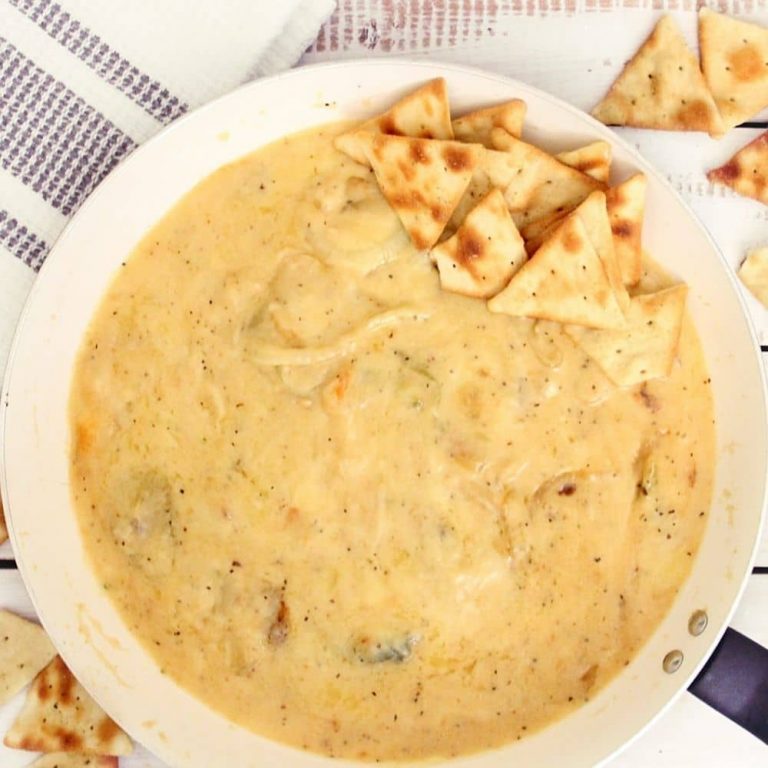 18 Best Dips for Your Pretzels
Ingredients
1 c sour cream
1 c mayonnaise
1 c prepared mustard
1/2 c sugar
1/4 c dried minced onion
1 envelope (1 oz) ranch salad dressing mix
1 tbsp prepared horseradish
Sourdough pretzel nuggets
Instructions
In a large bowl, combine the sour cream, mayonnaise, mustard, and horseradish. Stir that with a rubber spatula until it is thoroughly combined and there are no streaks.
To the bowl add the sugar, onion, and ranch dip packet, and again stir until thoroughly combined. Cover and store in the refrigerator for at least 30 minutes or until ready to serve. Serve with your favorite soft or crunchy pretzels for dipping!