Are you a fan of salmon recipes? Not only is salmon delicious, but it's also one of the healthiest sources of protein around.
Cooking salmon correctly can be a challenge. From the trouble of removing the bones to achieving the perfect cooking time so that the salmon is well-cooked but not dry, it's not easy.
That's where canned salmon recipes come in! Easy to prepare, delicious, and healthy, can salmon recipes are a wonderful way to add salmon to your diet.
If you're looking for easy ways to incorporate canned salmon into your diet, check out the amazing canned salmon recipes below!
We've sought out the best, easiest recipes so that you can pick one with confidence and put a tasty lunch or dinner on the table without the stress of sorting through recipes.
Are you a fan of tuna salad?
This brings that vibe, but with a punch of flavor that makes the salad feel more grown-up and sophisticated.
Pile this canned salmon salad onto bread for sandwiches, on top of greens for a protein-intensive and flavorful salad, or onto crackers for a snack.
The best part about this easy recipe is that it pulls together in minutes, making it a perfect last-minute lunch, appetizer for unforeseen guests, or after-school snack.
We bet you'll fall in love with this recipe once you try it! So, go on, pick up a few cans of canned salmon and make it!
If you're wondering what to do with canned salmon and want something easy but also tasty and filling, give these salmon croquettes a whirl!
You can serve these with salad and baked potatoes or eat them like hamburgers on buns with all the fixings.
However you decide to serve them, you'll find that they are buttery, crispy, and finger-lickin' good!
As the name suggests, this is one of those recipes with canned salmon that can be on the table in 15 minutes! If that sounds like a win to you, you should give it a try.
These burgers are yummy as is, but you can up the wow factor by also making the suggested garlic yogurt sauce. Smother the burgers with this sauce for a tangy, fresh burst that will make each bite simply heavenly!
Want an even easier meal? Mix up the burgers ahead of time and cook them when you're ready to eat.
If you are fresh out of ideas and ingredients for supper, this is one of the can salmon recipes that can save you!
Made of ingredients that are probably already in your pantry or refrigerator, this meal is a cinch to pull together.
Salmon loaf is reminiscent of meatloaf but much healthier. Like how you'd serve meatloaf, you can serve up this dish with frozen vegetables and potatoes or rice for a delicious meal everyone in the family will enjoy.
Do you want a delicious, easy sandwich option you can keep in your refrigerator for a few days?
Try this easy-to-make salmon salad that you can easily throw into a sandwich with cucumber, lettuce, and tomato for a healthy snack or lunch.
This particular version of salmon salad features capers, which add floral, salty, and tangy flavors to the dish.
Send this salad with your child to school for lunch, bring it to the office, or whip it up for a quick and easy summer supper.
Do you love avocados? If so, you'll adore this bomb meal that's rich in healthy fats, protein, and even calcium.
Taking a different approach, this recipe features a salmon salad made with primarily greek yogurt instead of gobs of mayonnaise.
Then, the salad is used to fill avocados. Serve alongside toast, greens, or wholegrain crackers for a filling but fresh meal (for which you don't have to cook at all!).
Do you want a salmon salad that puts the salad back into the name? Many recipes with canned salmon are salads, but not all feature a whole serving of vegetables.
This recipe adds bell pepper, avocado, and carrots to the mix, making for a salad that brings crunchy textures and health.
Instead of mainly using mayonnaise, this recipe opts for a generous portion of Greek yogurt, making the meal even healthier.
After mixing this recipe, eat it with a fork or scoop it up onto bread, crackers, or even a bed of greens.
If you love macaroni salad but want to make it more filling with the addition of protein, this recipe is for you!
This recipe is easy to pull together and makes a great dish to take on a picnic or potluck. Prepare the dish ahead of time and then let it cool in the refrigerator.
With a fresh, lemony taste, this macaroni salad is delicious and a perfect summer evening meal. Then, of course, you can enjoy leftovers as a side dish or accompany a sandwich the next day.
Recipe testers report that you can also use marjoram or cilantro if you don't care for dill.
Are you looking to spice up your charcuterie board? Or perhaps you need some fabulous appetizers to serve when you're hosting a movie night or a game day party?
This is a spectacular spread to add to a cracker board that you and your guests will love.
Rich and creamy, this salmon spread features cream cheese and mayonnaise.
To make it look even fancier, add some fresh dill on top of the spread in the serving bowl. Then, serve with your favorite crackers.
Do you love regular salmon loaf but feel like you're getting into a rut with it?
This salmon loaf has a souffle-like texture and a fantastic lemony flavor that sets it apart from your average salmon loaf.
The best part about this salmon loaf is that it's one of the easiest canned salmon recipes.
Just mix a few ingredients, throw it in a casserole dish, and dinner's set! Serve this loaf with a fresh salad, mashed potatoes, or wild rice.
No list of recipes with canned salmon would be complete without a casserole!
This salmon casserole is a classic creamy macaroni casserole complete with a crispy top and cheese.
If you're looking to make this a one-dish meal, throw in some frozen vegetables like peas, green beans, or broccoli into the mix.
If you're looking to make meals ahead of time and freeze, this can be a great option. Then, pop it in the oven for a delicious hot meal with zero prep.
Do you love egg salad? If you do, you'll probably love this version featuring salmon. Instead of excessive mayonnaise, this recipe opts for a healthy substitute: Greek yogurt.
Then, choose either pickles or cucumber to add a delightful crunch to the salad.
Serve this delicious salad over romaine lettuce, crackers, or halved bell peppers for a fresh, light lunch.
Creamy pasta has got to be one of the best comfort foods on the planet. With this easy-to-prepare recipe, you'll have dinner on the table in minutes and a satisfied family.
To make the most of this recipe, choose high-quality pasta and be sure to salt the water generously.
Other than that, the recipe is super easy and impossible to screw up.
Canned salmon makes this recipe so easy to pull together. You probably already have the ingredients sitting in your kitchen. So…what are you waiting for?
For a healthy power meal, try out this kale salmon Caesar salad. Featuring pasta, salmon, and hardboiled eggs, this salad will not leave you hungry mid-afternoon. On the contrary, it's a filling salad that also packs in the nutrients with
kale, salmon, and any other veggies you'd like to add to the salad.
You may consider adding some romaine lettuce, arugula, or spinach for a variety of greens. Plus, shredded carrots and red pepper would also make nice additions.
Make a to-die-for salmon salad sandwich that will make all of your colleagues jealous.
For a to-go sandwich, pack the salmon salad in a separate container and spread it onto your bread when you're ready to eat. For a delicious sandwich, buy focaccia or a baguette.
You can accompany your sandwich with a side salad, some veggie sticks, or a piece of fruit.
Still wondering what to do with canned salmon? Try this spectacular dip that goes great with crostini, crackers, chips, or even veggie sticks!
This salmon dip calls for cream cheese and avocado, making for a tasty combination. Garnish the serving bowl with chopped green onions and fresh dill for a beautiful presentation.
If you're sick of the usual popcorn with your movies, try this dip to change things up and enjoy a more sophisticated snack.
Hey, you could even make some tasty cocktails or mocktails to go along with it!
Before you assume this is yet another salmon salad for eating on sandwiches, think again.
This salmon salad is more like a traditional salad with greens, tomatoes, boiled eggs, avocado, red onion, and anything else you'd like to add.
Then, top your salad with goat cheese, cilantro vinaigrette, or a spectacular version of ranch dressing provided by Kelly at Life Made Sweeter.
If you want to make this recipe prep faster, go ahead and make the dressing ahead of time. You can also make this salad more quickly by buying a ready-to-eat greens mix.
If you love a good burger but want a healthier option, try these fantastic salmon burgers! These patties even bring a little bit of heat to the mix for those who love spice, making for a fresh, tasty meal.
You can serve up these burgers with fries, potato chips, or a healthier side salad.
These are the best salmon burgers if you're looking for an easy, no-nonsense meal that will fill your burger craving without ruining your diet.
Are you ready to give them a try? Check out the recipe below: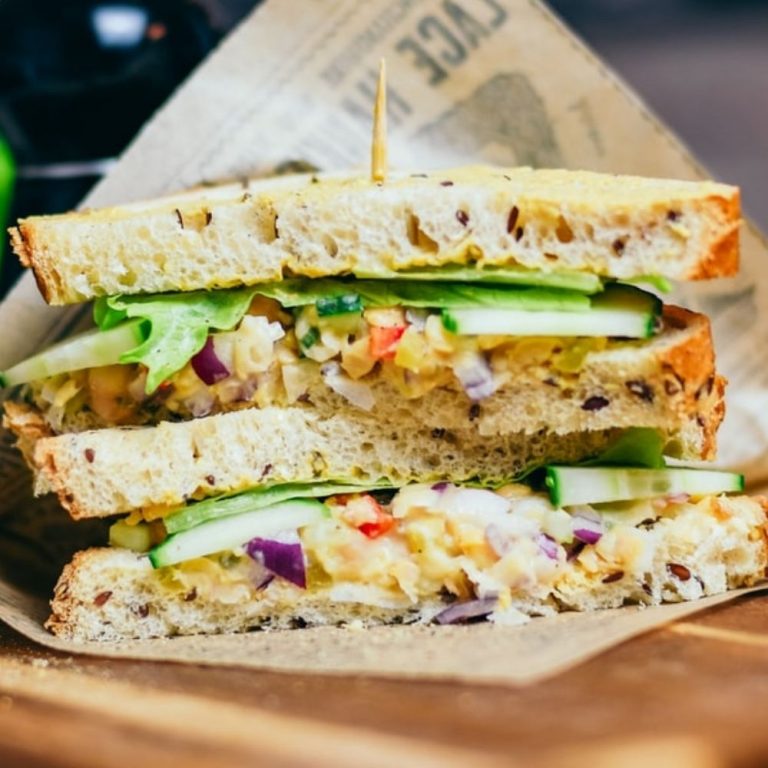 18 Best Canned Salmon Recipes the Whole Family Will Love
Ingredients
1 (14 ounce.) can of salmon, drained
1 egg
1/2 cup. bread crumbs
1 clove of garlic
Zest and juice of ½ a lemon
2 tablespoons. freshly chopped dill
1 tablespoon. Dijon mustard
1 teaspoon. Worcestershire sauce
1/2 teaspoon. red pepper flakes
salt
Black pepper
1 teaspoon. olive oil
For serving:
Hamburger buns
Mayonnaise
Fresh lettuce
Tomato slices
Red onion, sliced
Instructions
Combine the salmon with a lightly beaten egg, bread crumbs, lemon zest and juice, dill, garlic, Dijon mustard, Worcestershire sauce, and red pepper flakes. Mix well.
Season with salt and pepper and stir the mixture until well-combined.
Heat the oil in a non-stick or cast-iron skillet. Cook the patties on medium heat until crispy and brown, or about 3-5 minutes on each side.
Heat the hamburger buns. Serve the patties on the buns with the fixings. Enjoy!