Mexican food has been a beloved genre of food for hundreds of years and with Mexican food comes Mexican appetizers. These Mexican appetizer recipes are easy and simple. They may take some time to make, but it is totally worth it.
We'll take you through several different recipes with all kinds of flavors and tastes. Some of these recipes include shrimp cocktails, Mexican meatballs, Chile cheesecake, and so many more.
The Mexican appetizers here are the best of the best, so let's dive in and check out these 25 easy Mexican appetizers.
If you've never heard of Mexican appetizer cups, you're clearly missing out. Made with iconic Pillsbury dough, these biscuits are easy to make and taste amazing. Alongside the dough, there are sour cream, taco seasoning, and nacho cheese chips.
This recipe only takes five steps to make, however, it will take some time, a little less than 2 hours. Most of this time is spent in prep and baking.
One tip directly from the Pillsbury company is to substitute the mini muffin cups with regular muffin-sized cups. This will make a bigger version of the snack.
Like many appetizers on this list, this recipe calls for 5 steps to make, however, this recipe tends to make a lot of meatballs. You're sure to have leftovers. And with leftovers comes storage.
These meatballs can be stored in the fridge for 4 days or in the freezer for 3 months.
This recipe comes with many substitution options. The meat can be beef, pork, chicken, or turkey. The milk can be substituted with almond milk.
But the best ingredient Chipotle peppers in adobo, can't be replaced. Meals that pair well with this dish include cherry salad and tomatillo rice.
Made from crescent rolls, sour cream, cheese, and many other yummy ingredients, taco pizzas are simple to make and take only about 20 minutes to do so. It's easy for kids to help out in prep.
You can choose any toppings you'd like for these appetizers, but olives, Pico de Gallo, and cheese come highly recommended.
If you need a substitute for beef, turkey or chicken will do just as well. And when it comes to taco seasoning, pick based on your favorite brand and adjust it to your tastes.
There are so many options when making this easy dish.
This Mexican cheesecake appetizer is not something widely known. When one thinks of Mexican food, I doubt that cheesecake comes to mind. In truth, it's not like the cheesecake you know, but you'll love this just as much.
They say that the best ingredient in this recipe is the fire-roasted chili peppers. It can be substituted, but it's recommended to keep it. If you'd like to change it, try using hatch chili peppers.
This recipe requires an hour to make and has a lot of ingredients, but it only takes two steps. It's that simple!
These shrimp cocktails are unique and take only a few steps to make. However, it takes quite a bit of time, over 3 hours.
This time is mostly spent with the cocktails cooling off in the fridge. But it's completely worth it.
This recipe will make 6 servings. This will be less than you think, so if you've got a large group gathering, it's important to double or triple the recipe. The prep will still take about twenty minutes, but the fridge time stays the same.
These tortilla rollups are closer to Mexican finger foods than an appetizer. They can even be used as a meal if desired.
This recipe is done in 4 steps and takes 3 hours to a whole day. Like other recipes, the prep time is 20 minutes and the rest of this time is spent in the fridge
The best part about this dish is that it can be made a day or two in advance and this recipe makes 40 servings! It's great for large parties and can be used as a snack as well. Plus, they're only 52 calories.
Mexican street corn dip is an easy party dip and is spicy and cheesy. It's a perfect combination of savory and spice. And all you need for this recipe is some time, a blender, and an oven. This recipe can be completed in six steps and takes about 25 minutes to make.
A tip for the peppers is to take the seeds out if you'd like to dial down the heat, but we recommend leaving them in and bringing the heat back.
This guacamole recipe is fairly easy, both in prep and time. In fact, this recipe takes only 10 minutes to make! And there are only 6 ingredients, although you can add jalapeno peppers for some extra spice if you'd like.
It's suggested to invest in a good knife or chopper because most of the ingredients need to be chopped finely. And our best tip yet, to keep the guacamole from turning brown is to add the pit from the avocado and another teaspoon of lime juice.
And of course, keep it covered until ready to eat.
Like most Mexican appetizer ideas, nachos are involved somehow and this dish is all about nachos! It will take 20 minutes to make this dish and it makes 30 servings, which is great for a big party.
The best ingredients are beef, chorizo, and beans. Of course, the cheese and tortilla chips help too.
It's important when buying your 3 avocados to make sure that they are ripe and large, otherwise, your nachos will taste bitter and underwhelming.
And what's better than cheese, but more cheese?! You can add as much cheese topping to this dish as you'd like.
Salsa Roja is incredibly popular and it's pretty likely you've had it before. This recipe is fairly mild compared to some salsas, but it does have a kick, especially with the jalapenos and onions.
This recipe is so easy and only takes 15 minutes to make. The trick to making this dish is to not overheat the blend of ingredients while cooking. Once it starts to boil it's time to cool it off.
And while you can use as much salt as you'd like, too much can overpower the tomatoes so taste it regularly while adding salt.
This cheese dip is spicy and warm. It's great for simple meals or that special party. It's got a smoky taste and is commonly paired with Mexican corn dip.
The secret ingredient in this recipe really is no secret. The chorizo adds the spice and with the onions and peppers, it can get a bit intense. If you're not a fan of spice, maybe stick to a mild salsa.
This recipe uses three different kinds of cheese, Colby, sharp cheddar, and Monterey Jack. Each of these mixes makes that perfect cheesy taste.
Unlike some of these recipes, these chicken taquitos are crispy. These small tacos are filled with spicy chicken, salsa, and cheese and make a great party starter, although they go great with enchiladas as a side dish.
It will take around 40 minutes to make this recipe and the ingredients are split up into 4 sections, salsa, tortillas, chicken, and extras. While it takes less than an hour to make, the list of ingredients is very long.
When it comes to water and salt, it's up to you, but we suggest not going overboard.
Not a lot of Mexican sides and appetizers are made in a slow cooker, but these chicken enchilada bites are perfect for just that.
This is an easy finger food recipe that will take about 4 hours to make. The cook time alone is 3 hours in the slow cooker.
One tip for making these is to actually wait to add the chicken until right before serving. If you leave them there for a while, the tortilla will become soggy and difficult to eat. This will be no good for this great finger food.
This bean dip is spicy and savory, and the best part is that it's warm with melted cheese all over it. It will take 45 minutes and 3 easy steps to make this recipe. The cheese can be a little overwhelming in this dish, so be careful with how much you add on top.
Another tip is to add more jalapeno peppers if you want to turn up the heat and add a kick to the dip. The type of taco seasoning you buy will also make a big impact.
This list of easy Mexican appetizers would be incomplete without these mini chicken enchilada cups.
They can be used as both a main dish or an appetizer. It just depends on how many you serve.
Unlike some recipes, this dish's filling can be prepped two days in advance, meaning less work on the day of.
One secret ingredient to this recipe is Greek yogurt. It adds a creamy taste, but it's not for everyone and can be skipped if desired.
If you love jalapenos and green onions, this is the dish for you. They're pretty simple to make because unlike most poppers, which are fried, they're baked in the oven. And the total time it takes to make these is 30 minutes.
They recommend putting in a lot of green onion, but you can really add any toppings you like, including tomatoes, peppers, corn, or even more green onion.
The secret to this recipe is the panko breadcrumbs which are mixed with butter. It gives it extra crispiness.
While it is easy to get tortilla chips from the store, they just don't have the same authentic taste as those that are homemade and this recipe is just as easy as going to the store. The best part is there are three different ways to make these chips.
For frying, it will take about 40 minutes, for the oven it'll take 10 minutes, and for the microwave, it will take about 1 minute per tortilla.
If you'll be frying the chips, you'll need oil, but for the other two, you'll just need tortillas and salt.
These taco cups are stuffed with beef and cheese. It's an easy and newer recipe that will take about 30 minutes to make.
With this recipe, it will make 12 servings, but we suggest doubling the recipe for a larger crowd.
When it comes to ground beef, we recommend using 90% lean beef. It will be easier to work with and bring out lots of flavors. If you're not a fan of beef, turkey can be used and is suggested to be 93% lean.
While this may sound complicated, it's essentially seven dips set in layers in a small cup for your guests to enjoy all at once. This recipe will make around 8 servings.
These layers include refried beans, taco seasonings, guacamole, sour cream, Pico de Gallo, cheese, tomatoes, and on top green onions and olives. You'll definitely need some tortilla chips to go along with this appetizer dish.
They suggest that instead of using a spoon for the sour cream and guacamole, pipe it through a plastic bag and into the serving cup.
This soup is unlike most noodle soups. With its rich flavors, and tangy, fire-roasted tomatoes, it makes for one tasty soup. It only takes 20 minutes to make, especially if you happen to have a blender on hand.
Of course, we think it tastes better with fire-roasted tomatoes, but we understand not everyone has the time so regular tomatoes will do just fine. And the secret ingredient to this recipe is cilantro, preferably fresh. It adds so much flavor!
Some dishes that pair well with Sopa de Fideos include chicken fajitas, carne asada, and chicken tacos.
These Mexican shrimp bites are delicious and only take 4 steps to make, and even better than that, only take 10 minutes to make! The most important part is, of course, the shrimp. So be sure, that the shrimp is cooked well and fresh.
You can use any chip you'd like for the basis of this dish. The guacamole and shrimp have to go on something, so we recommend Lays' Classic potato chips.
To get the best taste, buy a high-brand, high-quality guacamole, or even better, make some at home.
This dish is not your normal chopped salad. Mexican chopped salad takes 50 minutes to make and is divided into three parts; the dressing, the tortilla strips, and the salad itself.
The best part of this salad is the jicama. It's used in a ton of Mexican cooking and even further south than that too. You can find it in a lot of salsas. Jicama is very good for you.
It's rich in iron and vitamin C.
This salad can be served on nachos, and chips, and goes well with any kind of meat-based dinner.
These rice balls are a unique dish filled with cheesy goodness. While normally prepared in an Italian style, these rice balls are given a fresh look with chili powder, paprika, and peppers. They're so easy to make too, with only a few steps.
The best part of this dish, aside from the cheese, is the panko breadcrumbs that are rolled onto the outside of the rice ball. They hold the form of the rice ball and add some crispiness.
This recipe will take only 5 minutes to prep but will take about 50 minutes in the oven.
While salsa is already fruit-based with tomatoes, this recipe calls for fresh fruits such as peaches, mangos, watermelons, plums, pineapples, or really any kind of fresh fruit you'd like to use.
This salsa can be made in three basic steps. Chopping the fruit, adding the spicier ingredients, and then stirring in the savory ones. It's that simple.
Like other cold Mexican appetizers, it's recommended to use it as a side but also goes well over pork chops, burrito bowls, and tortilla chips.
It also pairs well with guacamole and can be dipped in together.
This corn on the cob is seasoned with lime juice, and chili powder, and completely covered in mayonnaise. It's going to be a mess to eat, but its flavor alone is worth it.
It's suggested that you grill your corn. If you haven't got the time or equipment boiling or steaming your corn works just as fine.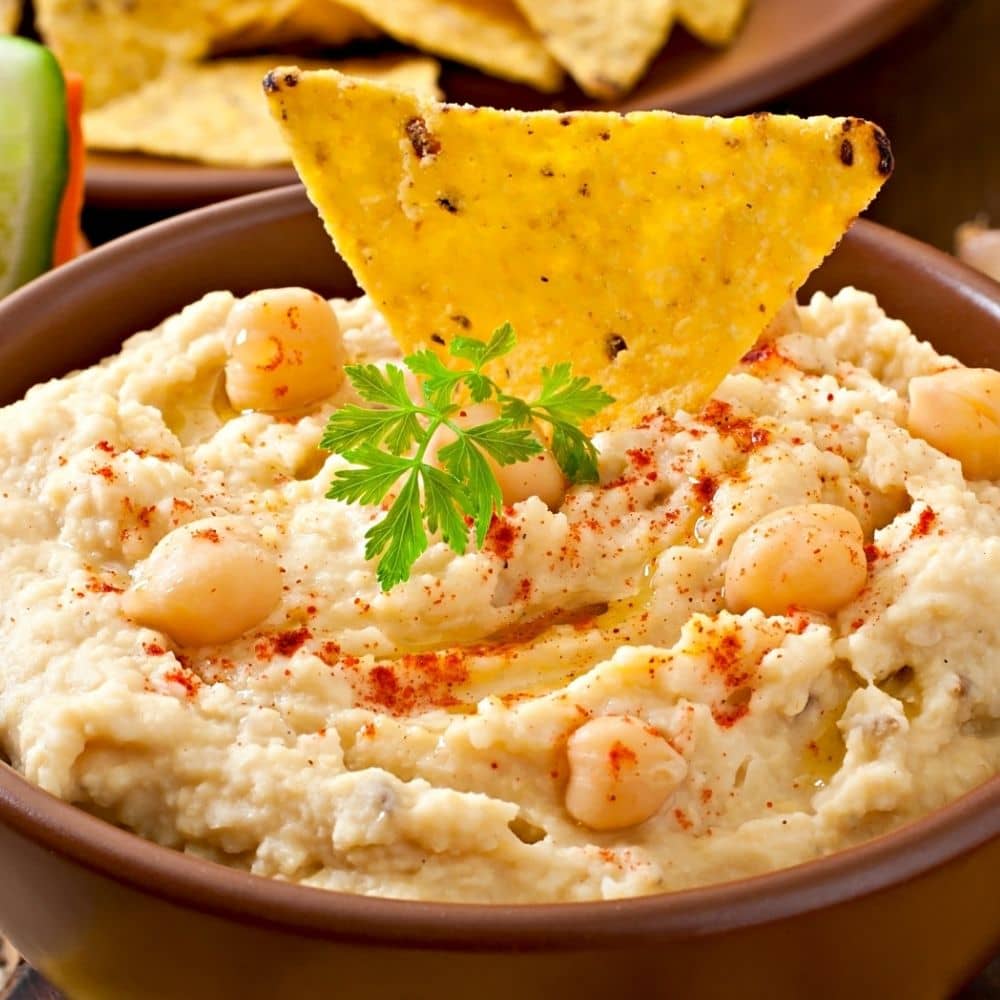 25 Easy Mexican Appetizers
Ingredients
1 lb lean ground beef
1/2 c finely chopped onion
1 envelope taco seasoning
3/4 c water
1-1/4 c shredded Mexican cheese blend
2 packages (1.9 oz each)
Instructions
You'll start this recipe by preheating the oven to 350 degrees.
.Using a small skillet, add the beef and onions to the skillet and cook them until the meat shows no pink and breaks apart easily. You'll drain the excess liquids.
At that point, you'll be adding in the taco seasoning and water. Be sure to stir it in well and bring the water to a boil. Afterward, bring down the heat, let the mixture sit uncovered, and wait for 5 minutes.
Once you're done waiting, remove the mixture from the skillet and add ½ cup of cheese.
For the tart shells, lay them in an ungreased baking pan, about 15 by 10 by 1 inch. You'll add the taco mixture by laying it in the shells.
Bake these for 6 minutes and add however much cheese you'd like. Once the cheese is melted to your satisfaction it's done.
Let the dish cool for a bit and serve!