Trader Joe's is a well-known grocery store that a large population of people continues to talk about in high regard. From specialty items to organic and exclusive delicacies, this unique market is one that holds an outstanding reputation.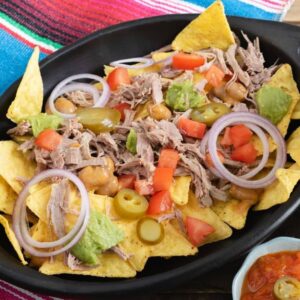 One factor that stands out from the rest is that the population of fans is consistently sharing their well-loved recipes, trying to recreate the market's most sought-after foods, or using specific items from the store to create a new, fresh take on lunch and dinner ideas.
These recipes remain a huge go-to for many, from Trader Joe's dinner ideas to side dishes and desserts. This list highlights just a few of many favorable Trader Joe's recipes that people continuously rave over.
This popular side dish is the perfect touch of potato flavor in a healthy, tasty recipe. What sets it apart from the rest? Fresh cauliflower and a specialty flour called Cassava flour.
This delicious copycat recipe mirrors one of Trader Joe's most sought-after frozen items. You will love the fresh flavor, mixed with cauliflower and seasoned with fresh parsley, sage, and drizzled with parmesan cheese.
Pair this amazing delicacy with any dinner meal or serve it as a snack- no matter how you serve it, it's sure to be a hit!
This gnocchi is another fan favorite, a highly sought-after staple from Trader Joe's. Sweet potato gnocchi can be found in the frozen section.
What makes this Trader Joe's meal idea different? This recipe pairs it with savory chicken sausage, fresh kale, and a touch of seasoning.
Throwing this shortlist of items together on a whim is effortless, and the outcome is a perfect, hearty meal for all to enjoy.
This recipe contains only three ingredients and would make the perfect lunch plan for any occasion.
Using Trader Joe's Shawarma chicken thighs, hummus dip, and their famous cauliflower tabbouleh, throwing this recipe together requires little effort or time.
This healthy pairing of ingredients offers the perfect Trader Joe's lunch ideas recipe that you will love serving and enjoying.
With little prep time, you will quickly be using this as a go-to when you are looking for something healthy and hearty to eat.
One fan favorite is Trader Joe's brand of sweet and spicy pecans. Lovers of this sweet and salty treat have created a copycat recipe for those who want to make it at home to enjoy.
With a shortlist of pantry staples, this healthy and savory snack is easy to throw together on short notice. What makes this variety of nuts so sought after? Unique ingredients such as maple syrup, coconut oil, and cayenne pepper give it a bold taste that is distinct and delicious.
This recipe will become one of your favorite Trader Joe copycats that you will love serving and snacking on.
This salad is reaping major health benefits while only requiring three easy ingredients.
Trader Joe's makes a unique, creamy bruschetta sauce that is highly desirable. Combine that with cooked lentils and savory feta for an unforgettable blended salad.
This effortless recipe will make an impression while giving you a healthy, filling lunch that you will love serving and enjoying with your friends and family.
This well-loved Trader Joe's snack now has a copycat recipe you can all try and enjoy. You will be raving over the endless flavor by featuring bold-tasting ingredients such as cilantro and jalapenos.
Combine a short list of ingredients to achieve Trader Joe's quality hummus, packed with a unique flavor, including chickpeas, cloves, and lemon juice.
This exciting dip will quickly become a go-to for serving at parties and gatherings. Pair with crackers, bread, and more for the perfect appetizer.
This effortless Trader Joe's meal idea brings you a hearty staple in their version of Tomato soup. Combine only three easy ingredients for the perfect soup, ideal for serving at lunch or dinner for any season.
Trader Joe's brand tomato soup is paired with fresh spinach and their famous frozen stuffed gnocchi for an unforgettable filling soup that you will love enjoying any time of the year. Who doesn't love a good tomato soup recipe?
This recipe packs the bold flavor in a unique recipe that you will love serving. With dehydrated delicacies such as garlic, onion, and pepper, this savory snack is perfect when you're in the mood for something extremely flavorful.
With added seasonings such as paprika and red chili pepper, this incredible, healthy Trader Joe's recipe is a great go-to when you need something delicious in a pinch.
Who doesn't enjoy a fried rice recipe? This copycat of a Trader Joe's delicacy is here to become your favorite side dish. Perfect for serving with chicken, beef, and more, this delicious rise is easy and savory.
This unique list of ingredients offers a distinct flavor and includes Hijiki seaweed, the essential part of this recipe. WIth maple syrup, sesame oil, carrots, and edamame, this Japanese recipe is certain to make an impression.
This recipe packs on the flavor and benefits of this healthy three ingredient salad, certain to have you feeling great and full after enjoying it.
Combine Trader Joe's shaved Brussel sprouts, refrigerated steamed lentils, and their famous organic toasted sesame dressing for a unique and tasty salad that is nearly effortless to create.
This bold and nourishing salad is all you need for that energy and health boost to get you through the day.
The title says it all: Who isn't excited about a chocolate chip recipe in general? Trader Joe's is well known for having a delicious, distinct chocolate chip cookie that many raves about. Well, here is the perfect copycat recipe.
Like most cookie recipes, it contains basic pantry staples. Still, with the combination of perfect measurements and a touch of salt, you will be able to enjoy the perfect replica of Trader Joe's famous chocolate chip cookies.
This copycat recipe is here to replicate one of Trader Joe's prepared foods that are well known and loved. Yellow curry chicken is an easy and delicious, hearty meal that you will love serving to your family.
With basic ingredients such as chicken breast, peppers, carrot, onions, and potatoes, the key to making this copycat is Trader Joe's curry sauce.
Combining all of these ingredients with the secret sauce will have you raving about this Trader Joe's dinner idea.
The delicious appeal these have is undeniable: this air fryer recipe contains Trader Joe's famous butternut squash zig-zags found in the fresh produce section. You will love relying on your air fryer for a crunch, crispy side dish, perfect for pairing with any meal.
Add olive oil, salt, and pepper and throw in the air fryer for an effortless treat or side to your lunch or dinner. With an easy ingredient list like this, you will happily be going back to this recipe repeatedly.
This unique combination of ingredients is here to make an impression. Combine your basic greens, such as spinach and arugula, but add in a few of Trader Joe's famous staples to make it a bolder experience.
Trader Joe's bruschetta sauce is one must-have for this incredible salad. Mix this with their parmesan ranch dressing for the perfect salad dressing when you serve. In addition to greens, cheese, quinoa, and corn make up this unique, hearty salad.
This simple recipe includes a list of mostly Trader Joe's specialties, all combined to create one healthy and hearty chili.
With basic ingredients such as turkey, cilantro, and salt, you will want to add Trader Joe's chili seasoning, salsa, chicken stock, and their exclusive British Mustard & Ale Cheese for the perfect bold flavor.
This chili recipe is filling, hearty, and includes mostly organic ingredients, perfect for added health benefits.
Who doesn't enjoy a good breakfast staple? These blueberry pancakes include Trader Joe's famous "Favorite Pancake Mix" and fresh blueberries with a couple of secret ingredients.
Those special additions add the perfect amount of flavor and sweetness to your morning breakfast. Vanilla extract, ground cinnamon, and butter, all combined with this mix, are here to change how you make pancakes forever.
Substitute blueberries for any fruit or add in for a preferred flavor.
You may be asking what this is if you haven't heard of it before. This bread is one of Trader Joe's most talked about specialties.
This copycat recipe is here to bring the well-loved breakfast/dessert to your home with a list of easy ingredients. This recipe mostly consists of pantry staples and calls for malted milk and buttermilk for a more distinct taste.
Mac & Cheese continues to be one of the world's favorite dishes, whether it's used as a side or main course.
Trader Joe's has a special recipe that they serve in-store, and this copycat is here to allow you to make it in your home with ease.
Savory cheeses such as gouda, Havarti, Swiss, and cheddar all combine to give the perfect blended taste that you will love enjoying. With added ingredients such as dijon mustard and evaporated milk, this recipe is certain to leave an impression, changing up the way you serve your mac and cheese.
This pizza recipe brings together a list of Trader Joe's ingredients, special to the brand that all create a perfect concoction. What sets it apart from the rest?
Well, bolognese sauce, store brand pizza dough and Italian sofrito seasoning all add a bold, distinct taste to your pizza. If you are in the mood for a delicious, hearty, mouthwatering slice of pizza, using these unique ingredients guarantees the perfect pizza.
Who's ready for Taco Tuesday? Let's face it: every day is a taco day! This taco recipe kicks it up a notch with added, special ingredients to make your taco experience unforgettable.
Add in specialty staples from Trader Joe's, such as their chili salsa, creamy avocado, and their store brand taco seasoning, to create the perfect tacos!
This well-loved recipe is sure to become a go-to in your household!
This pasta delicacy is perfect and includes a shortlist of easy ingredients that you will love throwing together for a quick meal.
Find Trader Joe's famous Butternut Squash Triangoli in the frozen section and combine with a touch of olive oil, freshly grated parmesan cheese, and a dash of pepper to taste.
This effortless Trader Joe's dinner is ideal in a pinch and is filling and hearty for any day of the week.
21 Easy Trader Joe's Recipes
Ingredients
1 small head cauliflower, broken into florets
1/3 c whole-milk ricotta cheese
1 large egg yolk
1 tsp salt
3/4 to 1 c all-purpose flour
1/4 c butter
Fried sage leaves, optional
Instructions
First, in a six-quart pot, you'll place your steamer basket over one inch of water, with cauliflower in the basket. Reduce the heat and steam covered until tender, approximately 8-10 minutes. Drain. When the cauliflower has cooled, wrap it in a towel and dry it carefully.
Next, you'll purée the ricotta in a food processor until perfectly smooth. Add in your egg yolk and cauliflower: process until smooth. Add ¾ cup of flour and combine until it creates a soft dough, adding any additional flour as needed. Next, divide the dough into four portions. Roll each portion into ½ inch thick ropes and cut into ½ inch pieces to create your perfect gnocchi size.
Next, in a large saucepan, you'll bring the water to a boil. Cook the gnocchi in small batches until they are fully cooked and float, approximately 30-60 seconds. Remove carefully with a slotted spoon.
Complete this recipe by melting the butter in a large skillet and cooking the gnocchi for 3-4 minutes on medium heat until gnocchi is browned to your liking. Garnish with sage for a fun appeal and serve.