Have you ever wanted to try your hand at baking bread but were intimidated because it seemed difficult?
Well, think again! We promise it is not as tough as you might assume.
It's possible to bake bread easily with the help of a bread machine.
Best Bread Machine Recipes
This kitchen appliance can knead the dough so you don't have to. How amazing is that? It also acts as a small oven with a built-in bread pan and helps to bake the bread evenly.
When you bake bread yourself, not only are you avoiding consuming additives and preservatives that are often in store-bought bread, but you're also saving money.
You'd be surprised how quickly the cost of bread adds up, especially if you are purchasing it weekly.
Bread can be made with just a few common kitchen ingredients and they can often be customized, too.
You can use bread for sandwiches, toast, or as a simple snack. Ready to try baking bread with a bread machine?
Here are 28 of the best recipes for inspiration.
Looking for a classic bread recipe that the whole family will love? Look no further than this Amish white bread.
This tender and fluffy bread are great for sandwiches. It is very simple to make and consists of flour, water, milk, sugar, salt, vegetable oil (or butter), and active dry yeast.
It needs to rest for an hour and a half and then bakes in the bread machine for a half-hour.
The main difference between white and wheat bread is the type of flour they are made with.
Because of this, whole wheat bread is generally healthier than white bread.
Whole wheat bread is made with whole wheat flour, and this delicious recipe has a touch of honey as well for subtle sweetness.
The only other ingredients are water, milk, salt, butter, and yeast. It's that simple!
This recipe is meant to be made in a bread machine and doesn't require any kneading.
The author of the recipe states that she layers the yeast on the bottom then adds the dry ingredients (flour, salt, etc.), and then tops it with the wet ingredients (milk, butter, and vinegar.) It's that easy!
Do you have an allergy or sensitivity to gluten? If so, do not worry.
Gluten intolerance is a very common food sensitivity, but that doesn't mean you can't still enjoy a delicious loaf of homemade bread.
This one is made with special gluten-free flour and still contains all other common bread ingredients- eggs, yeast, salt, and sugar.
Some grocery stores have designated gluten-free sections, so you are likely to find gluten-free flour there.
Looking for a dairy-free bread recipe as well? Here's another gluten-free bread recipe and this one is also accompanied by a dairy-free option.
To make it dairy-free, simply swap out the milk for nut milk, such as cashew or almond, and use dairy-free butter.
Bread's main ingredient is flour, and flour is loaded with carbs.
Are you concerned about watching your carb intake or worried you won't be able to enjoy a delicious loaf of homemade bread?
Luckily, it is possible to make low-carb, keto-friendly bread.
This recipe uses various flours and grains that are much lower in carbs such as vital wheat gluten flour, oat flour, soy flour, and flax meal.
This recipe has a little something extra- juicy raisins and a yummy cinnamon swirl!
The dough contains all of the basic bread ingredients and is kneaded in the bread machine while the cinnamon raisin swirl is being prepared.
The swirl ingredients are added right before the final kneading cycle.
Will this be your new go-to bread recipe when you're craving something a little sweeter?
Replacing regular flour with almond flour makes for a great low-carb alternative.
This simple recipe has fewer ingredients and comes together in just a little over an hour.
Some of its ingredients are finely ground almond flour, psyllium husk powder, eggs, coconut oil, sea salt, baking powder, and warm water.
Banana bread is such a savory and delicious snack. Don't throw away your overripe bananas, use them to make this!
The rest of the ingredients are common baking ingredients found in the pantry or refrigerator- flour, sugar, eggs, milk, butter, etc.
This recipe gives the option to add chopped pecans, but feel free to leave them out if you have an allergy or don't like them.
The process of making sourdough bread is much more tedious than the previous recipes.
It needs to rest for a few days, then be "refreshed," and continue to rest.
Some of its ingredients include water, butter, salt, bread flour, sugar, yeast, and a product called sourdough starter.
Sourdough bread is excellent for sandwiches and dips!
French bread is the perfect bread to serve with almost any meal.
This French bread can be made in a bread machine with ease.
A key step to this recipe is brushing the dough with a mixture of egg white and water after it has risen, this gives it a beautiful crust.
This cream cheese yeast bread is unique. It can be kneaded in a bread machine, then removed and formed into a loaf, and then you must cover it and let it rest until it has doubled in size.
The cream cheese gives it a touch of moisture and adds to the great flavor.
Bread in the form of a roll is perfect for any holiday feast and these Amish potato rolls are no exception.
They contain all of the traditional bread ingredients, but also contain unsalted mashed potatoes.
Don't forget to separate the dough into 32 balls before you let them rise!
Here is a basic, but delicious, bread machine recipe. All of the ingredients can be mixed right in your bread machine.
A few of the ingredients are all-purpose flour, yeast, brown sugar, milk, and salt. Spread butter or your favorite jam on top of a slice!
Do you love to make your own pizza at home, but are still buying premade crusts from the store?
Making pizza dough is not as difficult as you may think, and a bread machine makes it even easier.
Simply toss the ingredients into the machine to knead, roll it out, top it with your favorite pizza toppings, and bake it in the oven.
Hawaiian bread has a delicious hint of sweetness to it thanks to the pineapple juice as a key ingredient.
This recipe recommends adding the liquid ingredients to the bread machine first, then add the flour, salt, and yeast.
Bring a little taste of the islands right to your kitchen.
Brioche buns are known for their beautiful golden-brown crust.
They are made with bread flour and then an additional small amount of white or whole wheat flour.
All of the ingredients are mixed in a bread machine and then the dough can be separated into 16 small buns or 8 larger buns.
Some people go to this American chain restaurant just for their homemade rolls, but it's possible to make them right in your own home.
They have a unique shape since the dough is rolled out, folded in half, and then cut into small squares.
They have a slightly sweet taste from the honey and are brushed with melted butter on top.
Don't forget to dip them in homemade cinnamon butter for an even tastier treat!
Here's another simple white bread machine recipe. All that is needed is flour, salt, oil, sugar, yeast, and warm water.
Note that this recipe says to use hot water, but you should use warm water. If the water is too hot, it will kill the yeast and your bread will not rise properly!
This is a very important tip to keep in mind while baking bread.
Fluffy hot dog buns are a must-have at any summer barbecue, and these can be made in your kitchen.
Are you in a hurry to make them? It's possible to use the quick cycle on your bread machine.
Here's the secret- simply swap out active dry yeast for rapid rise yeast.
You can find both types of yeast at your local grocery store or online.
Pumpkin bread is an autumn staple, but who says you can't eat it year-round?
This recipe can be made using a bread machine's quick cycle so you don't have to wait around too long for it to bake.
Let the flavors of pumpkin puree and warm spices like cinnamon and nutmeg come to life with this easy recipe.
Here is a dairy-free version of traditional Jewish bread. Challah bread has a gorgeous, deep golden brown crust and the dough is cut into strips before being braided together.
This can be kneaded in a bread machine and then brushed with an egg wash glaze before being baked.
Who says you can't put cheese on everything? Cheese goes great with just about any food, including bread!
This bread machine recipe has all of the normal bread ingredients but the shredded sharp cheddar cheese adds an extra bit of flavor.
If you don't like the taste of sharp cheddar, you can swap it out for a mild cheddar.
There is nothing like a homemade cinnamon roll topped with cream cheese icing.
The dough for the rolls can be mixed in a bread machine, then it is rolled out and filled with softened butter, brown sugar, and cinnamon before being rolled back up, cut into rolls, and baked to perfection.
This sweet treat is incredibly comforting. What's not to love?
Like pumpkin bread, apple bread is another delicious fall treat.
This apple bread can also be baked on the quick bread setting of a bread machine. The chunks of juicy diced apples add the perfect amount of sweetness.
If possible, use a kind of apple that bakes well, such as Honeycrisp or Pink Lady. These apples are very commonly found in grocery stores.
Feel like you've transformed your kitchen into a bakery with this bread machine donut recipe.
Make the dough in the machine, roll it out, cut them with a donut cutter, and let them rise before frying in oil.
If you don't have a donut cutter, you can also use a round cookie cutter.
Be careful the oil isn't too hot either, it will burn the donuts when you fry them. Dust them with powdered sugar, or top them with icing, and enjoy!
Dinner rolls are just tiny balls of bread waiting to be devoured.
Mix all of the ingredients in a bread machine and roll them into balls before baking.
Want to know the secret to make them even more savory? Brush them with melted butter before serving!
Will you be making these for guests the next time they come over for dinner? We sure hope so, they will not disappoint.
Last but not least, an easy sandwich bread recipe. Yes, most types of bread can be used for sandwiches, but this one is sure to please.
This recipe uses olive oil instead of butter, which provides a different kind of flavor.
Whether you're an expert at baking bread or just beginning to try it out, a bread machine is a very useful kitchen gadget.
When your bread machine does all the hard work for you, baking bread becomes a much easier process.
Which of these recipes are you going to try?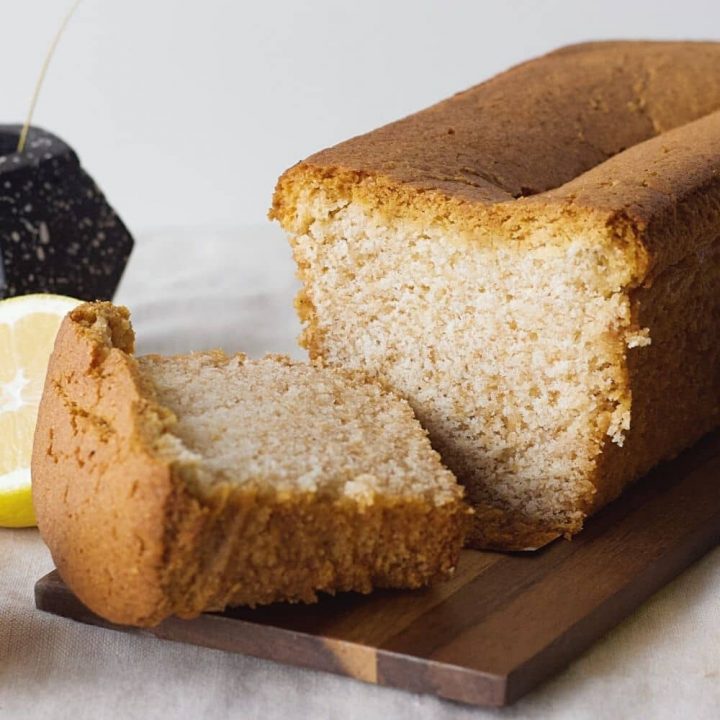 The Best 28 Bread Machine Recipes
Instructions
Choose your favorite dish!
Prepare ingredients according to the recipe.
Be ready in 30 minutes or less!