We've all grown up with boxed yellow cake mix, most often baked into a sheet with either vanilla or chocolate frosting on top.
If it were an exceptional occasion, maybe some sprinkles were involved! Now that people can share their tasty creations with the world online, we have access to so many creative recipes using a yellow cake mix!
As you'll see in this list, there are so many different options and flavor profiles to choose from. Because we're using yellow cake mix instead of from-scratch cake, you'll find that a lot of the recipes provided are relatively easy and quick to prepare.
But none of them are just a simple yellow cake with frosting, I wouldn't let you down like that!
These recipes really range in texture and flavor, there's something for everyone. So, keep reading to find my favorite desserts using yellow cake mix, enjoy!
This first recipe is for those of you who like to make everything from scratch! A homemade yellow cake mix isn't very hard to throw together.
You can store it in a jar in your pantry and when you're ready to make one of the amazing recipes down below, simply pull out your jar and get to work.
When you make your own mix at home, you can give it a healthy spin by subbing in your own sweetener substitutes like coconut sugar or stevia and skip the refined sugars that come in a boxed mix.
One of my favorite things, when I was a kid, was waking up to the house filled with the sweet, comforting scent of my mom's homemade cinnamon rolls.
I didn't realize how much time cinnamon rolls take! There's mixing, proofing, rolling, and baking.
This recipe bypasses a number of those steps and instead of rolls, you get a cinnamon roll cake.
It has that same warm cinnamon sugar crumb topping and a delicious creamy icing; you won't miss the real things!
Did you know there are recipes with yellow cake mix that aren't cake? Well, there are!
These super soft peanut butter cookies are quick to make, they only take about 20 minutes including bake time.
If you have a peanut allergy don't worry; just swap out the peanut butter for creamy almond butter and you'll have the same chewy result.
This is a great recipe to make with kids as they don't require a lot of steps or ingredients, only 4 to be exact!
You can't go wrong with cream cheese. Add that creamy, tangy ingredient to yellow cake mix and you have some of the best cookies I've tasted! These cookies are rich and buttery.
The cream cheese balances out the sugar perfectly and lends to its gooey texture.
Want to step it up another notch? Try mascarpone instead of cream cheese, it's like a more luxurious version. Make these cookies for your next party, everyone will be going back for a second.
This list wouldn't be complete without a classic, beloved pairing: peanut butter and chocolate.
This recipe combines the best of both worlds, cookies, and cake!
The yellow cake mix and peanut butter make for a soft cake that is filled with melted chocolate in the center, making for the perfect bite.
Once the cake is cool, it can be cut into squares that can be eaten easily by hand, like a cookie. If you love a peanut butter cup, this recipe must be added to your recipe list!
Looking for an easy sweet treat? This recipe does the job.
With just 3 simple ingredients you can have great snacking bread.
Banana bread is a great way to use up that last banana that's turning brown, and by combining it with cake mix the process becomes that much easier.
Banana bread is one of my favorite things to make with yellow cake mix.
A special tip from me to you: use any of your favorite banana bread mix-ins with this recipe; like walnuts, chocolate chips, or shredded coconut.
If you haven't had a poke cake, you're missing out. A poke cake is just what it sounds like: a cake that you poke holes into, pour some delicious filling over top, and that filling sinks into the holes making the cake moist and flavorful throughout.
This poke cake uses a creamy vanilla pudding and is then topped with a chocolate frosting to make a Boston cream pie-inspired cake.
If you don't like sweeter desserts, try adding espresso powder to the pudding, the bitterness will help tone down the sweet!
This pig cake is perfect for a summer potluck! Canned mandarin oranges and pineapple mean there's no chopping involved, but you still get that fresh, fruity flavor.
The vanilla whipped cream topping is the perfect light and fluffy finish. If you don't like one of the fruits being used, substitute canned mango or peaches.
This recipe feels like you're eating on a tropical beach, it is best eaten in the warm sun with your friends and family.
There are plenty of recipes using yellow cake mix out there, but none of them are as perfect for a cozy fall afternoon like this one.
This recipe is warm and comforting thanks to the pumpkin pie spices, they make this recipe unique.
Can't find canned pumpkin at the store? Look for canned sweet potatoes.
It yields a similar flavor, but sweet potato is less nutty and slightly sweeter. When the leaves start turning to their red and orange hues, this cake is the perfect way to match the mood.
Who knew you could use soda to make a cake?
The carbonation and flavor of the lemon-lime 7 Up make this recipe one of a kind. It's citrusy and sweet at the same time, and the lemon glaze is a great match.
If you want to mix it up with a fun twist, substitute with cherry 7 Up and cherry pudding.
This soft, zippy cake will have you wondering: what other cakes can you add soda too?
Peanut butter, peanut butter chips, and peanuts all rolled up into one morsel of goodness. Yellow-cake mix provides the base for a cakey brownie that has a nice golden-brown top.
Peanuts are the secret ingredient to this recipe; they provide the ultimate salty crunch.
If this is too much peanut butter for you, swap out the peanut butter chips for dark chocolate chips. Make these brownies for the peanut butter fan in your life!
Anytime I'm having coffee at a bakery, I go for the coffee cake.
Its sweet cinnamon swirls are irresistible, I can't turn down that crumbly topping! Now, you can make this cake at home with this recipe.
Sour cream is the secret to a delicious coffee cake, but you can substitute it with Greek yogurt.
I recommend storing in the fridge well wrapped so you can reheat and have a piece with your morning coffee throughout the week.
Sticking with the cinnamon theme, this recipe uses warm spice to make a honey bun cake.
By using brown sugar instead of white sugar, the cake takes on a deeper molasses flavor, giving it its "honey" name.
Like a poke cake, the recipe has you poke holes into the cooked cake so the sweet glaze can infuse it.
Make this tasty cake anytime you need a quick and easy dessert, it will surely please a variety of guests!
Gooey butter cake is as moist and scrumptious as its name implies. With six ingredients it's effortless to make, too!
The trick to the gooey gooeyness is the butter and cream cheese. This cake is rich, it's a good one to have alongside a glass of milk.
I like to make this cake for special occasions, like a birthday party, when I know I want an extra sweet baked good. If you're making this cake for kids, add sprinkles for a fun and colorful touch!
There are many ways to use a yellow cake mix, but a Bundt cake is one of my favorites! Bundt cakes are easy to slice and serve and have nice browned crisp edges on every single piece.
This Bundt cake uses zesty pineapple to add a unique flavor that compliments the sweet cake well.
It uses pineapple juice in the glaze to build on the flavors in the cake, making it perfectly well-rounded.
Pro tip: Bundt cakes are the easiest to decorate with florals. Arrange colorful fresh flowers around the outside of the cake and you'll look like a professional!
Anything with the title "dump cake" is at the top of my list. This recipe may be the easiest on this entire list, there's no stirring, whisking, or mixing involved.
You simply dump the 4 ingredients into the cake pan, and bake! If you don't like blueberries try using cherry or strawberry pie filling instead.
The magic in this recipe is really its ease, you can switch out the fruit for whatever you prefer, and the yellow boxed cake will be the perfect vessel for whatever you choose.
I know this recipe sounds too good to be true, but it isn't, just give it a try!
I used to ask my grandma to make upside-down pineapple cake every year for Easter, it was one of my favorites!
The sweet maraschino cherries at the bottom were like hidden gems. This recipe is an easier version and one of my favorite desserts using yellow cake mix.
The vanilla and pineapple marry wonderfully together and the brown sugar butter mixture that eventually becomes the topping to the cake is mouthwatering. The best part about this cake? There are literally cherries on top!
This recipe makes two of my previously listed favorites and combines them: Bundt cake and pineapple upside-down cake!
This recipe is very similar to the last but tweaked just slightly so it works in a Bundt pan.
Instead of just crushed pineapple, this cake has half rings of pineapple in every slice, upping the pineapple flavor and texture! If you prefer Bundt cakes to traditional sheet cakes, this recipe is perfect.
Snickerdoodles are someone the simplest cookies to make, and that's what makes them so finger-licking.
No literally, you will be licking your fingers to get every bit of the cinnamon sugar after eating one of these cookies!
By using boxed yellow cake mix these cookies take on a softer cake-like texture, making them even more scrumptious.
It's also incredibly easy! These cookies are perfect around Christmas time when cookies are being passed around left and right.
These cake bars are what you get when you make chocolate chip cookies and turn them into brownies!
The cake mix provides you a cookie-like base. Jam pack them with chocolate chips and it's like the softest chocolate chip cookie you've ever had.
Substitute chocolate chips for white chocolate or peanut butter chips to mix it up, or even add your favorite nuts for an additional crunch. These cake bars are the perfect weekend afternoon snack.
Another dump cake! You know the drill: easy does it. The difference? This one has pumpkin paired with other warm spices to give you the perfect autumn cake with half of the effort.
Dump cakes are seriously some of my favorite yellow box cake recipes.
This one calls for chopped pecans, but feel free to switch them out for any of your favorite nuts like walnuts.
They're there for the crunch! Top with some whipped cream and you'll have another option for your Thanksgiving dessert menu.
Another take on snickerdoodles! These cookies are soft and luscious, rolled in cinnamon and sugar to add the perfect level of spice and sweetness.
If you've made these cookies before, try swapping the yellow cake mix for chocolate!
Chocolate and cinnamon go wonderfully together, and this will be a welcome twist to a classic.
Everyone loves these cookies, and with the delicious texture, nobody will ever know you used a boxed cake mix.
We've already talked about a 7 Up cake, one of the most creative ways to use yellow cake mix.
But this recipe steps up the 7 Up cake to a new level by adding pineapple and coconut! It's like having a piña colada on a cake, and who doesn't want that?
The fruity topping adds a new flavor profile to an already delectable cake.
If you don't like coconut, that's okay! Either omit or try using chopped pecans for the added crunch.
We're finishing this list off with another banana bread, this time with the addition of vanilla.
Using boxed yellow cake mix in banana bread is easily one of the best ideas anyone has had.
Banana bread is already easy but using a pre-made mix makes it even easier.
If you want to stick with the fruit theme try adding some dried fruit, if you want to make it more luscious, drizzle caramel over the top of the loaf!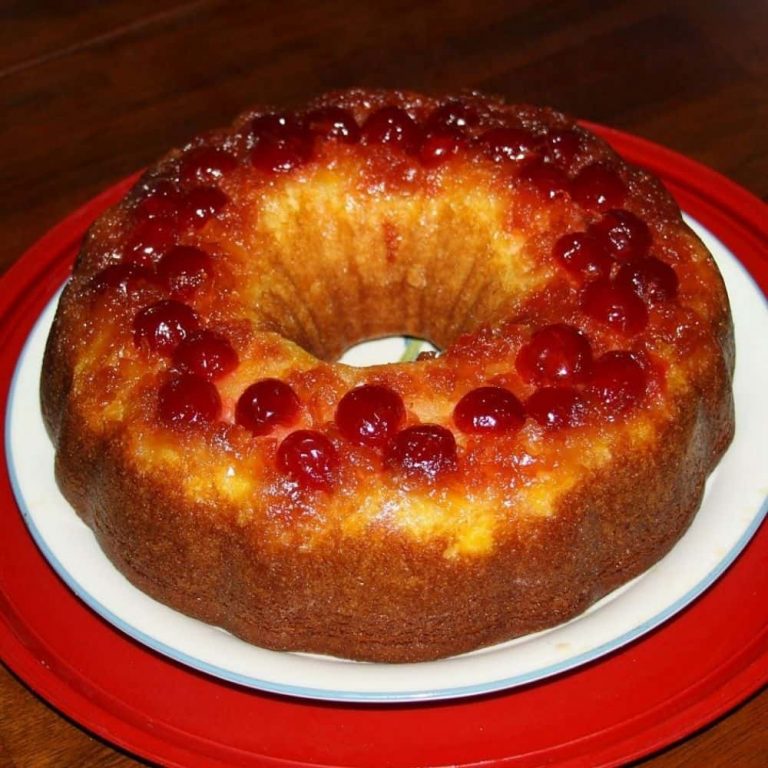 24 Easy Recipes Using Yellow Cake Mix
Instructions
Choose your favorite yellow cake mix cake!
Prepare ingredients according to the recipe.
Be ready in 30 minutes or less!