Food is a wonderful way to bring people together. Celebrating each other's company and a tasty snack, like a delicious dip, for example, brings comfort and joy. Plus, nothing can be easier than making dips, right?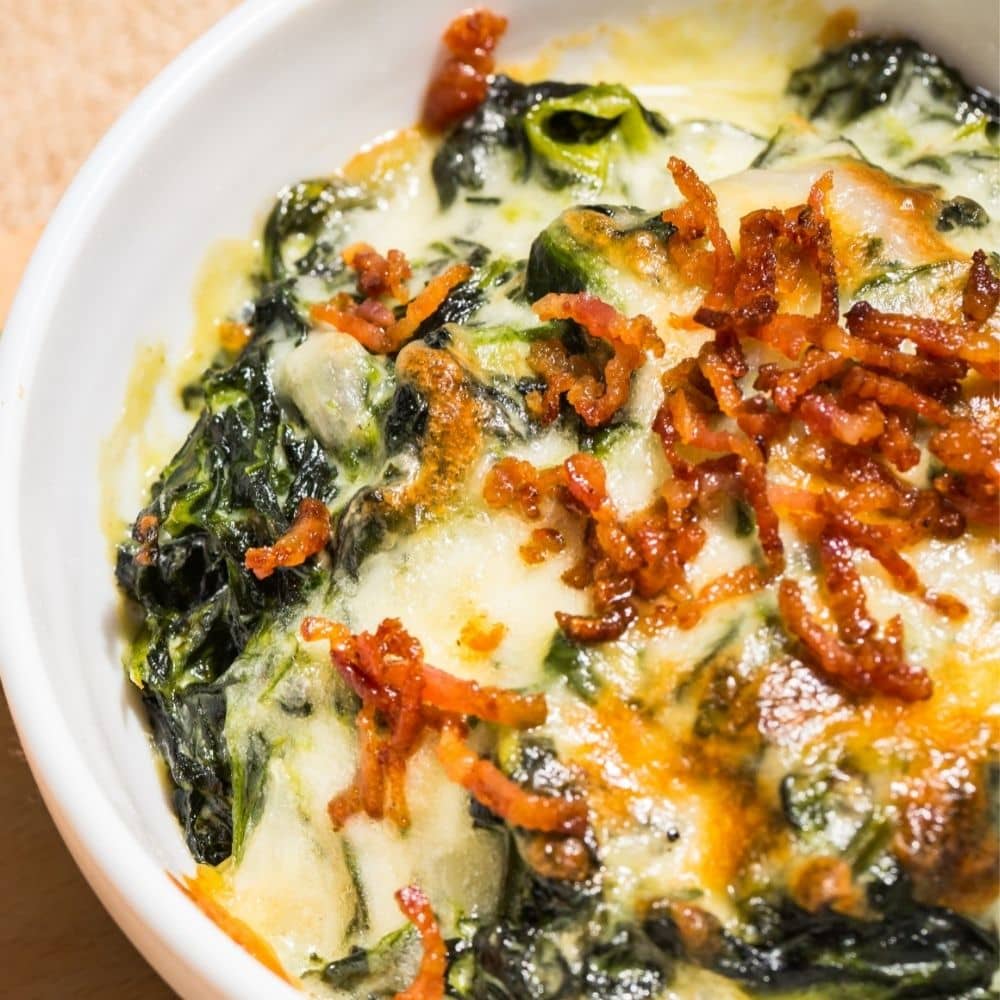 Well, as it happens, with the use of a crockpot or slow cooker, this process is now even more straightforward. With crockpot dip recipes, your ingredients can be thrown into the pot, leaving you free to focus on other things.
Like a nice glass of wine, maybe?
Get a few hot dips for crockpots in your recipe repertoire, and you'll never look back. Whether you enjoy something sweet or spicy, the wide variety of crockpot dips available is great for sharing with others, no matter what their tastes may be.
So, for some simple and satisfying crockpot dips, check out this list of inspired ideas. You are sure to find something perfect to enjoy with family and friends.
For the uninitiated, spinach and artichoke may sound like rather odd choices to include in a dip. However, combined with ingredients like cream cheese and sour cream, they create a beautifully rich texture.
In addition to these ingredients, mozzarella, parmesan, onion, and garlic gives extra depth and flavor.
You can even spice things up by adding hot sauce or try substituting the spinach for kale.
Whatever your choice, creating this yummy dip is super simple. Just place everything in the slow cooker and cook until you have a creamy, melted masterpiece. Easy!
Cheese is a must-have ingredient in many a dip. In this crockpot cheese dip recipe, it is unsurprisingly the main event. It's full of flavor and ideal for game day gatherings or any other party attended by cheese lovers.
Cream cheese and shredded cheddar bring the cheesy goodness, with cooked bacon and ranch seasoning adding a smoky, tangy taste.
A bit of sour cream is also required to create a lovely smooth consistency to the dip.
After a couple of hours, once the crockpot has had its way with the ingredients, the dip is ready to go. Well worth the wait, it is certain to be loved by all!
Looking for crockpot dips that can add a little spice to your life? Then try this hot and creamy recipe. It's sure to become a firm favorite.
The crockpot again does most of the work, and while you have to wait a few hours for things to cook, the preparation itself is swift enough.
Shredded chicken is the moreish meat used, while the combination of cream cheese, cheddar cheese, and buffalo sauce adds smoothness and a spicy kick.
Using a rotisserie chicken will save you from having to cook your own and make the process even simpler.
This dip is so scrumptious you won't have any leftovers at the end of the night. Be sure to make a big batch!
Slow cooker dip recipes don't come much better than this mouthwateringly moreish cheese dip. While the recipe does require some additional cooking other than that of the slow cooker itself, it is still quick and easy.
Ground beef and spicy pork sausage are the stars here and require cooking in a skillet before being added to the slow cooker with the rest of the ingredients.
They combine perfectly with the Velveeta and diced tomatoes and chilies to make a warm and fulfilling appetizer.
You can use a milder sausage and forgo the chilies if you want less heat for the dip. Either way, it's so good you may resent having to share it!
Do you like the sound of a dip that's a perfect balance of sweet, spicy, and salty flavors? If so, this slow cooker corn dip may be just what you're looking for.
The sweetness comes from canned corn and the saltiness from cooked bacon. The spicy kick is courtesy of jalapenos and chilli powder, although you can adjust the heat by using diced green chilis instead.
Along with cheese, this flavorful combination makes an addictive appetizer.
Serve this delightful dip with tortilla chips and watch as everyone comes back for second, third, and fourth helpings.
A slow cooker dip with all the tantalizing tastes of a taco? Yes, please! With this recipe, you can enjoy all your favorite taco flavors, just minus the inclusion of the taco shell itself.
There is some extra prep required as the meat used needs to be cooked, but this is quick and easy.
Ground beef is used in this recipe, but you can switch it out for other meat like a ground turkey if preferred.
The meat is then combined with cornstarch, jalapeno, onion, peppers, tomatoes, taco seasoning, and shredded cheese. A taco taste explosion!
You can customize the garnishes too on this scrummy, filling dip. Black olives, tomatoes, guacamole, and corn are just a few suggestions. Have some flavorful fun with it!
It's hard not to love a dip that is essentially a big bowl of melted cheese.
Queso dip is already a favorite found in many restaurants. Now you can create a homemade dip with this straightforward scrummy recipe.
You're going to need lots of cheese. Specifically Mexican blend, Velveeta, white American block, and yellow American block cheese. In addition to this intense cheesy mix, you'll need evaporated milk, onion, cumin, and lime juice.
Also peppers, chillies, and chilli powder for some fiery flavors.
This is a fabulously satisfying dip that is sure to please everyone. Especially when served with a pile of tortilla chips for dipping. Perfect!
This rather unique recipe features a dip which is a by-product of making the sandwich filling itself.
The ingredients for the filling are sauteed and then cooked together in the slow cooker for an hour.
Beef, onions, and garlic are sauteed and then added to the slow cooker and beef broth and Worcestershire sauce. Once cooked, the meat is shredded and placed in the sandwich.
Slices of cheese can then be melted atop the meat.
The dipping jus is simply made by straining the liquids left after cooking the filling. There you have it. A delicious sandwich of succulent meat and melted cheese that you dip!
Give it a try today. You won't regret it.
For those who are unaware, Rotel is a brand of canned tomatoes mixed with diced green chillies.
Added to a dip, it creates a wonderfully tangy, spicy taste.
You can also adjust the heat in this recipe by using a mild Rotel variety.
The Rotel is combined with Velveeta cheese and seasonings such as chilli powder and garlic powder for extra flavor.
To give this warm and gooey dip a bit more delicious substance, cooked ground beef is also added.
You could even use ground sausage too if you want to change things up a bit.
This dip is a quick and easy slow cooker success. Serve it with corn chips for dipping and witness everyone's satisfied smiles as they dig in.
This recipe is another that captures the wonderful flavors of buffalo chicken wings and serves them up as a delectable dip.
You will need shredded chicken for this recipe but can purchase pre-cooked meat conveniently.
For the fabulous flavor, buffalo wing sauce is added along with green onions, parsley, and ranch dressing. Don't forget the cheese, either.
This recipe includes decadent blue cheese crumbles, along with the more standard cream cheese and shredded cheddar cheese.
You simply mix everything together in the crockpot and leave it to cook for up to 3 hours. When you return, a perfect party dip will be waiting for you. It's as simple as that!
Do you like Pizza? Silly question. How about a pizza dip? That's right!
All the simple and scrumptious pleasure of a pizza can be served up as a dip for an ideal appetizer to please the crowd at any fun-filled gathering.
It's a simple recipe too. Put a selection of cheeses like mozzarella and parmesan into a crockpot with pizza sauce.
Add some mini pepperoni and Italian seasoning, and then leave to cook. See? Simple!
This recipe is also as versatile as pizzas themselves. While pepperoni is used in this recipe, it can be exchanged for any of your favorite toppings to create a perfectly customized pizza dip.
Enjoy experimenting!
When looking for easy crockpot dips, this chilli cheese dip is one of the tastiest available.
With only four ingredients, you'll be able to throw together this pot of deliciousness in no time!
You just need canned chilli, cream cheese, Velveeta cheese, and salsa. Mix them in the crockpot and cook for several hours. That's it. Seriously, you're done!
If you need to cater to dietary requirements, you can also use vegetarian and gluten-free canned chilli varieties for this recipe.
With very little effort, you can create a warm, delicious dip that will be a hit at any gathering. It's so easy. It's almost sinful!
Ever wondered if you can use seafood in dips? Wonder no more! This creamy recipe features crabmeat and feels like a luscious, sophisticated option to present at a party to impress friends.
In actuality, it is very simple to create.
Everything is mixed in the slow cooker and, for the best results, cook on low heat for several hours.
You can buy lump crab meat in a can for convenience and create the dips with creamy consistency with cream cheese and a dash of milk.
The ingredients that will add the most zip and zing to this dip, though, are the inclusion of horseradish sauce and Worcestershire sauce.
You can serve it straight up or even top it with some cheddar cheese.
Either way, this scrummy seafood dip is destined to delight any and all who taste it!
So far, the recipes on this list featuring chicken have been of the buffalo variety. In the mood for something a little different?
This chicken enchilada dip features succulent chicken and red enchilada sauce.
You'll need a little extra patience for this recipe as boneless chicken breasts are cooked with enchilada sauce in a slow cooker for up to 7 hours.
Your reward is tasty, tender chicken, which can then be shredded into the sauce and combined with cream cheese, sour cream, and pepper Jack cheese.
While this recipe is already full of flavor, you can add hot sauce or Tabasco too if you like a bit more spice. Try a mouthful of this enticing enchilada dip, and you'll realize good things truly come to those who wait.
Considering the name of this recipe, it will not surprise you that some of its star ingredients include cheese, spicy ground sausage, and Rotel.
This yummy combination also has a few additions to give it some added flavors too.
Once the ground sausage has been cooked, it can be added to the crockpot, and the cheese and Rotel. The added flavors come courtesy of garlic powder, minced dried onion, and hot sauce.
If you want less spice in your dip, you can use milder sausage meat and leave out the hot sauce.
No matter what the level of heat, this is a warm and delicious dip that will be a welcome addition to any party or game-day gathering.
Do you like a good bean dip? There are various recipes available out there, but few are as simple or satisfying as this one. You only need a handful of ingredients and hardly any preparation.
You merely need to mix sour cream, cream cheese, refried beans, taco seasoning, salsa, and Mexican cheese in a crockpot and cook it for two hours. Job done!
Feel free to try this recipe with your favorite cheeses or use Greek yoghurt instead of sour cream. It will still taste amazing!
This bean dip is a creamy, melty mouthful that will get such good reactions from friends and family you'll be constantly cooking up another batch.
Do you want an easy and versatile dip that utilizes some gorgeous greens? This broccoli cheese dip is just what you need.
It can be served up as a dip or even thinned out with cream and milk and used as a soup. What great potential!
You will need either frozen or fresh chopped broccoli, Velveeta cheese, sour cream, and garlic powder.
In addition, 2 cans of cream of mushroom soup will pair wonderfully to create taste and texture.
You can also choose to include extras like roasted peppers or chopped onions for a little more substance.
Whether using this recipe as a dip, sauce, or soup, it will be as equally appetizing and scrumptious. It's also a great way to disguise vegetables from those who find them less appealing served solo!
If you like your corn dip with a little more spice, this quick and easy recipe will soon become a new favorite. The heat level can be customized to suit preferences too, so you can serve up different variations if you have friends with a milder palate.
All ingredients like canned corn, bacon, cream cheese, jalapenos, mayo, green onions, and shredded cheese are just mixed and cooked in the slow cooker for a few hours. It's no hassle and results in lots of flavors!
So, next time you're wondering what to whip up for those friends who just decided to turn up unannounced, why not try this tasty treat of a dip?
You won't be disappointed.
Rotel makes another appearance on this list. It goes to show what a good base it provides for delicious dips. It's definitely worth keeping a few cans of it in the cupboard.
For this yummy recipe, Rotel is once again combined with ground beef, although this can be exchanged for black beans as a vegetarian option.
For some added flavor, Mexican chorizo also makes a great substitution. Any of these choices will mix well with the Velveeta cheese and optional additions of chopped mushrooms or green chillies.
This is an ideal dip if you need something yummy that requires little effort.
Just sit back, let the crockpot do the work, and reap the tasty rewards.
Want a dip full of tasty, tangy flavors? Look no further! This recipe will satisfy all your cravings.
The chicken breasts are cooked with other ingredients in the slow cooker before being shredded and returned to it, so the flavors truly combine.
The chicken is mixed with cream cheese, ranch seasoning, shredded cheddar, and chicken broth.
Once the chicken is cooked and shredded, add a layer of extra cheese as a topping and cook until melted.
You can then choose to garnish this scrummy dip with green onions or bacon.
If you want a bit of spice, add some hot sauce. Otherwise, enjoy it with chips, crackers, or bread of your choice. It's appetizingly addictive either way!
If you want a bit of sweetness in your dip, onions are an ideal ingredient.
In order to bring out the truly delicious flavor of the onions, they must first be caramelized in the slow cooker with melted butter before other ingredients are added.
Once the onions are nicely caramelized, cream cheese, soy sauce, and mayonnaise are added in increments to enhance taste and texture. Then garnish with some parsley and thyme for a flavorsome finish.
This is a wonderfully simple dip with sweet and subtle flavors. Serve it up with some crunchy toast pieces for a perfect party appetizer.
Just as the indulgent pleasures of pizza can be encapsulated in a dip, so too can the scrummy tastes of a cheeseburger.
But how? It couldn't be simpler.
This crockpot dip idea just needs some ground beef, cheese, canned diced tomatoes, and chillies.
The beef needs to be browned before being added to the crockpot along with cream cheese, cheddar cheese, and diced tomatoes.
Then just mix and cook. A gooey, gorgeous dip is only 2-3 hours away. Start planning that get-together. The snack is already sorted!
Do you like the sound of a bacon-wrapped jalapeno popper in dip form? Good, since that is exactly what this recipe is trying to emulate.
The bacon in question will have to be cooked beforehand, but all other ingredients can be added straight to the slow cooker.
These other ingredients include cream cheese, sour cream, mayo, jalapenos, and garlic powder.
The jalapenos add just the right amount of heat to this dip and pair perfectly with the creamy, cheesy base.
Serve this up warm with a choice of dippers like crackers or chips. It's an ideal blend of flavors for scrumptious comfort food.
Seafood is a less common ingredient in dips but no less delicious if combined with the right balance of flavors and textures.
This shrimp dip recipe does just that!.
Jumbo shrimp are the stars of this recipe and are cooked with ingredients such as Monterey Jack cheese, diced tomato, minced garlic, Old Bay seasoning, diced onion, and cayenne pepper. It's quite the flavorful combination.
Cream cheese is added later to give the dip a smoother texture.
Drops of hot sauce are also included in this recipe, but this inclusion can be adjusted to suit your preferences.
This is an ideal dip choice for a summer party and will impress your guests with its fulsome flavor.
This next dip is special because it is not savory at all. This crockpot caramel dip is designed to satisfy a sweet tooth, especially when served with dippers such as apples and pretzels.
Is it a difficult recipe to follow? Not at all!
Just a few ingredients are needed. Caramel bits, heavy whipping cream, and marshmallows. These are mixed and melted in a crockpot on low heat for only 30 minutes until ready.
For a bit of extra naughtiness, you can even add a few dashes of rum.
This is a delightfully delicious dip to enjoy when you want a sweet snack and can be whipped up quickly and easily. What's not to love?
Do you like melted marshmallows? There are very few who don't.
With this slow cooker recipe, you can enjoy the campsite favorite of s'mores in your very own dip.
Unsurprisingly, marshmallows are the star of this dip, with some semi-sweet and dark chocolate bars needed too.
Break up the chocolate bars and layer them on the base of your slow cooker with a topping.
After a few hours of melting in the slow cooker, you will have an impressively indulgent dessert dip to enjoy with graham crackers or fruits for dipping. Everyone will want s'more!
Another wonderful recipe to use as a dessert dip is this caramel apple pie concoction.
All the sweet pleasures of an apple pie without the trouble of baking one. Who would say no to that?
Diced apples are combined with caramel sauce, cinnamon, nutmeg, cornstarch, and water.
Then just leave them in the slow cooker for 2 hours to create a scrumptiously sweet and sticky dip.
This dip would be perfectly complemented by dippers made from baked pie crust strips.
However, sugar cookies or graham crackers are also excellent options
You can even serve it over some ice cream for an extra dose of decadence.
Whatever your choice, you will soon become addicted to the simple but sumptuous apple pie dip.
Texas trash doesn't sound like a particularly appealing name for a dip but don't be fooled. This recipe is a beautiful beef and bean dip that would be welcomed at any gathering of friends or family.
Just mix everything in a slow-cooker and cook for 2 hours. Simple!
Cooked ground beef and refried beans are combined with a creamy base of sour cream, cream cheese, and cheddar cheese. Then more flavor is added with the use of fire-roasted chillies and taco seasoning.
Yum! You can use toppings like sour cream and jalapenos for your dip, too, as a final flourish.
Feel free to try out different cheeses or, if you need a vegetarian version, leave out the beef.
However you serve it, it's so delicious there will definitely be none left to throw in the trash. Enjoy!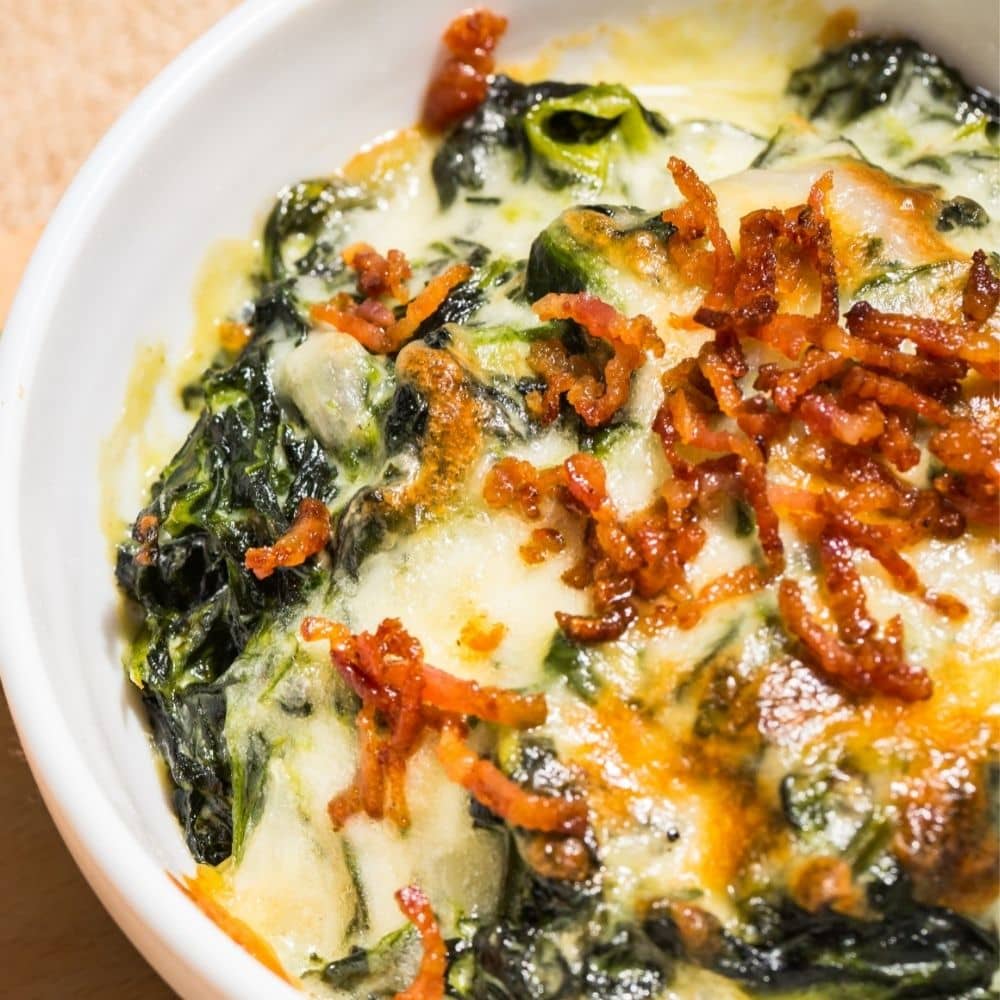 28 Easy Crockpot Dip Recipes
Ingredients
1 (14-ounces.) can artichoke hearts
1 10-ounces.) package frozen spinach, thawed and drained, or 10 oz. fresh chopped spinach
1 block (8 oz.) cream cheese
3/4 cup mozzarella
1/2 cup Parmesan
1/2 cup whole Greek yogurt
1/4 teaspoon dried oregano
1 clove garlic, chopped
salt
Freshly ground black pepper
Instructions
Make sure ingredients are chopped, and any hard cheese is shredded or grated. The artichoke and spinach must also be drained.
Once all ingredients are prepared, place them in a slow cooker. Stir them until they are well combined before covering and cooking them for 2 hours on low heat.
After 2 hours have passed, stir the ingredients again before transferring the dip to a serving dish of your choice. The dip is best served warm along with chips and sliced vegetables for dipping.