So you may have heard of people eating pheasant breast for the holidays, but what is pheasant breast?
Pheasant breast is a bird that tastes similar to chicken but has a bit more of a gamey taste. Although the meat is darker, it is actually healthier than chicken or turkey.
Check out our list of the best pheasant breast recipes and give these delicious bird recipes a try!
Number one on our list of the best recipes for pheasant breast is a flavorful honey-soy glazed.
The ooey-gooey glaze adds an additional juicy, sweet flavor to the pheasant breast.
This savory-sweet recipe is one of the best-marinated pheasant breast recipes.
Do you love chicken masala? If so, you absolutely must try this pheasant masala with mushroom and cream.
While chicken breast can sometimes be dry, this succulent dark meat bird will be delicious in the mushroom cream sauce.
This easy to make honey baked pheasant breast recipe is made with butter, honey, and seasoned flour.
The pheasant breast will be flavored with the aromatic browned honey butter so you can baste it on the meat as you please.
Are you looking for juicy skinless pheasant recipes to make during hunting season?
Skinless pheasant can often be dry, but with this mushroom wine sauce, the pheasant will be perfectly flavored and tender.
Bacon-wrapped pheasant breast and orange sauce make a perfect pair!
The colorful array of tastes and flavors of the orange sauce compliment the savory flavor of the crispy bacon.
This baked pheasant and rice recipe is one of the best pheasant breast casserole recipes to date.
Not only is it simple and easy to make, but it is also very tasty!
Pour in all of the ingredients and bake it for a perfect weeknight recipe.
Mushroom and wine sauce are a common theme when it comes to ways to cook pheasant breasts.
But the addition of white wine, in particular, adds a bitter-sweet kick to the pheasant.
Sides such as buttered spinach or mashed potatoes are an excellent match for this creamy sauce.
Tacos are the best with different varieties of meat such as chicken, carne asada, lengua, chorizo.
With this recipe, you can now try pheasant tacos too! Pheasant meat tacos will be unlike any taco you have ever had.
With a perfect mix of seasonings, there is no doubt the tender pheasant tacos will be one of your favorite tacos to make.
It is always good to marinate protein with tangy, spicy mustard.
This slow-cooked pheasant recipe may take 15 to 20 minutes to cook, but once you place everything in the pot, all you have to do is wait. And let me tell you, the wait is definitely worth it.
Craving a pot pie but want a change in meat? Try a pheasant pot pie.
By combining the pheasant meat with many different ingredients, you can enjoy trying a pheasant dish without tasting gamey.
If you are looking for a pheasant recipe that fits special occasions, this is it.
The pheasant breast is first roasted in a stock and then pan-fried for a crispy outer layer.
Although this recipe takes a little more effort than the others, this dish will impress your guests.
If you like breaded chicken breasts, you will definitely enjoy this creamy parmesan pheasant recipe.
The melted, nutty flavor of the parmesan cheese makes this the most delicious of the grilled pheasant breast recipes.
A perfect recipe for those cold winter nights. Pheasant wild rice soup will warm the soul with its hearty, creamy taste.
This pheasant wild rice soup recipe is the best pheasant soup recipe around.
Not only does it taste great, but it is also super easy to make. Once all of the ingredients are in the pot, cook them!
Do you love smoked meat? If so, you MUST try smoked pheasant breast.
This smoked pheasant breast recipe brings out all the natural flavors of the pheasant.
Just add some simple seasonings to compliment the pheasant breast.
If you love bacon and you love eating barbecue, it is time to put those two together.
The bacon wrapping holds in all of the sauce and flavoring from barbecuing the pheasant breast, giving the meat a nice smoky flavor.
Serve it with some additional barbecue sauce or marinate the meat longer if you are looking for a more robust flavor.
16.
Grilled Bacon Wrapped Pheasant
If you love bacon but it is just a tad bit too fatty or oily, consider grilling it on a barbecue.
By grilling bacon, all of the extra greases will drain off of the meat and leave you with a salty, flavorful, meaty piece of bacon.
When you wrap the bacon around the pheasant, the bacon flavor will absorb into the meat while the extra oil drips off.
17.
Smoked Pheasant
Smoked pheasant is one of the best meats to smoke. The natural, gamey flavor of the pheasant is complimented by the smokey taste, making the most delicious meat.
You can make a smoked pheasant sandwich, or add some barbecue sauce to complete the meals.
18.
Bacon-Wrapped Smoked Pheasant Breast
To continue on the bacon-wrapped theme, you can also try a bacon-wrapped smoked pheasant breast.
You can wrap the pheasant with smoked bacon for a complete smoky flavor.
Grilled vegetables such as asparagus or zucchini go perfectly with the bacon-wrapped smoked pheasant breast.
Oven Roasted Pheasant Breast is perfect for a fall dinner.
Cozy up to the fireplace with your family while you smell the delicious aroma of an oven-roasted dinner.
Roast some potatoes or carrots and serve them up on the side of your pheasant breast.
There is nothing like a pheasant soup with meat that falls straight off the bone.
Curl up next to the fireplace and enjoy this toasty, soul-warming soup.
The nutty chestnut dumplings are a great addition to the meat of the pheasant drumstick.
21.
Seared Pheasant Breast
Pan searced pheasant breast is a delicious and impressive meal to make for your family.
With a crispy, well-seasoned pheasant, you will never want to eat chicken or turkey again.
You can roast up some brussels sprouts and pretend you are sitting in a restaurant in Paris and enjoy your delicious meal.
Poultry is usually challenging to make enjoyable.
But this butter mustard sauce will elevate your pheasant dish to an irresistible level.
Even the pickiest of eaters will enjoy this dish.
What is better than saucy noodles? We can answer that -nothing. This creasy pheasant recipe is one of the best.
The Pheasant will stew all day in a sauce to make sure it is the softest and most tender meat possible.
Once it is ready, place the meat on top of some noodles and let the sauce seep into the dish.
24.
Rosemary Roasted Pheasant Breast
Are you looking for some delicious herbs to season your pheasant breast with? Give rosemary a try.
Rosemary is a lavender-like herb that enhances the natural taste of pheasant breasts.
Pan-frying pheasant breasts is one of the best ways to prepare this type of meat.
The dark and rich flavor of pheasant is brought out with the frying and natural oils.
This recipe calls for cinnamon, pepper, and caster sugar, for a unique and flavorful dish.
Bacon, fruit, and meats seem to always pair well together.
This is especially the case with our pheasant breast casserole with Bacon and Apples.
The sweetness of the apple and the saltiness of the bacon perfectly complement a juicy pheasant breast.
This apple juice-based casserole is full of butter and sugar.
This fabulous sauce can also be drizzled on vegetables and carbs to come together as one cohesive dish.
When it comes to casseroles, they are a family favorite since they are easy to make and enjoyable for everyone.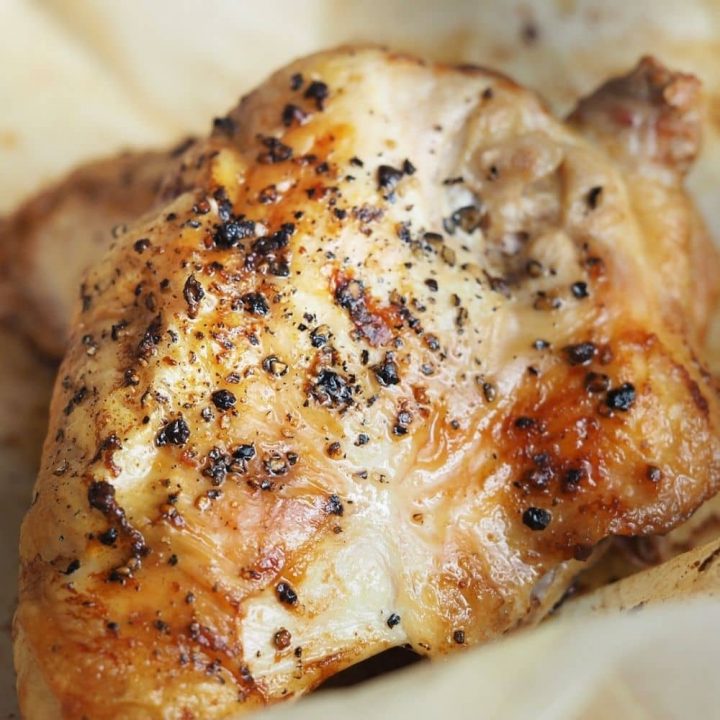 27 Best Pheasant Breast Recipes
Ingredients
16. Grilled Bacon Wrapped Pheasant
17. Smoked Pheasant
18. Bacon-Wrapped Smoked Pheasant Breast
21. Seared Pheasant Breast
24. Rosemary Roasted Pheasant Breast
Instructions
Choose your favorite dish!
Prepare ingredients according to the recipe.
Be ready in 30 minutes or less!