Japanese food is so much more than sushi. There are plenty of Japanese dishes with fish, but also ones with chicken, pork, vegetables, pasta, and even cheesecake!
Whether you are looking for a vegetable-centric dish or coming up with ideas for grilling at your next outdoor barbecue, you can find Japanese recipes that fit your needs.
With 27 varied options in this list, you can find so many delightful flavors in these Japanese dinner recipes.
While some of these dishes require a few steps, you can find easy Japanese recipes that you can whip up in no time.
This savory curry is unlike any you can get from the frozen food aisle. Just a few extra steps and ingredients will make your weeknight dinner plans so much better.
Change the taste of homemade meals with easy-to-make Japanese dishes. Rather than a basic stew or soup like chilli, why not try the enhanced flavors of this Japanese curry?
apple, Yukon golden potatoes
The secret ingredient is fukujinzuke, Japanese red pickled vegetables, which add a lovely balance of tartness when served with the curry.
Okonomiyaki is a Japanese savory pancake that works great as a meal on its own or as a vessel for other items, like a meat or fish dish.
This pancake is packed full of flavor but still come out light and fluffy.
The secret ingredient is okonomiyaki sauce, a sweet and tart sauce that you can whip together quickly or buy jarred.
In a pinch, you can substitute ingredients naigaimo or yaimamo (mountain yam) for another tuber-like sweet potato or beets.

Just a few key ingredients make this salmon dish one of the most delicious yet simple Japanese recipes you can find.
You can use fresh or frozen salmon, just be sure to thaw with ample time before cooking the frozen salmon.
Mirin is a Japanese cooking wine that is becoming quite popular all over the world, so you may be able to find it in the cooking wines section of the store.
Serve over fluffy white rice and enjoy. This also makes great next-day leftovers!
You may have seen agedashi tofu on the menu at a sushi or hibachi restaurant. But now you can make it at home with this easy-to-follow recipe!
This crispy and vegetarian-friendly meal is a star as the main course. Agedashi tofu also makes a fun appetiser.
Katsuobushi, also known as bonito flakes, are dried tuna flakes that add an intriguing, salty flavor to the dish.
However, you can substitute a vegetarian ingredient without having to change too much of the recipe.

Planning to do a lot of Japanese cooking coming up? Or want to add variety to your spice cabinet and get bored with the same old flavor profile?
You can make your own Japanese 7 spice blend, which you might see as Shichimi Togarashi and Nanami Togarashi in many recipes.
It might take an afternoon to seek out the ingredients at a specialty store like an Asian grocer or bulk spice retailer, but the outing is so worth it for this unique blend.
Craving hibachi and want to make authentic Japanese recipes at home? You can make your own Japanese-style beef skewers, Kushiyaki, tonight for dinner!
Kushiyaki comes together quite easily with just a few key ingredients.
You do not have to marinate the beef overnight and can even bring everything together in one go.
These Japanese beef skewers are a great idea if you are hoping to fire up the outdoor grill soon but are tired of the same old dogs and burgers.
Need a dinner idea to really wow your guests? This elegant and elevated recipe for Japanese sake-steamed clams will have everyone asking how you pulled it off.
Clams might not be your go-to seafood purchase, but you can find them in most seafood sections!
The secret ingredients of ginger and chilli pepper add a nice kick to the salty clams and round out the flavors nicely.
Serve these clams with some rice and roasted vegetables, or pair them with some fluffy bread to sop off the delicious sauce.
Looking for a unique dessert? Forget about the brownies and cookies. This Japanese cheesecake will be a standout hit at your next potluck.
Apricot jam and fresh lemon juice are the secret ingredients to give this cheesecake even more tartness to balance out the rich, creamy sweetness.
Though your first association with cheesecake might be a New York-style deli, cheesecake is a very popular dessert item in Japan.
This delicate recipe will prove that Japanese cooks have enhanced the classic cheesecake to an incredible new level.
Need an idea for what to do with your old leftover cooked rice? Bring the rice back to life with this incredibly simple and tasty Japanese fried rice recipe.
This recipe for Japanese fried rice is so simple and flexible. If you are rushed for time but still want a hearty and tasty dish, you will definitely want to try this.
You can substitute ingredients easily based on what you have on hand.
Add cooked chicken or beef, or replace the veggies in the recipe for whatever seasonal veggies you already have in your kitchen.
When you're on the hunt for Japanese food recipes, you might be running into a lot of savory meals fit for dinner.
But a recipe like Japanese milk bread is a great baked good that is also quite versatile.
Milk bread is light and fluffy and gently sweet. It is amazing for breakfast or a snack.
You can serve it with jam, Nutella, condensed milk, or just eat it on its own, because no matter how you serve it, it will taste delicious!
You might think "ramen" and remember struggle meals when you were digging into the back of the pantry. But worry not because this Japanese ramen noodle soup is leagues ahead of packaged ramen.
The secret ingredient in this recipe that you will want to track down is the Chinese five-spice.
You can find this blend in most spice aisles, or you can make your own with a combination of cinnamon, fennel, star anise, and clove.
Top the ramen with what you like. The recipe calls for spinach and corn, for instance, but you can swap that out for other veggies that are more to your liking.
Did you know you can make your own Japanese mayonnaise at home? No need to go searching for the Kewpie mayo containers at a grocery store!
You can enjoy the amazing taste of Japanese mayo for much cheaper with this cool, homemade life hack.
You probably have most of the ingredients for this homemade mayo at home. You will also want to find Dashi powder.
Dashi is a soup base made of a combination of broths. It adds a wonderful umami flavor to the mayo.
Japanese eggplant looks a little different from the large, round eggplants that are sold at most standard grocery stores, especially in the U.S.
Japanese eggplants are slightly longer and thinner but are a deep purple compared to lighter-colored eggplants like Chinese eggplants.
However, the difference doesn't matter much. If you are not able to find Japanese eggplant, then you can use any eggplant for this recipe. The other ingredients will still make it stand out and taste delicious no matter what.
Looking for healthy Japanese recipes? If you are in need of a healthy and flavorful side dish for a Japanese meal, or any meal really, then try these super simple baked Japanese sweet potatoes.
Japanese sweet potatoes are a lighter color than the bright orange sweet potatoes sold in most places.
They have a delicate flavor and are a perfect vessel for a sauce. They are nice and starchy so they absorb flavors easily.
They also make a great addition added to any stir fry or stew.
Trying to save money on your food delivery budget? One amazing option for Japanese lunch recipes is this spicy tuna donburi rice bowl.
No need to order out from the sushi restaurant when you can enjoy restaurant-quality rice bowls at home.
You will want to make sure you are getting sushi-grade tuna if you plan to eat it raw.
You can ask the people at the counter or purchase your fish from the sushi fridge at the grocery store.
Make a heaping serving because you will gobble this bowl right up!
Need to change things up? Take your usual weeknight dinner recipe and kick it up many notches with this hearty and flavorful Japanese beef stir fry recipe.
Shiitake mushrooms and Chinese cabbage are the secret ingredients to give this stir fry a rich and savory yet tart flavor.
If you can't find Chinese cabbage, you can use any cabbage as an ingredient substitute, just make sure you are using a hearty green because lettuce-like spinach will wilt too quickly.
Make use of your leftovers and whatever you have in your fridge with this super simple and delicious recipe for Oyakadown, a Japanese chicken and egg rice bowl.
This protein-rich meal will keep you full and energized, making it a great option for lunch or even breakfast!
The variety of flavors in this dish blend together quite nicely and you can adjust the seasonings and ratios to your preferences.
If you don't have chicken, you can easily substitute for another protein source like tofu or beef.
You might have to see Tamagoyaki on the sushi menu, but now you can make your own at home.
Tamagoyaki, or Japanese sweet rolled omelet, is a cooked egg dish that is lightly sweet and full of flavor.
This is unlike any other omelette you have had before.
Dashi is the secret ingredient to give this already savory dish an extra layer of umami flavor.
You can buy Dashi broth pre-made or as a powder that you reconstitute with hot water.
Tempura has to be one of the yummiest Japanese dishes out there, it is no wonder it's so popular.
The crunchy yet light coating and the flavorful item inside, dipped into a tart, sweet sauce? It is a perfect combination of flavors and textures.
This tempura recipe covers everything, from shrimp tempura to a variety of vegetable options including eggplant, oyster mushrooms, and lotus root!
Of course, you might not have easy access to lotus root or some of the other vegetables on this list, but you can easily substitute ingredients.
You have probably had wafu dressing before without even realizing it. Many Japanese restaurants will serve their appetizer salad with this bright and gingery dressing.
Wafu dressing is so easy to make and is an awesome staple to keep stored in your fridge.
The dressing should last for a long time, especially if you keep it in an air-tight container like a sealed jar.
You can use it on salad, of course, but it also makes a great marinade for chicken or beef.
Craving that satisfying crunch of fresh fried chicken? Vary up your recipes with this chicken katsu recipe, a fried chicken cutlet that you can make at home for dinner any day of the week!
Chicken katsu just requires a few key ingredients. Fluffy panko breadcrumbs, or an ingredient substitute like gluten-free breadcrumbs, burst with flavor without being too oily.
Make sure to use a thermometer to check the temperature of your chicken katsu once it's out of the fryer.
Looking for something rich and savory but still healthy? Skip the steak and try this amazing recipe for Tsukune, Japanese chicken meatballs.
These decadent morsels are easy to make and are packed with flavor.
A light sauce of Mirin and soy sauce add a lovely caramelized glaze to the meatballs.
Arrange these meatballs on a skewer or toothpick as a fun appetizer or serve them over rice and cooked veggies – try the Japanese sweet potato recipe above! – as the main dish for dinner.
You do not need a full course sushi dinner at a restaurant in order to enjoy the lovely, light broth of miso soup.
You can easily make miso soup at home in minutes! This miso soup recipe is a great timesaving life hack for those times when you just need a quick bite.
You can make this miso soup ahead of time and save it in the fridge for days. Pack it in your thermos for lunch.
Some people even eat miso soup for breakfast!
your dinner guests (assuming they are not vegetarians!) with this yummy recipe for yakitori chicken skewers.
Yakitori is a simple recipe that focuses on the natural savory flavors that come out of the chicken itself.
Get a high-quality, dark meat chicken, like fresh chicken thighs, to really emphasize the flavor.
This recipe calls for skinless chicken thighs, but if you have skin-on thighs you can either remove the skin yourself or stick the yakitori under a broiler for a few minutes to get the skin nice and crispy.
Craving the savory goodness of Japanese ramen but the weather outside is sweltering? Good news, this cold ramen recipe known as Hayashi Chuka will hit the spot and keep you cool.
This recipe is a great make-ahead dish that you can keep in the fridge for a day or two.
The vegetables should stay fresh and will absorb the flavors of the dish over time.
A variety of veggies like daikon radish sprouts, cucumbers, and pickled ginger makes this cold dish even more refreshing than comparable dishes like cold sesame noodles.
Do not be too quick to judge when you see the words "ketchup spaghetti." Though it sounds like a craving from a young picky eater, this dish is actually quite flavorful and mature.
Though ketchup seems more like a condiment than a key ingredient for a pasta sauce, the other ingredients in this recipe help to elevate its tart and sweet flavor.
Think of this recipe more like a bright noodle stir fry than a comparison to classic Italian spaghetti with red sauce.
Hosting guests and hoping for inspiration from Japanese dinner ideas? You will be sure to impress them with these delectable and adorable Japanese croquettes known as korokke.
The secret ingredient is Tonkatsu sauce, a rich and lightly sweet brown sauce made of fruits and vegetables like carrots and prunes.
You can buy premade Tonkatsu sauce or make it yourself.
Korokke makes a great appetizer and you can even make them into smaller, bite-sized portions. You can serve them with a variety of sauces or just on their own.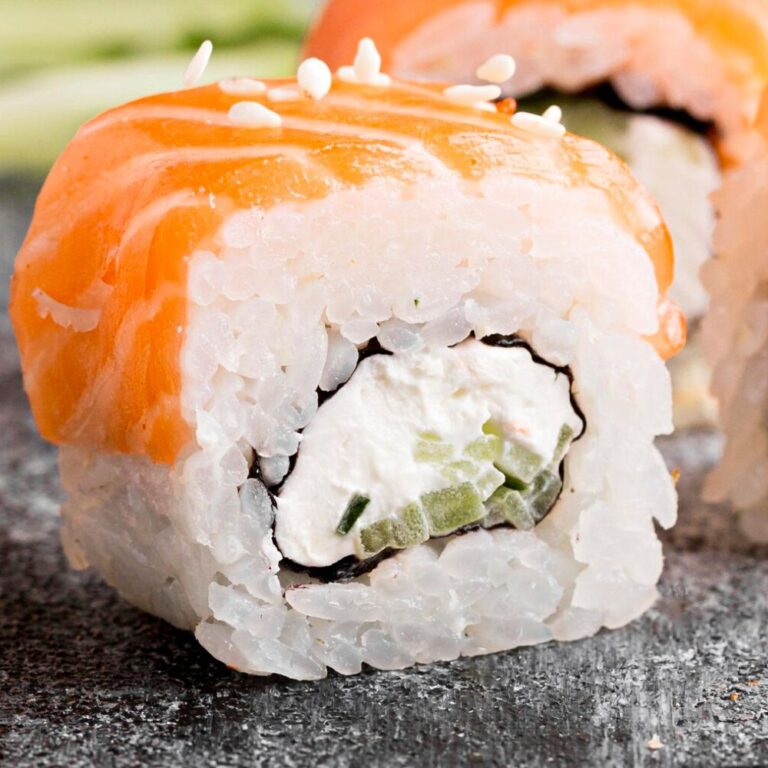 27 Easy Japanese Recipes
Cook Time:
1 hour
10 minutes
Total Time:
1 hour
10 minutes
Ingredients
1 tbsp vegetable oil,
1 ¾ lbs beef chuck,
3 onions, quartered
1 tbsp ketchup
1 ½ tsps Worcestershire sauce
water to cover
4 carrots, cut into 2-inch pieces
3 medium potatoes, cut into 3-inch chunks
1 ½ (3.5 ounce) containers Japanese curry roux
Instructions
Cut beef into 2-inch cubes.
Add oil to large pot and place on medium-high heat.
Add beef to pot and brown the outsides of each piece, about 5 minutes or until all sides are crispy and dark brown.
Keeping beef in the pot, add onions and cook until they begin to soften and appear lightly translucent, about 2-3 minutes.
Add ketchup and Worcestershire sauce, stir to coat. Add cayenne, to taste (a pinch should do for most).
Pour in enough water just to cover mixture a few inches. Stir.
Add carrots and chicken bouillon cube, if using. Make sure bouillon cube dissolves completely before moving onto next step.
Bring pot to simmer. Thin layers of fat might form on the surface of the broth, so skim and discard occasionally. Cook for 30 minutes.
Add potatoes and stir to coat entire mixture.
Stir in 1 package of curry and let dissolve. If available, add extra curry as desired to increase thickness.
Continue simmering another 30 minutes or until both vegetables and beef are tender. Let cool slightly before serving and enjoy!