Who doesn't love pasta sauces?! They're utterly delicious and help make pasta so much more flavorful. Instead of your usual go-to, why not try some new pasta sauce recipes?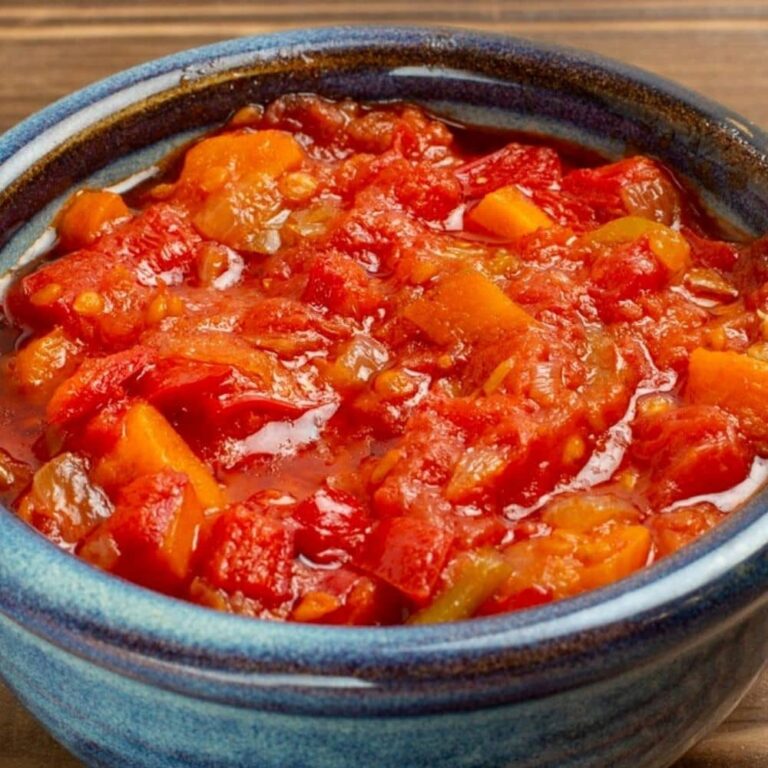 We've gathered 31 recipes for pasta sauces, from standard marinara to butternut squash and simple lemon sauces. Whether you enjoy creamy, tomato-based, or a totally unique sauce, we've got it all!
Now you can skip the hunt for different types of pasta sauce and get right into cooking.
These sauce ideas work well with any variety of pasta noodles – pick your favorite and test out as little (or as many) of these sauces as you'd like.
Creamy, garlicky, and totally fall-worthy?! Count us in! This delicious butternut squash sauce is perfect if you typically crave alfredo but want something less heavy. Plus, it's a great seasonal option.
While the butternut squash and garlic are flavorful already, the dried sage helps add a delicious herby taste to this dish.
Fresh sage is even more delicious if you have it on hand.
If you're not a fan of the sage flavor, rosemary or thyme will also work well.
If you're an avid pasta eater and make it a few times a week, you'll want to keep this classic tomato sauce recipe on hand. Make double or triple what the recipe calls for and freeze the leftovers for a super convenient homemade sauce.
This sauce recipe calls for dried oregano and basil to help season the sauce.
However, you can use Italian seasoning instead if that's what is in your spice cupboard.
You'll still get a deliciously seasoned tomato sauce that you won't want to stop eating!
You can't get more authentic than this pasta sauces recipe! It's a super simple yet flavorful recipe that pairs well with any pasta.
Since it doesn't call for seasonal ingredients, you can make this sauce any time of the year.
This sauce is made with merlot, an elegant fruit-filled wine. A similar dry red wine will work like pinot noir.
Don't worry; the alcohol cooks out as you simmer the sauce.
Only the flavor of the wine remains when the sauce is ready to eat.
Tip: Add a little bit of water and decrease the wine if you prefer a more subtle wine flavor.
Do you love alfredo but want to try something a little bit different? This white pasta sauce is equally creamy and rich, making for an excellent alfredo swap.
One taste of this sauce, and you won't be able to go back to store-bought alfredo.
Making the sauce creamy is easy when using milk.
You can make this garlic sauce even more decadent by using heavy cream instead. Use the same amount as the recipe calls for, but expect a thicker sauce.
If you're still craving alfredo sauce, you can always use this recipe for a homemade version.
It's more affordable and requires less than ten ingredients! It only takes a few minutes to prep this sauce and has it ready for the pasta.
The base of the sauce is butter and heavy whipping cream. You can also use olive oil as a butter replacement.
It's important to use extra virgin olive oil for a flavor boost.
Tip: Skip the canister of parmesan cheese for this recipe; use freshly grated cheese for better melty consistency.
Need a summery sauce that's not too heavy? Try this lemon butter sauce. It's bright, delicious, and works well with any seasonal veggies you want to toss in.
Try adding artichoke hearts to this lemon butter sauce before pouring it over your pasta.
The not-so-secret ingredient in this sauce is the unsalted butter. If you enjoy a slightly sweeter sauce, you may want to swap it with sweet cream butter.
It also makes the sauce taste slightly more decadent than standard unsalted butter.
The acidity in this tomato sauce perfectly complements the lobster tails. This delicious combo works so well that you won't want to make any other seafood-based pasta!
The best part is that you'll be using the shell of the tails for flavoring, so you can use the lobster meat for another dish if you choose.
As you might expect with a homemade tomato sauce, you'll be using crushed tomatoes as one of the main ingredients.
Fresh tomatoes also work well as a swap if you have some garden tomatoes that you need to use up.
Why should you keep multiple marinara sauce recipes on hand? You can use it for so many recipes!
Of course, it's great with pasta, but you can make some delicious lasagna or chicken parmesan; the options are endless.
Red pepper flakes give this sauce an unexpected kick and help differentiate it from other sauces. Cayenne pepper will also work to add heat to this sauce.
Cayenne is usually hotter, so it's best to start with a smaller amount.
Tip: Omit red pepper flakes if you don't like spicy food.
Pesto is such a delicious sauce for pasta. It's herby, fresh, and super easy to make. Plus, you can use it for various other dishes like pizza.
This pesto recipe keeps it simple with a sprinkle of parmesan on top. If you want to turn up the melty, gooeyness, use a sprinkle of mozzarella instead.
While not necessary, it helps make this dish a little more decadent.
This delicious recipe will make about 3-4 servings, depending on which type of pasta you choose.
Need a recipe that is flavorful, filling, and hearty? How about a homemade Bolognese that's flavored with bacon?!
After trying this yummy Bolognese recipe, you won't want to eat pasta with different sauces.
As mentioned, you'll be using bacon to add flavor to this yummy sauce.
Try using turkey bacon instead for a slightly lighter sauce that's still packed with flavor.
It will help cut the calories slightly and the fat.
Tip: This recipe is delicious with fresh bread. You'll want to sop up all the sauce that you can.
Buttery garlic mushrooms tossed in a creamy parmesan sauce covering your favorite type of pasta – need we say more?!
This delicious sauce takes plain pasta and makes it feel like a restaurant-worthy dish in no time. It's also a great option for vegetarians who want something different than marinara sauce on their pasta.
The recipe calls for white cremini mushrooms. However, you can use any mushrooms that you please and still have a perfectly delicious finished dish.
Baby portobello mushrooms are a great option to use.
Did you know that you can make a mouthwatering pasta sauce with only four ingredients? Yep, you read that right! All you need is garlic, salt, pasta, and butter.
If you prefer olive oil, you can easily swap it with butter. The fun in making this recipe is that it's customizable to your flavor preferences.
You can add parmesan, chilli flakes, and parsley as a topping to alter the flavor as you like.
Tip: Keep an eye on the garlic, as it can burn easily on the stovetop.
Here's another super easy pasta sauce that you can whip up in no time! It's made from only three ingredients (I told you it was easy!).
You likely already have these ingredients in your fridge, so it's a great sauce to make in a pinch.
The base of the sauce is made from double cream. However, you can easily swap this with heavy cream if that's what you have on hand.
Expect a very decadent, cheesy sauce when making this recipe. It's perfect for a cosy night in!
How does a traditional Italian pasta stew sound? It's packed with seasonings, vegetables, and pasta for the ultimate dish. While you can add the stew over pasta, this recipe is more like an all-in-one option.
Cannellini beans are the stars of this pasta e Fagioli show! They're soft and delicious, making a perfect addition to stew.
Use kidney beans instead for a similar consistency. Or, try the stew with chickpeas to change up the texture slightly.
Tip: Add cheese on top for an even more delicious stew.
We're still under the impression that marinara is one of the best pasta sauces! It's easier to figure out what you can't do with it than what you can.
Plus, it's one of the easiest homemade sauces to create.
You'll be adding minced garlic for flavor, as you may have guessed.
Garlic powder works equally well when creating this sauce.
You'll also be including fresh basil in the sauce. Basil is a more delicate herb, so it's best to add it when you remove your sauce from the stove.
What do you get when you create a marinara and alfredo hybrid?
You get this super creamy, silky incredible tomato pasta sauce! If you can never decide between marinara or alfredo, this is truly the perfect alternative that gives you a little bit of both.
This sauce starts like many others – with the addition of tomato paste. If you forgot to grab it at the store, you could use tomato puree or tomato sauce instead.
You will need to alter the ratio when using this swap. Use 3x the amount of puree or sauce when replacing tomato paste.
Shrimp scampi is such a great pasta dish; it's a personal favorite!
The garlic, butter, and white wine sauce is light and not too overwhelming so that the shrimp taste can shine through.
Plus, you can make shrimp scampi with any pasta that you desire.
What helps keep this dish from tasting too heavy is the addition of lemon juice. Lime juice will also work equally well, though it will change the flavor slightly.
You can also use pre-squeezed lemon juice; just make sure it doesn't have any sweeteners or other ingredients in it.
If you love meat sauces, this recipe is for you! This is one of the tastiest tomato-based sauces for pasta, and it's perfect for family dinners.
Add it to the top of your noodles of choice, serve garlic bread and salad, and you have a complete meal!
You'll be using ground beef as the protein for this sauce.
You can also use ground turkey or ground chicken for a lighter swap. Vegetarians can use meatless crumbles instead.
This recipe doesn't call for cheese, but you can add a sprinkle of parmesan or mozzarella on top for extra oomph.
How delicious does a garlicky, creamy four-cheese pasta sauce sound?
This sauce is made from mozzarella, provolone, white cheddar, and asiago for the perfect amount of flavor and cheesy goodness.
The remaining ingredients are simple kitchen staples that you likely already have at home.
Feel free to swap out a type of cheese or two from the above-listed mixture. You can use parmesan instead of asiago for an incredible, cheesy option. It's easy to customize this sauce to your liking.
Do you always have leftover buttermilk from other baked goods and aren't sure what to do with it? Here's a recipe that you can keep on hand to help you use it up!
We love how simple this pasta sauce is (three ingredients!), and it only takes about 10 minutes to make.
The secret to making this buttermilk sauce flavorful is using vegetable bouillon powder. Since it's packed with seasonings, you can skip other spices and just add black pepper to the sauce.
Chicken bouillon powder works great with this sauce as well.
Hunting for more pasta sauce ideas? Pantry pasta is an excellent dish for days when you want a tasty meal that feels like you ordered it from a restaurant without having to hit the grocery store.
Each ingredient is likely already in your pantry (hence the name).
The hidden ingredient is a few fillets of anchovies in oil.
Anchovy paste will also work if you don't have any anchovies on hand. You can also skip this ingredient if you don't enjoy the flavor.
Tip: Don't forget to drizzle olive oil on top; it helps finish the dish off perfectly.
It seems like avocado is continually taking over the culinary world! First, there was avocado toast, then avocado cookies, now avocado pasta?! It's hard to turn down this ingredient since it makes everything so rich and creamy!
The perfect complement to a creamy avocado sauce? It's the sliced cherry tomatoes that you'll be adding to the top of each serving of this pasta. Heirloom tomatoes or grape tomatoes also work great in this dish.
Feel free to add some fresh basil leaves as a garnish as well.
You're seriously missing out if you haven't been adding truffles to your pasta dishes! While they have a pungent smell, truffles have a more subtle flavor than you might expect.
They add a slight garlicky taste to this cream sauce.
Truffles can be on the pricey side, and many stores don't carry them. If you don't want to order them online, try checking your local store for truffle oil.
This oil adds a similar flavor and aroma, so you won't feel like you're missing out!
Enjoying a simple pasta sauce doesn't mean it has to be a boring pasta sauce! It's quite the opposite, actually.
Creating a simple tomato and basil sauce allows the flavors of your fresh ingredients to shine through.
This sauce starts with vegetable stock powder or a vegetable bouillon cube. If you have a container of vegetable broth, you can use this instead.
When using this swap, make sure to drain some of the liquid from the canned tomatoes to avoid an overly liquidy sauce.
Craving restaurant-worthy mac and cheese over the boxed Kraft alternative? The cheese sauce is an easy fix that is rich, gooey, and will have your friends asking for the recipe after one bite.
We love that this recipe only requires four ingredients!
You'll be adding milk to this sauce to help create its creaminess. For a super decadent sauce, use half and half.
We wouldn't recommend using heavy cream, as it will make it way too rich.
For a light cheese sauce, use skims or 1% milk instead.
We're back again with another bean and pasta dish that your family will love! This pasta is super filling and uses fresh ingredients, making it a perfect option for summertime.
The best part about this dish is the caramelized garlic; it adds that perfect hint of sweetness.
This pasta is an easy way to incorporate greens and veggies into your weeknight dinners.
One of the veggies you'll find in this recipe is spinach.
Baby kale is an excellent option for those who aren't a fan of spinach's flavor.
Garlicky, buttery, creamy, and spicy?! This pasta sauce is everything that dreams are made of!
The recipe includes a yummy assortment of seafood for the ultimate pasta dinner.
You'll be making this incredible sauce using white wine as one of the ingredients. This ingredient is easy to swap out if you don't like the flavor.
Try using seafood broth or white wine vinegar instead.
This swap will change the taste, but the sauce will still pair deliciously with the seafood mixture. Yum!
We love a good pasta sauce dupe, and this one tastes exactly like the Ragù version! Making this Bolognese sauce at home allows you to add your favorite seasonings or simply adjust the seasoning.
Adjusting the seasoning means you can change how much salt goes into this sauce.
I bet you didn't realize that you'd be using celery stalks in this dish!
Carrots make a great swap, though they'll add a slightly sweeter flavor. Fennel stalks are also an excellent replacement for celery in this Bolognese sauce.
Do you need some more ideas for dinner that include veggies that your picky eaters will love?
Give this spinach sauce a try; we promise it's uber delicious. If you and your family love pasta salads, you'll enjoy this dish.
Of course, you can always swap out spinach for a similar veggie if your picky eaters aren't on the spinach wagon.
A fun take on this recipe includes swapping out the spinach for fresh basil leaves.
As a forewarning, you must thoroughly enjoy the flavor of basil for this swap.
You've tried pantry pasta with anchovies; here's an alternative with roasted red peppers!
It's zesty, delicious, and fresh. The recipe was inspired by what the author had on hand in their pantry, so you'll likely have these ingredients too!
Roasted red peppers are such a fun ingredient to add to pasta dishes.
They add a lovely pop of color and flavor! You can also roast poblano peppers and use those instead for a slight bit of heat in this dish.
Tip: Adding pasta water to the sauce brings it together. Make sure to keep some off to the side.
We have to say that this pasta sauce may not be for everyone. However, if you love blue cheese in other dishes like salads, you'll want to try this recipe!
We have this one bookmarked under easy pasta sauces, as it's made with only four ingredients.
I still want to make this recipe, but not sure if you'll like the blue cheese crumbles? Feta cheese also works in this cheese sauce. Use a 1:1 ratio to swap it out for blue cheese.
Having a list of pasta sauce options is great to have on hand. Some weeks and weeknights are too busy to create extensive recipes.
This pasta sauce list will help you keep your pasta nights fresh and fun. Give them a try, and let us know which ones were your favorites!
31 Best Homemade Pasta Sauce Recipes
Ingredients
2 ½ c. butternut squash, peeled and cut into 1/2-inch cubes
1 tbsp olive oil
1 tbsp butter
⅓ c onion, finely chopped
3 cloves garlic, minced
⅓ apple, peeled and chopped
1 c chicken broth
⅓ c milk
⅓ c Italian cheese blend (Parmesan, Asiago, and Romano)
salt and ground black pepper to taste
Instructions
Grab a large saucepot and add the butternut squash and enough water to cover the squash fully. Bring it to a boil. Simmer the squash with the lid on for about 20 minutes until very soft, then drain the water.
In a skillet over medium-low heat, add butter and oil. Toss in onions, garlic, and apple and cook for about 15 minutes, stirring constantly.
Then, add the butternut squash and broth and bring to a boil. Lower the heat until simmering, then add the milk and cheese combo.
Keep stirring until your sauce is your preferred consistency (about 5-10 minutes). Finish the sauce with salt and pepper to taste.