Everybody loves a dessert and there's nothing better than finishing off a meal with a sweet treat. Oftentimes, this sweetness is a result of the inclusion of sugar as one of the main dessert ingredients.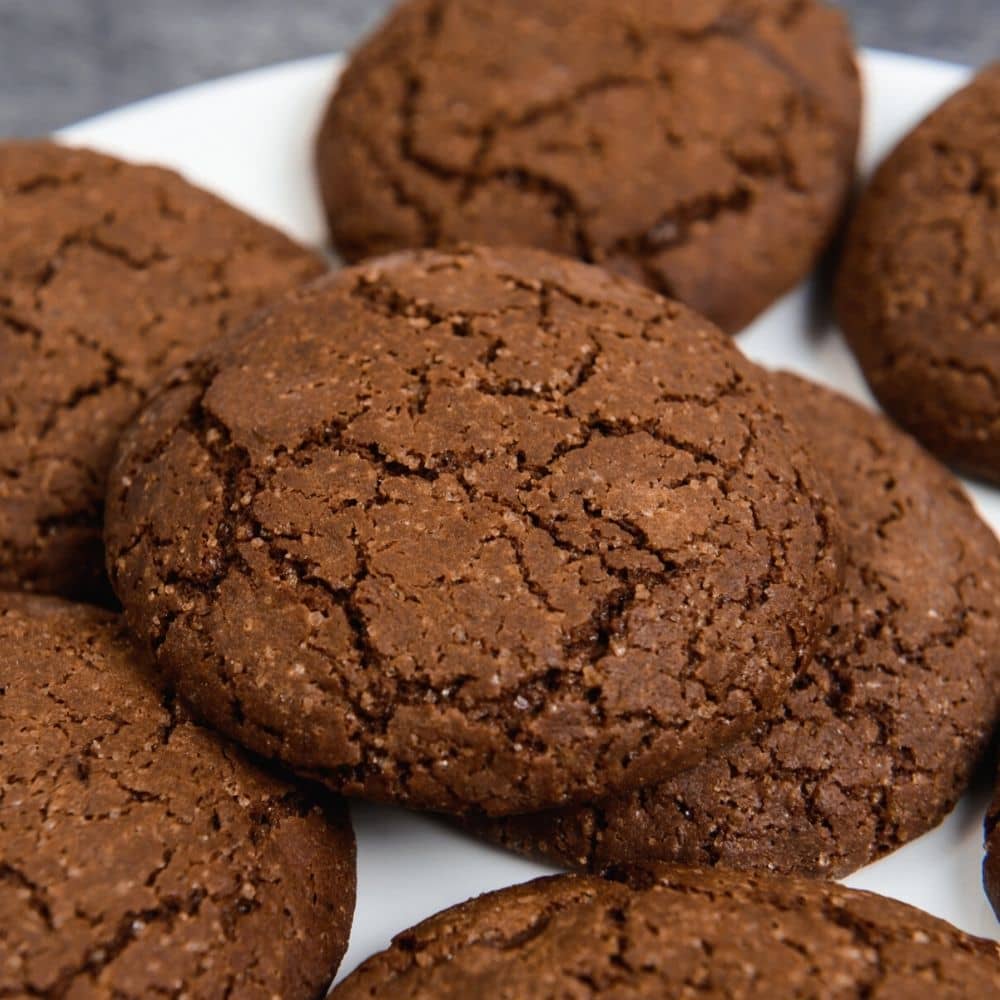 But what about sugar-free desserts? Whether you are diabetic, on a keto diet, or just trying to reduce your sugar intake, there are plenty of reasons why low-sugar desserts may be a better option for you.
So, does no added sugar mean sacrificing flavor? Definitely not! Natural sweeteners like fruit, or sugar alternatives like Stevia can be used to maintain the taste and ensure your dessert loses none of its deliciousness.
With a little creativity and imagination, you too can enjoy a variety of sugar-free dessert recipes. Try these 30 easy and enticing examples that showcase the best sugar-free baking and you'll see for yourself!
Cheesecake is a well-loved dessert that is simple to make but can it be any good with no added sugar? You bet! This recipe is sugar-free, low carb, and absolutely delicious.
The sugar substitute recommended for this recipe is Besti's Monk Fruit blend but other sweeteners can work too.
In addition, you'll need almond flour and butter for the crust and cream cheese, eggs, and vanilla extract for the filling. You can use coconut flour instead of almond if preferred and why not add a dollop of sour cream for a richer taste?
Then, with just a bit of mixing, baking, and chilling you've got a gorgeously sweet and creamy dessert. Yum!
It's hard to believe even fudge can be given the sugar-free treatment but this recipe is a bit of chocolate heaven minus that very thing. You're going to need sugar-free chocolate chips and a granular sugar alternative to achieve this.
You just need to combine these with easily accessible ingredients like butter, milk, and vanilla extract, then heat, mix and leave to chill in a baking dish. Simple!
This luscious fudge is so good, that everyone will be after another piece. Better make an extra batch!
When it comes to no sugar desserts you can't go wrong with heating up the oven and baking a batch of scrumptious cookies. This recipe requires sugar-free chocolate chips and both white and brown granular sugar alternatives.
Once you have these, the dough is made with a straightforward mixture of butter, eggs, flour, and baking soda. You can also add chopped nuts if you want a bit of extra crunch in your cookie texture.
With just a few adjustments, you can have all the delight of delicious cookies that everyone can enjoy. No sugar? No problem!
Need to celebrate a birthday without inviting the sugar? Don't worry! Low sugar dessert recipes don't get much better than this moist and tasty birthday cake. Powdered sugar alternatives are the preference for the batter and frosting.
The batter is a standard mix of butter, eggs, and flour and the creamy frosting needs whipping cream and cream cheese. Both these are flavored with vanilla extract for added taste. You can even use the frosting mixture like buttercream and add a layer of it between your sponge too!
Make sure you get in plenty of sprinkles to add a colorful finish to your decadent cake creation and serve up some slices of delicious indulgence. Happy birthday indeed!
It may have salad in its name but this dish is a sweet, buttery, creamy treat that has nothing to do with a bowl of greens. For this recipe, Stevia can be used in the creamy filling and a sugar-free gelatin mix will be needed to set the natural sweetener of strawberries.
A crushed pretzel crust, whipped cream cheese filling, and chilled strawberry topping? Yes please! These scrummy layers create a perfect dessert or sweet snack you can enjoy at any mealtime.
So, go grab some frozen strawberries and a tub of cream cheese 'cause this light, luscious salad is just waiting to be devoured!
Does creamy, chocolatey indulgence sound good to you! Excellent, because this cream pie is a great example of diabetic desserts that can satisfy all your chocolate cravings. The sugar-free specialties needed include sugar-free chocolate chips, chocolate liquid stevia, and unsweetened cacao powder.
These are combined with heavy cream, eggs, and vanilla extract to make a smooth and decadent chocolate mixture you can simply pour into a pie crust and bake. Once refrigerated overnight, your dessert is all set. Literally!
In addition to being sugar-free, this dessert is also nut-free, gluten-free, and low carb. Everyone can enjoy this deliciousness.
Most easy sugar-free desserts don't have such a salacious name. This sugar-free low-carb recipe may sound saucy but it consists of layers of shortbread crust, cream cheese, chocolate pudding, and whipped cream.
Best powdered erythritol is the sugar substitute used here but can be exchanged with other brands.
The pecan crust, cream cheese, sugar-free dark chocolate pudding, and whipped cream layers mostly require a system of mixing, heating, and chilling. Not too hard right?
Making these layers can take a little extra time but it is worth a bit of extra effort to get this sumptuously beautiful dessert. Better than its namesake? You decide!
This fun, sugar-free froyo recipe is a perfect replacement for heavier, high-carb alternatives. With only two ingredients, it's super simple too!
Greek yogurt and a granulated sweetener are all you need here, although vanilla extract can be added for extra flavoring.
You just need to whisk these ingredients together, chill, then churn in an ice cream maker. Job done! You can play with the recipe too by using different greek yogurt flavors or chopped fruit slices.
Whatever flavor you choose, this recipe produces a tangy, creamy frozen yogurt that's so good, that no one will believe it's sugar-free.
Truffles bring to mind an indulgent little ball of chocolate goodness. This sugar-free recipe is no different and you will still enjoy all the sweet, rich delight of the traditional recipes.
Heavy cream and sugar-free chocolate chips are heated and mixed, allowed to chill, and then formed into balls. Then you can dust with the unsweetened cacao powder or substitute it for a sugar-free chocolate ganache. Delicious!
The most challenging part of this recipe is rolling and dipping the truffles so be prepared to make a little mess the first time around. You'll be making these dessert delights all the time though, so you'll soon be a pro.
The popular chocolate Snickers bar has been given a keto makeover. You can now make this chewy, caramel favorite in your own kitchen. Like the sound of three delicious snicker layers?
The chewy nougat layer has ground almonds, coconut flour, and keto maple syrup. Next up, the gooey caramel is made using nut butter like cashew butter and coconut oil. Peanut butter can also be used here if preferred. Finally, the chocolate coating consists of melted keto chocolate chips.
Build up these layers in a pan and leave them to chill for a surprisingly simple snicker success. So yummy!
Tiramisu is a firm dessert favorite of coffee-flavored sponge biscuits and mascarpone cream. So how do you make this keto and vegan friendly? You'll have to make a keto vanilla sponge soak with coffee and need a powdered sugar-free sweetener for the mascarpone mix.
For the mascarpone, you blend together a variety of ingredients including cashews, coconut milk, and sugar-free maple syrup to a creamy consistency. Then layer the sponge and cream into a dish with a dusting of unsweetened cocoa powder.
This recipe requires some extra effort due to the home-baked sponge but you will be well rewarded the second you bite into the light, creamy, coffee wonder that is this dessert. Just try it!
Sugar seems to be one of the defining characteristics of donuts which begs the question- how on earth do you make them sugar-free? You just need to use a granulated sugar substitute like erythritol.
Mix this with almond flour, butter, eggs, heavy cream, and vanilla extract, and bake in a mini donut pan to get that perfect depth and shape. For toppings why not try a sprinkle of cinnamon or melt sugar-free chocolate to use as a glaze?
These soft, sweet, and addictive donuts won't last long. Make sure you make enough to satisfy the demand!
A creamy chocolate pudding is a satisfyingly simple dessert to whip up and enjoy. For this sugar-free, low-carb version you're going to need powdered erythritol as a sugar substitute and an unflavored gelatin powder for thickening.
These are mixed with heated heavy cream, cocoa powder, sea salt, and vanilla and then chilled. Once served in individual bowls you can try different toppings such as nuts, berries, or coconut.
There's not much that doesn't benefit from being paired with this rich, smooth, chocolate delight. Have fun!
If you need a low-carb dessert with a heavenly chocolate taste and fluffy texture, you're in luck! This easy keto recipe only needs 3 ingredients to get you what you need.
Take some whipping cream, unsweetened cocoa powder, and a sugar substitute like Monkfruit sweetener and mix them. Once thickened enough that soft peaks form your work is done.
You can serve this mousse topped with berries, nuts, crushed shortbread, or just luxuriate in the thick and creamy chocolate fluff. You're in dessert heaven either way!
Is there a better culinary combination than chocolate and peanut butter? Not many. This peanut butter recipe is quick and you only need 5 ingredients to make it.
The chocolate layer requires sugar-free dark chocolate, coconut oil, and, vanilla extract. Unsurprisingly the peanut butter layer features peanut butter along with the oil, extract, and a powdered sweetener like erythritol. That's it!
The peanut butter is encased in the chocolate to create these perfectly delicious treats that are seriously addictive. You'll constantly have some cooling in the fridge.
This low sugar dessert recipe features a light and fluffy vanilla sponge with sugar-free swiss meringue buttercream. It's absolutely divine and not difficult to make either! The sugar substitute used here is monk fruit sweetener.
The sponge needs vanilla extract to create its signature flavor along with butter, flour, eggs, buttermilk, and sour cream to create that wonderfully airy texture. The buttercream is just an egg white, powdered sweetener, butter, and vanilla combination.
It's a wonderful cake to share as a light dessert or even, with a bit of decoration, as a birthday cake. Everyone is sure to love it!
If you're looking for a healthier option to enjoy as a snack or a sweet treat, you've found one! These muffins are lightly spiced, full of fruit and just waiting to be a favorite go-to recipe.
Apples are the star fruit in these muffins although blueberries are also used for flavor. You can even substitute them with blackberries or raspberries.
This fruity filling is folded into a batter of wheat flour, almond milk, and cinnamon. A muffin pan would come in handy for the baking of these moreish mouthfuls.
These magnificent muffins are full of fabulous fruity flavors, and sugar-free too. What's not to love?
Brownies are a comforting chocolatey treat that you can share with friends and family as a fabulous sweet snack or dessert.
With this recipe, the brownies lose none of their deliciousness for being sugar-free.
Unsweetened cocoa powder, sugar-free chocolate chips, and a granular sugar alternative are the substitutes to be mixed with the more standard flour, butter, and eggs. Do this by hand to avoid over-mixing and you'll get a beautiful brownie bake.
You'll definitely not miss the sugar in this scrummy recipe. Make plenty of brownies else you'll soon run out. They're that good!
Bread might not be something that you'd think would require sugar but it is often used in bread recipes. Not this one, however.
In this recipe, smashed banana brings moisture as well as flavor. A dough is made with eggs, butter, baking soda, and a granulated sweetener. The banana is folded in before baking and you can even throw in extras like seeds or nuts if you want to add texture to the bread.
As far as easy diabetic dessert recipes go, this one is simple and incredibly tasty. It's time to find that bread tin and buy a bunch of bananas!
This fruity, crispy recipe gives you a bit of crunch with a side of sweetness. All with no sugar involved. You'll need a granulated monk fruit sweetener instead.
Apples are softened and flavored with sweetener, cinnamon, and vanilla. They are then covered with a mixed oat, cinnamon, and butter topping before being baked. Simple right?
You'll have a tart and tasty treat in no time. Now you just need to decide on which is your favorite apple to use. Granny Smith? Golden delicious? Both? There are so many mouthwatering options to try. Enjoy!
While chocolate pudding is a rich and popular dessert option, in terms of pudding flavors, there is a wider world out there. Banana makes a wonderfully sweet and creamy pudding too.
Bananas are a must ingredient along with canned coconut milk, nonfat yogurt, and a granulated sweetener in place of sugar. If you're not counting calories you can also switch out the yogurt for heavy cream Just blend the ingredients and then chill. It's as easy as that!
This is an ideal sweet snack and can be served with sliced bananas or other fruit for some taste variety. You might have even found a new favorite breakfast treat.
Bananas are not only a good flavor to complement pudding but also cookies too. Do you like sweet and fluffy cookies everyone can enjoy? Good, because these cookies are vegan as well as sugar-free.
This is an easy recipe with few ingredients. You just need to make a dough from bananas, a nut mil flour, and baking powder. Make sure your bananas are very ripe since there are no added sweeteners other than the natural fruit.
Bake a few batches of these light and yummy cookies. People will go bananas for them!
Everyone loves a cupcake and now everyone can enjoy them, even if they can't have sugar. This simple recipe is a perfect combination of a fluffy vanilla sponge topped with a rich, sugar-free buttercream frosting.
Granulated sweetener substitutes the sugar in both. The sponge uses vanilla bean paste along with staples like flour, butter, and eggs. You can even make the cupcakes chocolate too if you use a bit of cocoa powder in place of some flour. As for the frosting, try adding almond extract along with the vanilla for an even deeper flavor.
This recipe creates beautiful cupcakes with a scrumptious tang and is a must-have addition to your dessert list.
What's better than some yummy sugar-free cocoa balls? Yummy sugar-free cocoa balls with coconut! Powdered sweetener, unsweetened cocoa powder, and sugar-free condensed milk are some of the substitutes needed here.
Coconut flakes are a must too. Ingredients are combined to make the mixture for the balls which are allowed to set and then dusted with cocoa and coconut. Just perfect! If you want to change things up flavor-wise you can also switch out the vanilla extract for a rum or mint version.
This recipe makes a delicious candy that is ideal to hand out at gatherings as well as serve up as a dessert. Everyone will be sure to ask for more!
Chocolate, banana, and apple have been offered up as combinations for sugar-free desserts. Now carrot makes the list! In addition to the star carrot ingredient white and, brown sugar alternatives will be needed.
These are combined with flour, eggs, and flavorings of vanilla and cinnamon to make a batter. Don't forget the addition of chopped nuts either as they add to both texture and taste. While this light and scrumptious cake are wonderful in itself, you can also add sugar-free frosting if you want a more indulgent experience.
Either way, this is a recipe that you will return to again and again. It's too good not to be left alone.
Apple pie is almost an American institution and now it can be enjoyed minus all that sugar. It's easy to make too, especially if you purchase pre-prepared pie crust dough.
As for the filling, sliced apples are essential and combined with a sugar substitute, cornstarch, and cinnamon. Just roll out the crust, add the filling, and bake. No sugar and no hassle, it's as easy as pie!
You will love this sweet and comforting dessert favorite which has all the fabulous flavors of the original. Give it a go. You won't be disappointed.
These delicious coconut snowballs are a perfect winter treat to make at Christmas. They are also low carb and keto-friendly. Love a great taste and texture? Then this is the recipe for you.
Unsweetened desiccated coconut is mixed with almond flour, coconut oil, and a sugar-free crystal sweetener. You just blend these until thickened and make balls from the mixture. You don't even have to bake anything!
It's so easy and creates a mouthwatering mouthful everyone will want to try. Let it snow, let it snow, let it snow!
Silky, rich truffles are a decadent treat that is hard to resist. Especially if the recipe is as easy as this one. You just need sugar-free chocolate and heavy cream. You can also add vanilla, butter, or brandy to enhance the flavor.
Just heat and mix the ingredients before cooling and shaping the resulting ganache. You can give these truffles any fun finish you like too, such as chopped nuts, sprinkles, or cocoa powder. Simple!
These irresistibly tasty truffles are destined to be a new family favorite. You'll need to keep a supply of sugar-free chocolate in the cupboards forevermore!
Strawberry shortcake already has a natural sweetener in the use of strawberries. In this recipe, the strawberries are joined by low-carb biscuits for the shortcake and sugar-free whipped cream.
Bake the biscuits and sandwich a layer of strawberries and whipped cream between them. To give the flavor an extra lift, you can also add sugar-free strawberry jam. Absolutely delicious!
The recipe is fairly simple although time is needed to make the biscuits. It is time well spent, however, and you will love the tart and creamy result. So will everyone else.
As far as sugar-free ingredients go, pumpkin has only just made an appearance. This recipe for pumpkin bars is sure to make the wait worthwhile. It's a popular, fall flavor and the pumpkin puree's natural sweetness is joined here by the use of a sweetener sugar alternative.
These ingredients are simply mixed with flour, eggs, oil, cinnamon, and vanilla to make a batter. This batter is then baked into a dense and delicious sponge bar. Easy!
You can choose to add sugar-free frosting if you wish, although these bars are tasty enough without it. This recipe will soon become a classic homemade fall treat.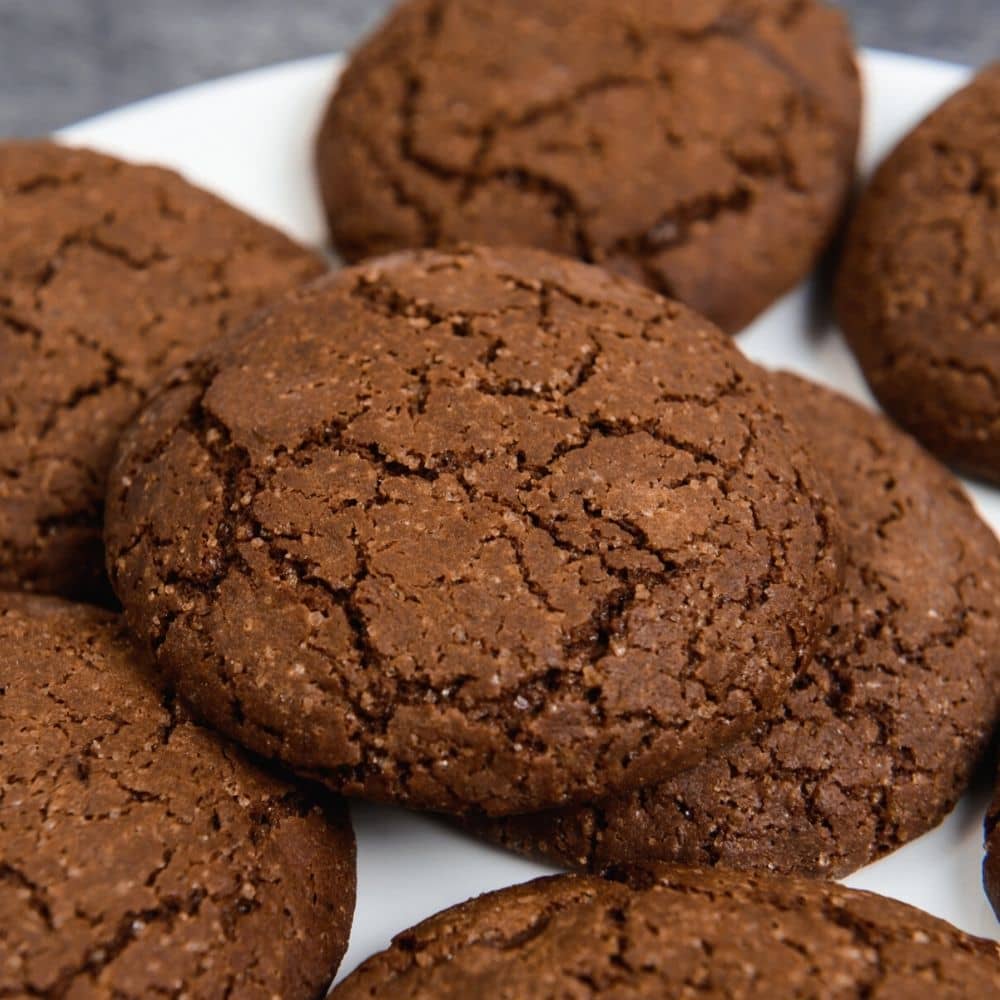 30 Best Sugar-Free Desserts
Yield:
1 - 9 inch square pan
Ingredients
1 ¾ c graham cracker crumbs
1 (.6 oz) package sugar free lemon flavored Jell-O
½ c butter
1 c boiling water
½ tsp ground cinnamon
2 tsp vanilla extract
1 (8 oz) package reduced fat cream cheese
1 c frozen light whipped topping
Instructions
First, create the cheesecake base by mixing the graham cracker crumbs with the butter and cinnamon
Once thoroughly combined, press the mixture into the base of a 9-inch square pan and bake this for approximately 10 minutes in an oven pre-heated to 350 degrees F.
Take the sugar-free lemon Jell-O gelatin and dissolve it in boiling water before letting it cool. Make sure it has thickened but not completely set.
Beat the cream cheese and vanilla extract together in a bowl. Once smooth, then fold in the lemon gelatin and whipped topping.
When the filling is mixed, pour it onto the baked base and sprinkle some cracker crumbs on top before leaving the finished cake to refrigerate overnight.