Fish is often an overlooked ingredient. People make a few staple dishes with it and don't think about it as anything more than that.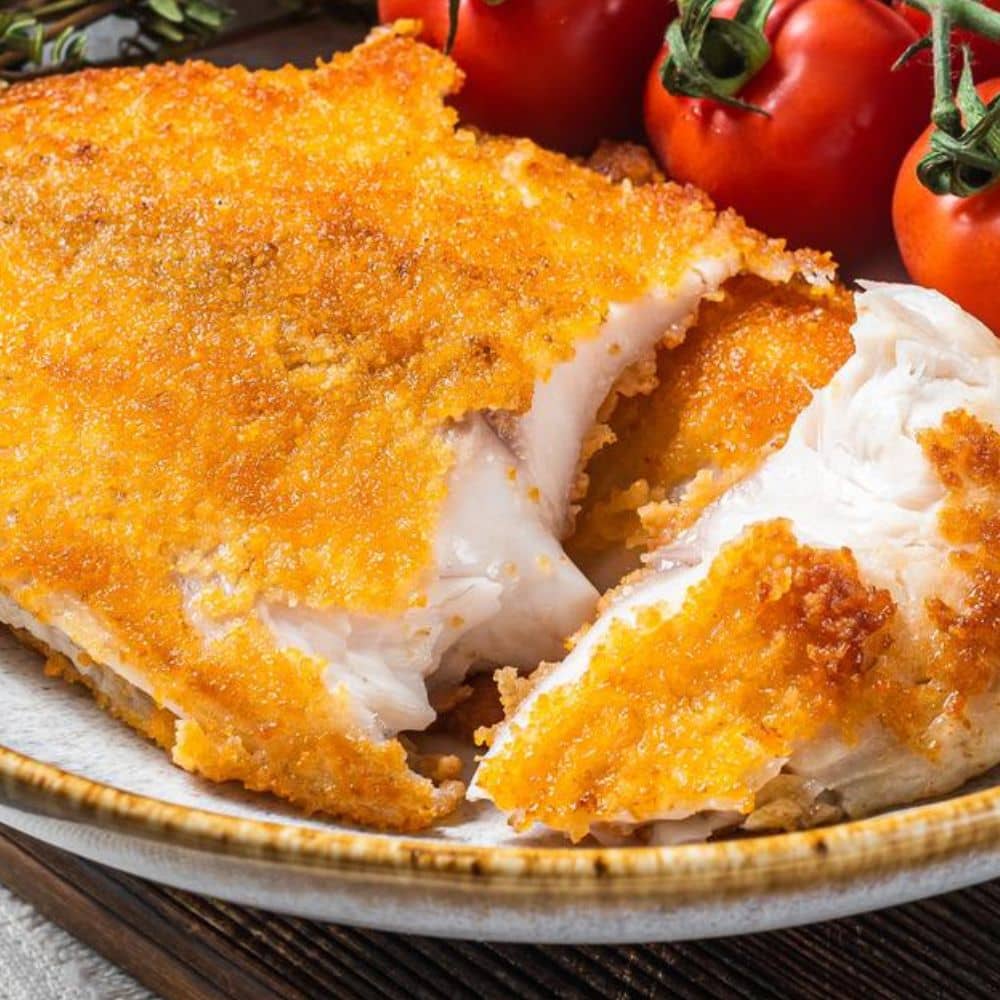 But fish is hugely versatile, delicious, and super healthy! There is so much that you can do with white fish, that it could be the base of your meals for weeks without you having to repeat a single dish.
That's why these white fish recipes are so useful. They'll help you use the best white fish to create dishes you'd never have thought of otherwise.
Using this white fish list as a guide, you can embark on a journey through the different types of white fish and become a true seafood lover (and impress your family and friends)!
This summery fish dish can be made with a few different types of white fish. It works particularly well with cod and haddock, but any white meat fish will do.
Just so long as you like it, and it doesn't have any overpowering flavors, then it is perfect for this recipe.
Lemon and seafood is a time-tested favorite, and it is one of the reasons that this dish is so delightful, tasty and summery.
The fish is flavored with lemon, garlic, parsley, oregano, basil, pepper, and salt, and the butter helps to keep the whole recipe lovely and moist whilst locking in those essential flavors.
If you want something with a bit more of a kick, why not add in a tiny bit of ginger to pair with that lemon?
Mediterranean cuisine is packed full of flavor and it is also packed full of fish. This dish has the best of both worlds with a delightfully fishy base and incredible herby veggie flavors on top.
It's super simple to make, and is ready in less than half an hour – so you won't have to wait a long time to have a meal that you know you'll enjoy!
To make this Mediterranean taste extravaganza, you will need white fish (try halibut for this recipe), salt and pepper, extra virgin olive oil, lemon juice, cherry tomatoes, pitted olives, red onions, garlic cloves, thyme and oregano.
With a bit of a kick and a whole load of flavor, this baked cod will have you wishing you had been cooking white fish for years.
It's incredibly moist, delectably flavorful and, the best part – it's so easy to make.
Baked white fish recipes can sometimes feel a little boring, but whilst this baked cod is not any harder than your average recipe, it has something special that elevates it a little bit more.
To make it, all you need is fresh or frozen cod, lemon juice, olive oil and cayenne pepper. Pair it with some roasted veg, new potatoes or even rice for a filling, healthy and easy meal.
This recipe is the king of the easy white fish recipes. It's simple, and yet full of flavor, and will warm you to your core. It's perfect for a busy winter or autumn night when you want something soothing and homely, but that isn't bland and dull.
Follow the recipe, and in less than half an hour you'll have a dish that you'll want to make time and time again.
Whilst the recipe is based around white meat fish, you can add in other seafood for more flavor and more extravagance; try adding in shrimp or scallops to make the recipe a touch more exciting!
Chowders are a great choice if you're looking to make an easy, nutritious and tasty meal. And this chowder recipe is no exception. It is full of firm white fish, soft potatoes, flavorful clam juice and cream, making it delightfully tasty and smooth
Many people think that chowder is a hard thing to make, but with simply some extra virgin olive oil, butter, onions, white wine, potatoes, clam juice, a bay leaf, thyme, salt, pepper, paprika, cayenne, fish and cream
– you can make a meal that will keep everybody happy.
There's nothing worse than craving something you've had in restaurants and not being able to make it at home.
Too often, people feel that way with delicious fish dishes. But that is often not the case – for example, this lemon butter fish is incredibly easy to make at home, and will taste just like the ones you can get at your favorite seafood restaurant.
Once made, it is served best with broad beans and potatoes or rice to make a healthy, flavorful meal that allows you to truly focus on the flavors of the fish itself.
What could possibly be better than marinated white fish meat with delicious avocado, herbs, vegetables and a splash of citrus juice?
It is an incredible meal and one which definitely belongs on your list of easy white fish recipes.
This dish is incredibly summery and light, and it works perfectly for a summer party or BBQ, or as a starter or lunch on a hot day.
The flavors were just meant to be enjoyed whilst enjoying the warm sun and good company.
Looking for some easy frozen white fish recipes? Then this one is for you.
This dish takes such minimal effort that it is perfect for busy parents, new cooks or anyone who just doesn't fancy putting in lots of effort, but wants to enjoy a flavorful dish.
Leaving the fish in the pan with the butter, curry and onion gives your frozen white fish a great taste whilst keeping it perfectly moist and flaky.
Adding the rice and peas to the mix on the hob also helps the flavor to spread across the whole dish, making it perfectly tasty all the way through.
Sometimes you just want some moist, tasty fried fish. You can't go wrong with it, really. It is up there as one of the best white fish foods, for sure, and this recipe makes it super simple whilst keeping all of the brilliance of a properly fried fish filet.
Pair these fried chunks of fish with some fries, or new potatoes, or just enjoy them with some sauce or lemon juice.
The best white fish to use for this recipe has to be haddock or cod, but other white fish work too!
Fancy a truly Southern-inspired meal? This fried catfish is exactly that. It is a simple and tasty dish that goes well with fries or a carb of your choice but works equally as well with a simple coleslaw and some lemon.
This catfish recipe uses a cornmeal crust to make sure that your catfish stays crispy, not soggy, and to provide that perfect breaded crust.
Make sure when frying the catfish that you do so in very hot oil (or lard). The oil should be at least 350 degrees Fahrenheit to make sure that you don't end up with a soggy catfish.
There's something about citrus and fish that just make for a truly incredible meal, and these lemon white fish filets prove that.
This dish is so versatile, it can go with a whole range of side dishes, and you can make it using basically any white fish, whether you fancy cod, sole, haddock, hake or cod!
All you need to make this tasty lemon fish dish is some olive oil, salt and pepper, and lemon and then you're good to go!
This is one of the best oven-baked fish recipes out there; it is easy, tasty, and doesn't involve a huge amount of ingredients! Using fresh fish works best for this, but frozen white fish will do too.
Likewise, the recipe calls for flounder filets, but if you're not a flounder fan, cod or haddock would work too.
To coat your fish filet before baking, you will need lemon juice, butter and onion, and then salt and black pepper to taste.
You can of course add in some more exciting spices should you want to, but be careful not to overpower the fish.
Whilst not the quickest white fish recipe, this white fish amandine is definitely one that you will make again and again. It is so bursting with flavor that you'll just want to keep trying it!
The pollock (or other white fish of your choosing) pairs amazingly with the almonds, and the other flavors in the dish bring it together perfectly.
Pair your amandine with some broad beans and a small portion of brown rice for a full, very filling, tasty fish meal.
This is a very typical Jewish dish, made popular by Askenazi Jewish people. It is incredibly easy to make and is full of flavor.
The dish consists of white fish, mayonnaise, sour cream, celery, dill chives, salt and pepper and of course, lemon juice. It can be made gluten-free fairly easily by swapping out some of the ingredients and can be paired with a whole range of sides.
It is perhaps best enjoyed stuffed in a tomato or pepper, on top of a cracker, or even in a bagel or roll.
However you serve it, white fish salad is delightfully tasty and creamy, and is definitely a white fish recipe deserving of your time!
Tacos are incredible. There is no getting around that. But for those who aren't meat eaters, or anyone who wants a bit of a change, fish tacos take the typical Mexican dish to the next level.
They're incredibly tasty, relatively simple to make, and are the perfect finger food for your next Taco Tuesday!
Tilapia is a great white fish to use for this recipe, but if you wanted to you could use any white fish, or even something fancier like shrimps.
All of them will absorb the spices and flavors of your tacos and make for a great meal.
Everyone loves a good bit of garlic, and that's one of the things that makes this recipe so perfect.
It is a great mix of moist fish, tasty garlic butter and an incredibly easy recipe.
This fish recipe simply needs salmon, broccoli, garlic, butter, brown sugar, oregano, thyme and parsley and it takes 15 minutes in the oven. Easy!
You can swap butter out for olive oil for a healthier version of this recipe, and if you're not a fan of broccoli any green vegetable will suffice.
Flounder is a common white fish, and this baked lemon garlic and butter flounder is an incredibly tasty way to prepare it.
It is a quick dinner, ready in less than half an hour, and produces incredibly moist fish that is absolutely bursting with all the right flavors.
Pair your baked flounder with some green veggies – asparagus, broccoli or broad beans work exceptionally well – and a sprinkle of lemon juice.
You'll find that the fish just falls apart under your fork, and fills your mouth with an incredible array of tastes.
Often served as a course at Chinese events, this steamed fish is delicious, simple, and one of those meals that are guaranteed to impress people at dinner parties.
The best fish to use for this recipe are non-oily white fish like flounder, haddock or cod.
Alongside your fish, you will need scallions, ginger, cilantro, light soy sauce, salt, sugar, hot water and some vegetable oil.
A steaming set-up will also help, although there are ways to make your own makeshift set-up.
Love spice and garlic? Then this oven-baked white fish recipe will be your new go-to seafood.
It is juicy and buttery and full of cajun flavors, and it is also incredibly easy to make. Simply coat cook, and serve.
To coat your cod, you will need garlic, butter, olive oil, and cajun seasoning. You can pair your fish with mashed potatoes, asparagus, broccoli, rice or even a side salad.
Want something relatively easy to make that will warm you through and make you feel at home? This fish pie recipe is exactly that.
It is creamy, fishy, tasty and topped with smooth mashed potato. You can cook the pies in individual dishes or as a large pie to split – either way will bring you delicious food!
To make the pie, you will need potatoes, milk, butter, flour, green onions, fish pie mix, Dijon or English mustard, chives, sweetcorn, petit pois and cheddar.
Cod is definitely one of the best white fish out there. It is so versatile and tasty and stays lovely and moist when baked – like in this recipe.
If you're looking for a baked white fish recipe that isn't dull or too hard, this baked stuffed cod is perfect.
It is simply a baked cod dish with a topping of fresh breadcrumbs, garlic and parsley.
This dish is paired perfectly with some green vegetables or even new potatoes with a small bit of butter on top.
Grilled fish can be a hit-or-miss item. Sometimes, grilling fish can make the fish dry, and it loses a lot of its taste.
But with this recipe, you can grill your fish and make it nice and flaky whilst still keeping all of the flavors that you buy fish for!
The key to this recipe is using lots of oil on both sides of the fish to keep it nice and moist – it also helps the fish to soak up all of the flavors of the marinade!
This baked breaded fish is somehow elevated way beyond your normal baked fish. It is perfect, especially when served with crispy french fries and mayo, tartar sauce or ketchup.
The fish and fries go so well together since they're both crispy on the outside, yet the fish has a moist and flaky inside that just melts on your tongue.
You could pair this with brown rice or just some vegetables if you wanted to be a bit healthier – regardless of the side dish, this will make your meal delightful.
Are you a salmon lover? This easy salmon tray bake will have you jumping for joy.
It takes only 35 minutes and is packed full of flavors and veggies that will have you ecstatic and making it again and again and again.
All you need for this traybake is salmon, baby potatoes, double cream, olive oil, leeks, garlic, capers, chives, and whatever you plan to serve it with.
It is perfectly filling and tasty on its own, but you can also pair it with some broad beans, a salad, or some fresh bread to soak up the creamy sauce.
Love fish, but hate the smell? You're not alone. That's why this foiled fish recipe is so good!
It uses any white fish – although trout works best – and keeps the fish wrapped up whilst it's cooking with lemon slices and jalapenos to flavor the meat.
Once cooked, the fish is incredibly moist and flaky and would work best with some rice, roasted vegetables or even in a salad.
To make the dish, you will need your fish of choice, olive oil, garlic salt, black pepper, foil, jalapenos, and a lemon.
If you've not got the time to stand and work on the hob, then this lemon butter baked fish recipe might be best for your white fish cooking.
The dish works with cod and hakes the best, as their flakiness allows the flavors to truly absorb into the white fish meat. But, if you prefer another white fish, those will work too.
To make the lemon butter, you will need butter, lemon, garlic and herbs. Once made and cooked, serve the fish with asparagus and you're good to go!
A good fried rice dish can be unbeatable. This salmon fried rice is delightful, super easy to make and is a great alternative to getting a takeaway!
You can cook this recipe from scratch with fresh ingredients, or choose to use leftover rice, salmon and scallions from the night before.
To make the dish, you will need scallions, large eggs, oil, short-grain rice, sesame oil, kosher salt, soy sauce, white pepper powder and black pepper, as well as your salmon.
Once you have your ingredients, the dish will take less than half an hour to cook, giving you a quick, tasty white fish meal.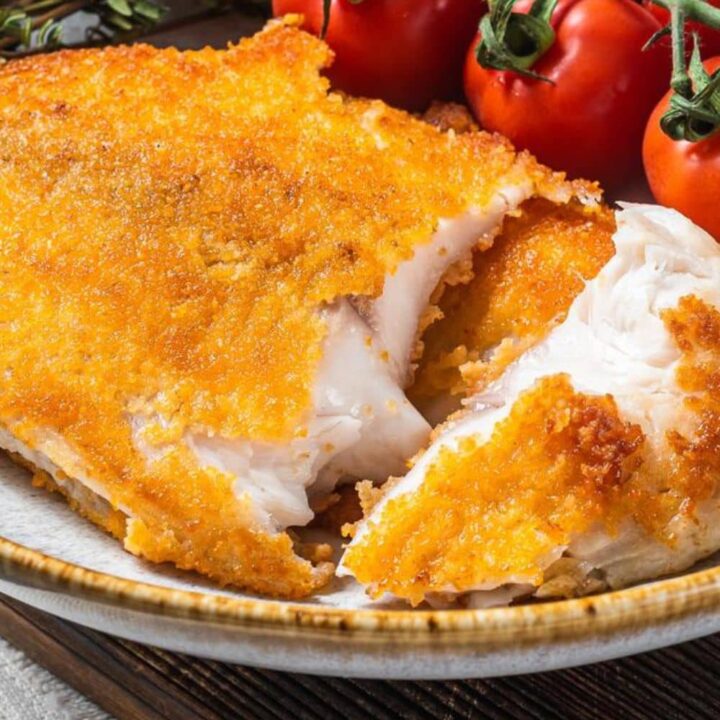 27 Best White Fish Recipes
Ingredients
2 tbsps butter
2 small garlic cloves, minced
4 fish fillets (about 6 oz each)
1/4 c thinly sliced green onions
Lemon wedges
Instructions
First, melt your butter in a skillet over medium heat. As soon as it is melted, add in the garlic and saute for 1 minute. After a minute, the garlic should start to become fragrant. At this point, add in your fish over the garlic.
Cover your skillet and cook the fish and garlic over low heat for approximately 3 minutes. After 3 minutes, turn the fish and sprinkle the skillet with the thin green onions before covering again. Cook for another 2 to 3 minutes, or until the fish is tender enough that it flakes easily.
At which point, squeeze lemon over the fish and remove it from the skillet. Serve immediately with baby potatoes, mash or green vegetables like broad beans.