Who doesn't love a good cheesy dish? It adds comfort, richness, texture and most importantly deliciousness!
You won't regret adding Boursin cheese recipes to your home cookbook. Cheese, flavor, and elevation are what you get when you add Boursin cheese to your dishes. Recipes with Boursin cheese are delightfully enhanced with herbal flavors and richness.
You can make everything from mashed potatoes to stuffed chicken to casserole, and if you don't have Boursin cheese on hand, you can make it yourself!
Allot a space on your refrigerator shelf for Boursin cheese because these twenty recipes will have you busy.
Get ready to have pasta that is so deliciously cheesy, that you'll have to take a food nap afterward. Pasta and cheese always go together and this blend of freshly cooked pasta and Boursin cheese, delectably mingled with tomatoes, garlic, spices, and parmesan cheese is everything!
You can give a more rustic warmth with sun-dried tomatoes and enhance the cheesiness with a mozzarella and ricotta cheese blend.
If you have more of a sweet tooth than heat tolerance, you can substitute red pepper flakes for white pepper.
Chicken is always quick and easy to pull together for dinner and this Boursin Chicken you can whip up in no time for a weekday dinner.
This recipe conveniently calls for ingredients that are usually on hand to combine with Boursin to make a yummy cheesy and creamy herb sauce to cover halved chicken breasts.
When cooking the white meat of chicken, timing is imperative to avoid overcooking and drying out.
You always want to be careful of the timing of the sauce, so it doesn't split. This main will do well with oven-roasted vegetables and sour cream and onion mashed potatoes.
This homemade Boursin cheese recipe gives you a delicious cheese that you can have any time because you're the one behind it.
While you can add Boursin cheese to pasta dishes and other mains, it still works well as a stand-alone for a dip or spread. You can make it the centre of a party platter or the accent of a charcuterie board.
The best part about making your own Boursin cheese by hand is that you can control the amounts of herbs used.
Maybe you want more basil and less dill? It's entirely up to you!
Pull your measuring spoons out and get ready to start mixing. Making your own homemade Boursin will mix up eleven ingredients into a richly spiced and creamy cheese.
This vegetarian and gluten-free recipe is more economical with the ingredients it calls for. In under ten minutes, you can have a delicious cheese to use with appetizers and in dinner mains.
Most of these herbs are commonly found in home pantries, however, dill may be one of those that are not commonly on hand.
If you need an alternative, you try tarragon or parsley.
Are you looking for a way to jazz up your mashed potatoes? It's always interesting and fun adding a new thing to a staple dish.
You get an exciting twist on a favorite, and Boursin cheese adds a delightful herbal zing to your mashed potatoes. It creates a scrumptious side that you'll go back to fill your plate with.
This recipe calls for baby potatoes, but you can use regular white potatoes if you have them on hand and add a bit of milk or half-and-half to make it rich and creamy.
Are you ready for some holiday fun-sharing? The holiday time usually means lots of parties, events, and socials, so you'll need food that is as convenient as it is delicious to satisfy the masses.
The Pull-Apart Crescent Christmas Tree is perfect for holiday gatherings and get-togethers, offering a filling appetizer to start off your events. It can feed many mouths and is relatively quick and easy to make.
Most time is spent in the oven. Make as is or throw in a twist by including bits of cooked meat or veggies, or adding a complimenting dip.
It's healthy if there's spinach in it, right? This yummy Creamy Boursin Spinach will make you forget whatever diet you are on. Creamy and cheesy it is a quick and easy sauce that you put together.
Adding parmesan to taste just bumps the flavor over the edge. Some can be especially keen on the color of their sauce.
If you do not want to see the black grounds from freshly ground black pepper, you can use white pepper instead for a beautifully colored sauce.
How do you like your steaks? With a Boursin and Merlot Sauce, please. Cheese and wine are always an excellent pair and topping off a steak, is the chef's kiss.
Red wine is great for bringing out the flavor of the steak and the herbs and spices of the Boursin cheese complement well.
You can always swap out the New York steaks for your favorite cut of steak. Want to enhance the spices? Add some garlic and shallots.
If you aren't concerned about the additional fat content, keep the steak drippings for the sauce.
Pull out the plates and silverware for a lovely stuffed chicken main. This Stuffed Herbed Chicken with Boursin Cheese gives you juicy the juicy white meat of the chicken rolled with herbed Boursin cheese and basil.
It is coated with Parmesan breadcrumbs for a delicious crunch. For extra crispiness try using ground brown rice. If you're wondering if you can substitute the walnuts, the answer is, yes.
You can substitute the walnuts with other nuts like almonds, Brazil nuts, hazelnuts, or pecans. For a softer nut, you can use cashews or pistachios.
In less than 30 minutes, get ready to enjoy comfort food that makes for a healthy alternative to traditional mashed potatoes. The Best Cauliflower Mashed Potatoes is simple, healthy, and vegetarian-friendly.
It is a low-carb side that is also a bonus! When whipped together, these cauliflower mashed potatoes are light, fluffy, and delicious. The Boursin cheese adds an awesome herbal flavor.
You can make these mashed potatoes creamy by adding cream or hemp milk. Add this to a lemon and herbal chicken paired with white wine for a delicious evening.
This might be the simplest Boursin Stuffed Mushrooms recipe. A savory bite that is healthy and made to serve many. You will only need three ingredients, mushrooms, Boursin cheese and smoked paprika.
It can all be prepared within a half hour. So, it's great if you need last-minute hors d'oeuvres or appetizers. Maras pepper flakes are a great alternative to smoked paprika.
It is a popular Middle Eastern spice that has a perfect level of spiciness and sweetness that will work to enhance the flavors of the stuffed mushrooms.
An elegant main that is simple but looks beautiful plated. The mushroom sauce might be the king of sauces.
The classic mushroom sauce is elevated with the addition of Boursin. This is a creamy, garlic mushroom sauce that you might want to drown in.
Boneless chicken breasts are easy to pan cook, but you can pour this sauce over oven-roasted chicken legs and thighs, as well.
Mushrooms might be the star of the sauce, but the shallots are the secret weapon, bringing out a unique taste enhanced by white wine. You want to keep this one.
Cheese, crackers, and wines. For an afternoon snack, garden picnic, or Sunday tea, this Garlic Herb Cheese is the thing you need.
Best of all you can take it beyond a snack and appetizer to a key main dish ingredient, adding it to pasta dishes, mashed potatoes and even sauces.
You can mix all the ingredients together in five minutes. It is vegetarian and gluten-free.
With this cheese, you will never lose, and it will soon have a designated spot on your refrigerator shelf.
Among recipes using Boursin cheese, this might be one of the simplest. Here is your next weekday recipe. You can have dinner ready for your family for a half hour.
This Chicken with Boursin Cheese includes baby portobello mushrooms, peas, and tomatoes. The sauce is made with chicken broth, but you can use vegetable broth or a bouillon mixture.
Check out the homemade Boursin cheeses above if you don't have Boursin cheese on hand. You don't have to stick to just fettucine.
Serve over your favorite pasta with a side salad.
Hang on to your oven mitts for a good old-fashioned casserole. This Quick and Easy Keto Chicken Broccoli Casserole is too delicious to believe to be healthy.
It's one of those recipes with Boursin cheese made rich, savory, and cheesy.
Using a few common kitchen ingredients, you can pull this casserole together in forty minutes. It is extra cheesy with the inclusion of shredded Italian cheese blend and grated Parmesan cheese.
After using the broccoli florets, you may want to toss the stalks, but you can cut them into squares and include those too!
To upgrade the healthy level of this comfort dish use ground brown rice.
As one of the best recipes with Boursin cheese, it may turn into a new nightly favorite.
Because it tastes absolutely delicious, you may want to be careful if you're counting fat or calories.
This recipe does not skirt around or skimp on those rich ingredients like heavy cream for an incredibly rich taste.
And it calls for a pint of it! Of course, if you want to make this recipe dairy-free try substituting the heavy cream for coconut or cashew cream.
The cheeseburger gets a facelift with sweet caramelized creamy Boursin cheese. This is one of those great Boursin cheese recipe ideas for when you have leftover Boursin cheese and it's not quite enough for a main, but the perfect amount for a spread.
Your burger will stand out and become more savory with a layer of Boursin cheese that is warmed by a seared burger underneath and caramelized onions on top.
If you want to make this vegetarian-friendly, you can grill veggie or black bean burgers instead of beef.
Feel like you're eating velvet with these luxurious Boursin Cheese Scalloped Potatoes. It's a must for your book of Boursin recipes that are vegetarian and gluten-free.
It's luxurious, buttery, and creamy. The most delicious side! Packed with a taste for a rush of rich garlic-herb flavor, these potatoes will go well with any dinner.
Add it to a side of sauteed squash and zucchini and main of stuffed bell peppers or ratatouille.
Make this side dairy-free by swapping out the heavy cream for alternatives like cashew, hemp, or almond milk.
Here is a Boursin cheese recipe with tomatoes you'll want to make over and over again.
A delicious pizza upgraded by the herbal flavor of Boursin cheese. With a yummy basil Pomodoro pesto sauce sprinkled with mozzarella on top, this pizza will have you melting.
Paint melted garlic butter on the dough for a delectable herbal crust. The sun-dried tomatoes really enhance that warm rustic Mediterranean feel of the pizza.
If you are up for putting a Margherita or flatbread look, add goat cheese on top instead of Parmesan.
Mac and cheese is a star among comfort foods and made even better with Boursin cheese. This macaroni and cheese is extra special. Cheesy, creamy, and tasty, the Boursin cheese adds a touch of herbal tang.
The secret weapon might just be the breadcrumbs that add a crunchy texture to this rich and creamy macaroni and cheese. Bump up the herbal flavor by adding Italian seasoning.
Macaroni is usually made with elbow macaroni pasta, but if you're jazzing up your macaroni and cheese, why not push the scope with different pasta shapes like seashells.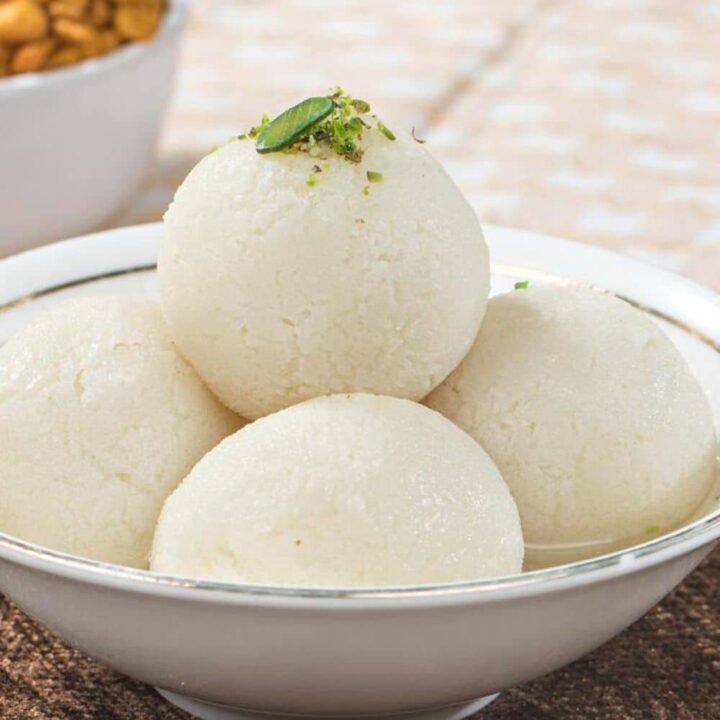 20 Best Boursin Cheese Recipes
Ingredients
2 tbsps butter, melted
2 lbs fresh cod fillets
1 (4 oz) package Boursin cheese with herbs
1 (14.5 oz) can diced tomatoes with garlic
salt and ground black pepper to taste
2 tbsps shredded Parmesan cheese
Instructions
Set your oven to 400 F and prepare a baking dish by oiling the bottom with light olive oil or vegetable shortening.
Season your cod fillets with Italian seasoning, pepper, and garlic salt. Cover fillets evenly with Boursin cheese. Pour tomato sauce into the dish and spoon over fillets.
Put in oven and bake for 13 minutes uncovered. Take out and spoon melted butter over and sprinkle grated Parmesan cheese.
Place back in the oven and bake for 12 minutes or until cheese has melted and browned a little bit.