What Is Bariatric Surgery?
Bariatric surgery is a surgery for weight loss that is considered when diet and exercise have proven to be ineffective for helping extremely obese individuals lose weight.
It is a major surgery that alters the way an individual's stomach and small intestine handles food. Bariatric surgery will cause a combination of both a:
Reduction in the amount of food that is comfortable to eat
Reduction in the absorption of the number of calories
This means that individuals will not be able to eat as much, as their stomachs are smaller, and that the food eaten will no longer travel through all parts of the stomach and small intestine. Weight loss occurs because fewer calories are consumed and absorbed into the body.
Weight Loss Tips
The following tips can help with any weight loss program, including bariatric surgery.
Do not overeat, stop eating as soon as you feel full
Eat more frequent smaller meals throughout the day
Exercise portion control
Eat food high in protein
Ensure that you stay hydrated
Limit high-carbohydrate foods – high in saturated fats – high in sugar.
Bariatric Diet Recipes
As part of the lifestyle changes needed following bariatric surgery, individuals will need to make changes towards a healthy lifestyle, especially in regard to food and diet.
This usually means choosing more nutritionally dense food and eating smaller portions. While this can be overwhelming, it is critical for maintaining long-term success.
To help make this process a bit easier, a collection of 18 of the best bariatric diet recipes are listed below.
Who can resist muffins, especially ones full of meat? This is one of those bariatric diet recipes that brings together your favorite flavors of meatloaf in easy-to-control portion servings.
Ground turkey and whole wheat breadcrumbs are used, making this a great choice for anyone looking for a healthier version of traditional meatloaf.
Tip: Do not be afraid to experiment with different flavors of BBQ sauce.
In a time crunch and need to get dinner on the table fast? With some high protein recipes, bariatric patients can do just that and still stick to their diet.
This is one of them! It is low in carbs and calories but full of flavor. These bowls can also be customized to suit varying tastes and diets.
Cheese can be added to the mix, the cauliflower swapped out for rice or beans, or it can even be made into a salad.
Who says you can't enjoy bacon and cheese while preparing gastric bypass recipes? These easy breakfast burritos allow you to do just that!
They are low in carbs and high in protein and come in perfect portion-controlled sizes.
This recipe can be used as a base and any of your favorite toppings can be added. It is freezer-friendly, so make a double batch to ensure you always have something healthy to grab in the morning.
Tip: To keep the carb count down on this, make sure that you are using low-carb tortillas.
Looking for weight loss surgery recipes that still allow you to enjoy your favorite Mexican dishes?
You can, with this easy recipe. It gives traditional enchiladas a keto-friendly makeover.
The secret is replacing the tortillas with cauliflower rice. The result is a delicious tasting, low-carb meal that can be ready in under 30 minutes.
Can enchiladas still be enjoyed while preparing bariatric diet recipes? Absolutely! This recipe lets you do just that by using low-carb tortillas.
Simply cook the chicken and veggies, place them in the tortillas, top them with cheese and sauce, and put them in the oven to bake. In no time, you will have a dish full of Mexican flavor.
Serve this alongside a simple salad or cauliflower rice for a complete meal.
This is one of those high protein recipes bariatric patients will savor, as will the rest of the family.
The best part? It comes together in under 20 minutes, using basic pantry staples. Season the salmon, seal it in a foil packet and bake it for 10-15 minutes.
In the time it takes you to prepare a salad to go along with it, the salmon will be done and a restaurant-quality dinner on the table.
Need a refreshing summer treat that you don't feel guilty about? With these healthy strawberry and lemon popsicles that meet all the requirements for gastric bypass recipes, you can still indulge in your favorite summer treat.
Blend together lemon juice, water, sugar, and strawberries, place the mixture in popsicle molds, and put them in the freezer.
The hardest part of this recipe is waiting for the popsicles to freeze!
Tip: Swap out the strawberries for whatever fruit is in season.
Searching for high protein recipes bariatric patients that are vegetarians can enjoy?
This simple dish is just what you are looking for! Lentils, chickpeas, and beans are the star of this soup that is full of protein and will keep you feeling full for hours.
Tip: If you like your soup on the spicier side, try adding some chili powder for a hit of heat.
Who doesn't love a healthy one-pan meal that is low in carbs? This is one of those weight loss surgery recipes that checks off all the boxes!
This easy cauliflower rice dish is full of flavor, requires only six ingredients, and can be prepared in under 20 minutes.
It is filling enough to serve as a main meal and goes great with a salad or veggies.
Have you heard of cloud bread yet? It is the bread that has no carbs, making it one of the best choices for any weight loss surgery recipes that require bread. Only four basic ingredients are needed to make cloud bread and the process is fairly simple.
Tip: Make sure to take the time to beat the egg whites until they are completely stiff, as that is key to making the bread fluffy and soft.
Are you looking for a way to incorporate a wider variety of veggies into your menu planning for bariatric diet recipes?
This spaghetti squash recipe is a delicious and healthy choice, especially in the fall when the squash is in season.
By using spaghetti squash, it puts a low-carb spin on traditional potatoes au gratin. This recipe is easy to make and will make the perfect side dish for any meal.
How can you go wrong with chili? Especially if it requires little prep, tastes delicious, and is healthy for you!
With this recipe all you have to do is prep a few veggies, combine them with chicken, seasonings, and a bit of broth and water.
Let them cook and do their thing and then using an immersion blender, blend the soup to your preferred consistency.
While the original version of this recipe uses an InstaPot, it could also be prepared as one of those bariatric slow cooker recipes.
Wondering if it possible to make a creamy soup, without using any dairy? With these bariatric diet recipes, you can!
The secret is using sweet potatoes in place of the dairy. Simply cook onions, carrots, and celery until tender, add in some bell peppers, sweet potatoes, and broth, and let simmer until everything is tender.
Once the soup has cooled a bit, use an immersion blender to blend the soup to your desired consistency.
The final result is a vibrant colored creamy soup, that packs a powerful nutritional punch.
In search of a healthy alternative to a traditional BLT? This is one of those gastric bypass recipes that puts a healthy twist on an old favorite.
All you have to do is cook your bacon and chicken and then mix them together with mayonnaise, green onions, pepper, and cherry tomatoes. Serve this keto-friendly salad in lettuce cups or just on its own.
Tip: To save time and make this recipe even easier, use a rotisserie chicken from the grocery store.
Fudgy gooey brownies that are healthy and full of protein? Yes, please! Not many weight loss surgery recipes will satisfy your sweet tooth, like this one for keto brownies does.
The secret ingredient that makes this magic possible is protein powder. As an added bonus, this recipe is for a single serving which helps to keep your portion control in check.
Tip: To make your brownies even more fudgy and moist, cook them for slightly less time than listed.
Need a sure-fire dish to impress any crowd? With this recipe, ground beef, cheese, and bacon are layered over a cauliflower crust and topped with sauce to create a delicious casserole that would rival any hamburger.
This is one of those bariatric diet recipes that will become a family favorite and might even replace a traditional hamburger.
Looking for gastric by-pass recipes that can be prepped ahead of time and are pre-portioned?? Stop searching, these easy mini meatloaves are a perfect idea.
They have a shortlist of ingredients, come together quickly, and are keto-friendly.
Do yourself a favor and make a double batch of these, serve some immediate and keep the rest in the freezer.
Love pizza but not all the calories and carbs that come along with it?
This is one of those weight loss surgery ideas that let you indulge in the taste of pizza, without the guilt.
Sausages, mushrooms, green peppers, and cauliflower are mixed together and layered with cheese and sauce to make a pizza-like casserole that will win over even the pickiest eaters.
Tip: Customize this and try adding in any of your favorite pizza toppings.
CHECK OUT THESE AWESOME, Liquid Diet Post-Surgery Recipes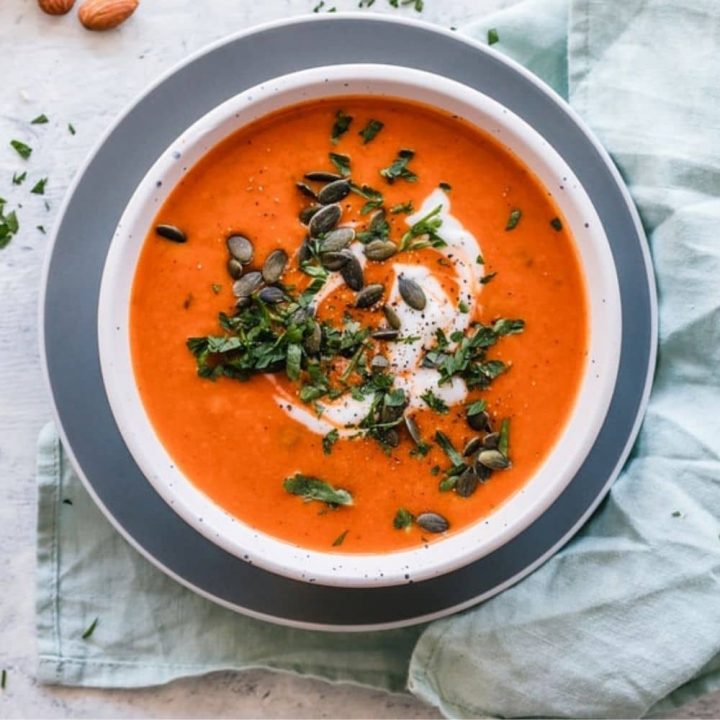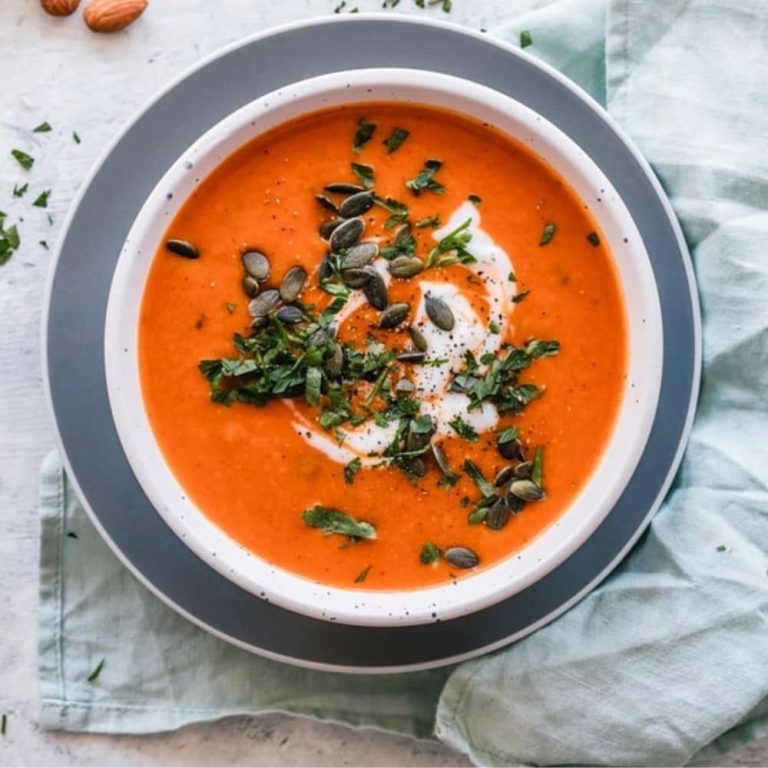 18 of the Best Bariatric Diet Recipes
Instructions
Choose your favorite diet dish!
Prepare ingredients according to the recipe.
Be ready in 30 minutes or less!