Noom is a new approach to weight loss that focuses on educating individuals on what it means to eat healthy and maintain a healthy lifestyle.
Through this education, individuals are empowered with sustainable ideas for weight loss.
The aim is to provide individuals with the tools needed for a long-term shift in behavior towards healthier choices. While no foods are restricted, eating more nutrient-dense foods is encouraged.
This is made easy by categorizing food into color groups based on their nutritional value. The categories are:
Green: Low in calories and are mostly whole grains, fruits, and vegetables.
Yellow: Moderate in calories, nutrition-dense food that should be consumed in moderation, such as beans, yogurt, low-fat cheeses, and low-fat meat
Red: High in calories such as nuts, red meat, alcohol, and chocolate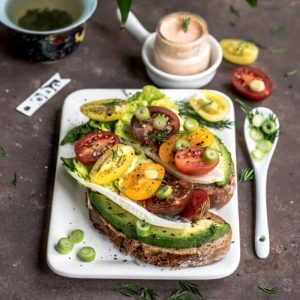 Noom educates its users to prioritize green and yellow foods which will leave them feeling full for longer and occasionally have food from the red group.
The noom diet is run through an app you download to your smartphone. On it, you will be given a personalized weight loss plan based on your current weight, weight loss goals, and activity level.
You will also log the food you eat on the app. Soon after joining, you will be assigned a coach and support group to help with your weight loss.
Workout plans, articles with ideas for weight loss and healthy lifestyles, and noom diet recipes can also be found on the app.
While there is a free trial period that allows you to test out noom, there is a monthly cost for continued access.
The following list is a collection of noom diet recipes that will allow you to sample various types of noom meals.
This fun cross between a salad and rice bowl is a satisfying green meal under the noom meals' classification system.
Have picky eaters in your crowd? This recipe provides a great base to start with and then can be personalized with all types of add-ins.
Different proteins can be tried instead of the shrimp, and they could even be made vegetarian by swapping out the shrimp for chickpeas.
Pretty much any vegetable and dressing you have on hand would work well in this recipe. How the dish turns out is really up to you!
With this noom breakfast recipe, you can have a meal on the table in the time it takes you to poach an egg.
This yellow zoom meal keeps things low in carbs and puts a unique spin on the current craze of avocado egg toast, with the added bonus of asparagus.
Nervous about poaching an egg? Try adding a little vinegar to your water to help keep the egg intact while poaching, you can also crack your egg into a small bowl and then slide the egg from that into the water.
Know someone who loves blueberries? This is the muffin recipe for you.
Muffins are always a hit because they are easy and quick to bake, have a yummy flavor, and can double as a breakfast or snack.
These muffins are low in calories, healthy and you know exactly what is in them.
The use of dates and Greek yogurt allows these muffins to be sugar-free and high in protein.
This is a noom breakfast recipe that your whole family will love.
Looking to kick things up a notch? You can with this low-calorie noom chicken recipe.
It is a spicy chicken tortilla soup that you can control the heat level on, through your choice of spices, peppers, and tomatoes.
The addition of pureed cannelloni beans allows the soup to be creamy and rich without the calories that come with real cream.
You will want to make a double batch of this and put some in the freezer for a later meal.
This noom dinner recipe has 6 ingredients, uses one pan, and comes together in less than 10 minutes.
What could possibly be better than that? The shrimp are cooked in a simple honey garlic glaze that is so good, you will be licking it off the pan.
Serve this alongside a plate of rice and you will have a low-calorie meal, that has your family coming back for seconds.
Fajitas are delicious, easy to make, and are a classic Mexican meal.
This simple noom chicken recipe, is a one-pan, low-carb meal that takes less than 30 minutes from start to finish.
Is there a better choice for a busy weeknight? Once the filling is made, it can be enjoyed in a variety of ways to accommodate your dietary needs.
The filling goes well in tortillas, over rice, or even in lettuce wraps.
Fajitas taste great on their own but can be made even better with customized toppings. Cheese, avocados, sour cream (or Greek yogurt), and salsa are just a few ideas.
Who doesn't love a bowl of warm comforting soup? There are many noom diet recipes out there, but the deep earthy flavors of this soup make it one of the best.
The flavor of the herbs and onion are subtle enough, to allow the natural flavor of the mushrooms to shine.
The wild rice will keep you feeling full, while still being low in calories.
This soup is made with ingredients you most likely have on hand and will make your house smell amazing while it is cooking. Serve it on its own or pair it with a salad.
With corn and tomatoes, the flavors of summer are brought together in this noom soup recipe.
The potatoes and milk give a rich and creamy texture but keep it light, low calorie, and noom friendly.
In fact, this recipe is almost a 100% green zoom meal. Grill up some chicken to serve with this and you have the perfect meal.
On the hunt for simple Indian dishes that are great ideas for weight loss?
Your search is over with this noom diet recipe that is almost 100% green and low in calories.
The best part is that you control the spice level so you can make it as mild or spicy as you want.
These authentic baked falafel bowls may be one of the best ideas for weight loss.
They are healthy, easy to make, and the bowls can be customized to use what ingredients you like and have on hand.
Have a family with food preferences all over the menu? This is a great dish to serve family-style, with all the bowl options separate.
This will allow even the pickiest eaters to tailor their bowls to their liking.
The falafels can be prepared in large batches, frozen, and easily pulled out when needed.
This Mediterranean-inspired salad is high protein and packed full of flavors.
Quinoa, tomatoes, cucumbers, kalamata olives, red onions, lemons, and feta cheese are combined to make one of the best noom diet recipes around.
This is an easy dish that will please any crowd. Do you like a bit of crunch with your meal? Try adding some roasted chickpeas to the salad.
Be sure to make extras of this, as the flavors will intensify over time and the leftovers will be amazing!
Who can resist a good pasta salad? They are easy, delicious, and always a hit at any summer barbecue.
With its Mediterranean flavors, the star of this dish is the lemon-herb vinaigrette.
To make this a complete noom meal, and keep it low in calories, mix some chicken into the salad.
A pro tip for this salad is to make it ahead of time, giving the flavors time to marinate.
This is one of those noom diet recipes that could not be easier to make.
Simply throw all the ingredients, except the pesto and salt, into your crockpot and let it do its thing. In 8 hours, your house will smell amazing, and dinner will be ready.
The addition of the pesto at the end brightens the flavors up and the result is a restaurant-quality soup.
Another great perk of this soup is that you can tailor its texture to your palate. Prefer a chunky soup?
Then leave it as it. If you prefer something smoother, blend it with your immersion blender.
Need a quick idea for lunch or even just a snack? These roll-ups are the perfect noom recipe for you!
They put a noom friendly twist on the traditional grilled cheese. Use a low-carb tortilla, to keep the carb count down.
Try swapping out the sour cream with Greek yogurt to increase protein in the sauce.
Even the pickiest eater will not be able to resist them!
Have you ever tried fresh homemade hummus? If you haven't, you are missing out.
It is rich and creamy and a great low-carb choice.
This noom diet recipe provides you with all the tips and tricks to make it like a pro.
Still, searching for easy noom chicken recipes that are full of flavor?
This Mediterranean one-pan meal fits the bill and can be ready in under 30 minutes.
It is low in both calories and carbs, yet still deliciously high in flavor. The end result is a tender piece of chicken that pairs well with a salad.
Love lasagna, but not all the calories that come along with it?
The is one of those noom dinner recipes that lets you have the best of both worlds.
Whole-wheat pasta and low calories cheese are combined to make a drool-worthy healthy version of lasagna that you can feel good about eating.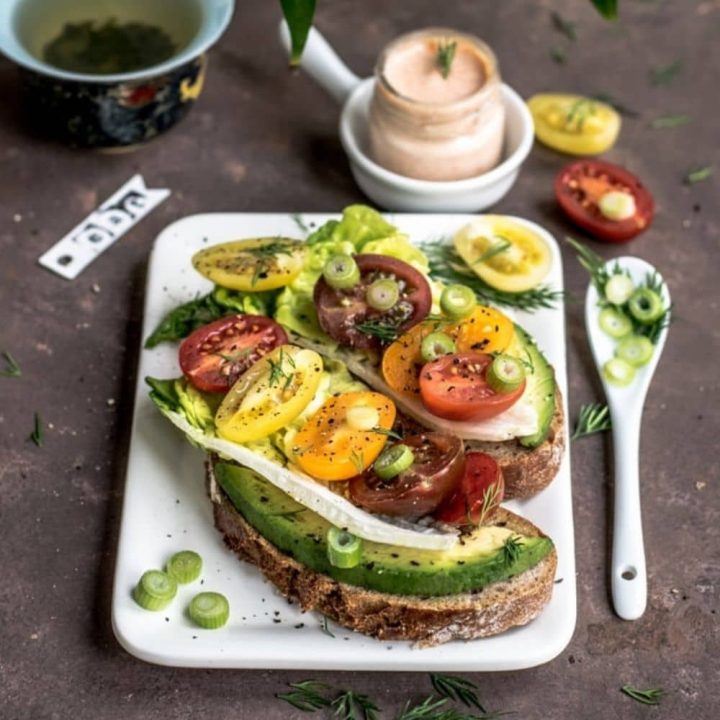 17 Healthy Noom Diet Recipes
Instructions
Choose your favorite dish!
Prepare ingredients according to the recipe.
Be ready in 30 minutes or less!