Britain sure does one thing very well: puddings and desserts. They know exactly how to make some of the most homely, cosy, and downright tasty foods to finish off a meal.
British desserts give you that warm fuzzy feeling inside, and many of these brilliant English desserts are super easy to make!
If you want to add some traditional UK desserts to your recipe repertoire, you're in the right place. Just don't be put off by some of the odd English dessert names…
If you are loving baking, you'll surely love these 35 Easy Fun Desserts to Impress Guests, they can be real life-savers when it comes to planning desserts for a party or get-together!
Sometimes mistakenly called 'eaten mess', this summery dessert is incredibly simple and yet incredibly delicious. Often served at picnics or dinner parties in the UK, this is definitely one of the most classic British desserts.
All you need to make this fruity Eton delight is some whipping cream, caster sugar, ready-made meringues, and as many fresh strawberries as you can get your hands on!
For extra flavor, add in other summer berries like raspberries and blueberries, or add a light strawberry coulis if you're really after that strawberry tang.
You might associate a fruit cake with not-so-fond memories of American fruit cakes or of those made following less-than-desirable recipes.
But the traditional English fruit cake comes from Yorkshire and will change your life. It is full to the brim of soaked dried fruit and a whole cacophony of flavors.
There are almonds, glace cherries, nutmeg, lemon juice, brandy, treacle, and even candied peel! It is so rich and fruity that you'll never want to go back to any other kind of fruit cake.
For the best results, make sure that you soak your dried fruit in a black British tea prior to making the cake. This is best done the night before your bake to allow for the fruit to soak up all of the flavors.
This is one of the most simple and yet definitely one of the best British desserts. You are bound to find this cake in most British bakeries, cafes, and even at many family homes!
It is a staple of all English dessert recipe books, and we can see why.
Named after Queen Victoria, you don't get more British than two sponge cakes (technically, the cakes are not sponges, but they're described as sponges!) sandwiching a layer of jam and cream.
The best cream to use is unsweetened and unflavored – that means no vanilla extract! Ideally, you should use raspberry jam, and a high-quality one at that, but strawberry will also do if necessary.
This is by far one of the most iconic English dessert recipes – especially to lovers of the show Friends. It is this English pudding that Rachel Green tries to make and mixes up with a Shepherd's Pie, an English savory meal.
But, when made correctly, the English trifle is truly glorious. It is fruity, summery, and light, giving you that sweet hit that you crave after a large meal.
To make English trifle, you need milk, egg yolks, sugar, cornstarch, vanilla extract, butter, strawberries, raspberries, cream sherry, sugar, jam, cake, whipping cream, and powdered sugar.
If you'd like to make it a little easier, use ladyfingers for the cake layer, and use a custard powder like Bird's for the custard – you will need 2 pints of custard for this recipe.
It is no secret that the British love a good biscuit (or a cookie), especially alongside a cup of tea. Hobnobs are one of the most popular biscuits in England and are made and sold by McVities, one of the biggest biscuit manufacturers.
However, making your own is simple and fun! So why not add this to your list of English dessert recipes?
You'll need caster sugar, unsalted butter, milk, golden syrup, baking soda, self-rising flour, and old-fashioned oats to make your crunchy, tasty hobnobs.
The recipe will make around 20 biscuits, and if you want to upgrade them even further, you can dip the underside of each biscuit in milk chocolate and leave them to set – chocolate hobnobs are another popular dessert in the UK.
Syllabubs are a traditional British dessert that is made by curdling sweet cream or milk with wine or cider. It was a hugely popular drink in the 16th to 19th centuries It now occasionally emerges at posh dinner parties with some fun additional ingredients.
This lemon and prosecco syllabub includes limoncello, prosecco, amaretti biscuits, and lightly whipped cream.
If you want to add a bit more pizazz to your syllabub, decorate with candied lemon peels or a biscuit crumb – the British love a good biscuit, after all.
This dessert can be found in almost any British restaurant or pub – it is creamy, tasty, and the base is to die for!
This dish is super buttery and tasty, and is a great way to finish off any meal, particularly in the fall and winter months. It is one of those desserts that will just make you feel warm and fuzzy with each and every bite.
To make the banoffee pie, you'll need digestive butter biscuits, butter, bananas, condensed milk, whipping cream, cocoa powder or chocolate shavings, and a loose-bottomed cake tin.
Once you have all of that, it's pretty easy to put it all together!
This British dessert recipe is kind of self-explanatory. It's sticky, full of delicious toffee, and it's a pudding – simple as that!
It's a staple of many restaurants and pubs in England and can even be bought as a microwave dessert in many supermarkets over there.
You'll need dates, eggs, molasses, treacle, all-purpose flour, baking powder, baking soda, vanilla, brown sugar, water, butter, and whipping cream.
Once made, this dessert will be the richest, most moist, and tasty dessert you've tried in a long time.
Who doesn't love a tall sundae? This British summer classic should be a staple of your dessert recipe book all year round. It is tasty, creamy, sweet, and looks incredible!
The knickerbocker glory consists of raspberries, mango, blueberries, pistachios, vanilla ice cream, and icing sugar.
Pile that all together in a fancy glass and add a wafer for an extra bit of childhood magic!
If you're not a fan of vanilla ice cream, swap it out for any other flavor that pairs well with fruit, or perhaps swap it for a sorbet if you're dairy conscious! It'll give you something knickerbocker glory-esque without the milk!
This dessert may sound a little odd, but it is truly delightful. It is crispy, rich, moist, and super sweet – yet it comes from just a loaf of bread. Bizarre, right? The bread pudding was allegedly created in the 11th century when chefs wanted to use their leftover bread that had gone stale for something interesting rather than throwing it away.
To make this eco-friendly British dessert, you'll need whole wheat bread, milk, eggs, butter, raisins, mixed dried fruit, brown sugar, nutmeg, and cinnamon.
Combine these ingredients and follow this recipe for a dessert that will blow your mind.
Moving up to Scotland, Cranachan is a traditional Scottish dessert that has humble roots as a celebration of the harvest.
It is made with cream, fresh raspberries, oats, and whisky and is unsurprisingly really quite delectable. Let's be honest, raspberries with cream, oats, and a splash of honey aren't exactly going to taste bad, is it?
To make your cranachan, you'll need some oatmeal, raspberries (the fresher, the better), caster sugar, double cream, honey, and whisky.
The amount of liquor you put into your dessert is entirely up to you, but the recipe recommends only a couple of tablespoons.
The British do pancakes differently from the US, with thinner, more crepe-like pancakes made in large frying pans.
These are easy to make and really great – just like any pancakes, they can be paired with any topping of your choosing.
But for a truly British dessert experience, try them with a squirt of lemon juice and a teaspoon of sugar.
To make these thin, light pancakes, you will need similar ingredients to any other type of pancake: flour, eggs, milk, a little oil, and your toppings. It's a super simple recipe that creates an incredibly versatile dessert.
This tart is a classic British dessert with a lovely shortcrust pastry, frangipane, toasted almonds, and jam. It is often seen in British bakeries, and you can buy smaller versions topped with icing from pretty much any shop in England.
It's a delightfully flavorful tart that is relatively easy to make.
You can choose to make your own pastry for this dish, or if you're in a rush (or just can't be bothered), a short-crust pre-made pastry will do just fine.
Likewise, if you don't want to try and roast almonds, just purchase some pre-roasted almonds! Shortcuts are absolutely fine with this recipe.
This British dessert pretty much just comes out once a year, but it is a well-anticipated dessert for many. In fact, many Brits will choose to have Christmas pudding at any and all Christmas celebrations leading up to the big day, too.
There's even a song about it!
This dessert is best made a fair bit prior to whenever you're hoping to enjoy it, as the brandy will draw out more flavor from the other ingredients within the dessert whilst also preserving it.
So if you cook the pudding in mid or early December, your figgy pudding will be far superior to the novice who made theirs on Christmas Eve!
The British are a huge fan of cooked fruit – especially cooked apples. This cake is a delicious mix of cooked apples with a delicious cake. It is best paired with a rich, warm custard and can be enjoyed hot or cold.
To make this British classic, you will need butter, soft brown sugar, self-raising flour, mixed spice, eggs, apples, and demerara sugar.
It's a pretty straightforward recipe, perfect for any amateur baker looking to explore the world of British dessert recipes.
Ask any Brit, and they'll tell you that this is a classic childhood dessert in England.
Similar in ways to an ice cream cake, an Arctic Roll is a frozen dessert that consists of creamy vanilla ice cream wrapped in a light and bouncy sponge cake with a layer of jam in between. It sounds simple – but that's what makes it amazing.
To make this childhood favorite, you'll need to either get your favorite vanilla ice cream or make your own using eggs, icing sugar, vanilla, and double cream.
Likewise, you can purchase some jam or make your own using fruit, lemon juice, and caster sugar.
Yes, you read that right. No, it is nothing explicit. Spotted dick is the name Brits use for a steamed pudding with currants in it.
The term spotted dick comes from the old meaning of dick or dog, which was widely used for pudding or dough, and spotted refers to the currents within the pudding.
This dessert is incredibly moist and quite heavy. To be truly traditional, pair your spotted dick with pouring cream or custard.
Bara brith is a traditional Welsh dessert. The name means 'speckled bread' in Welsh, and it refers to the appearance of the loaf with speckles of fruit and currants within it.
It is essentially a moist, sticky fruit cake that is best served sliced and with a slathering of butter.
You'll need mixed dried fruit, tea, soft dark brown sugar, mixed spice, self-raising flour, and eggs to make this dense Welsh dessert.
Just like other fruit cakes, soaking your fruit in tea overnight will provide the absolute best flavors for your bara brith.
Another traditional Welsh recipe, Welsh cakes, is a teatime favorite that has been passed down from generation to generation and has been enjoyed for many, many years.
To make these little teatime treats, you will need flour, caster sugar, mixed spice, baking powder, butter, lard, currants, eggs, and milk.
Your end result will look something like a cross between an American biscuit and a scone and is best served with a cup of tea and some butter.
Another favorite biscuit among the British, brandy snaps, is delicious, incredibly crispy biscuits that are best when paired with something sweet like vanilla ice cream or a bit of piped cream.
The biscuits can come in all sorts of shapes, but the most common are cigars or baskets. Which shape you make depends on what you intend to pair them with.
To make brandy snaps, you will need butter, brown sugar, golden syrup, plain flour, ginger, half a lemon, brandy, and a little bit of oil to grease the pan.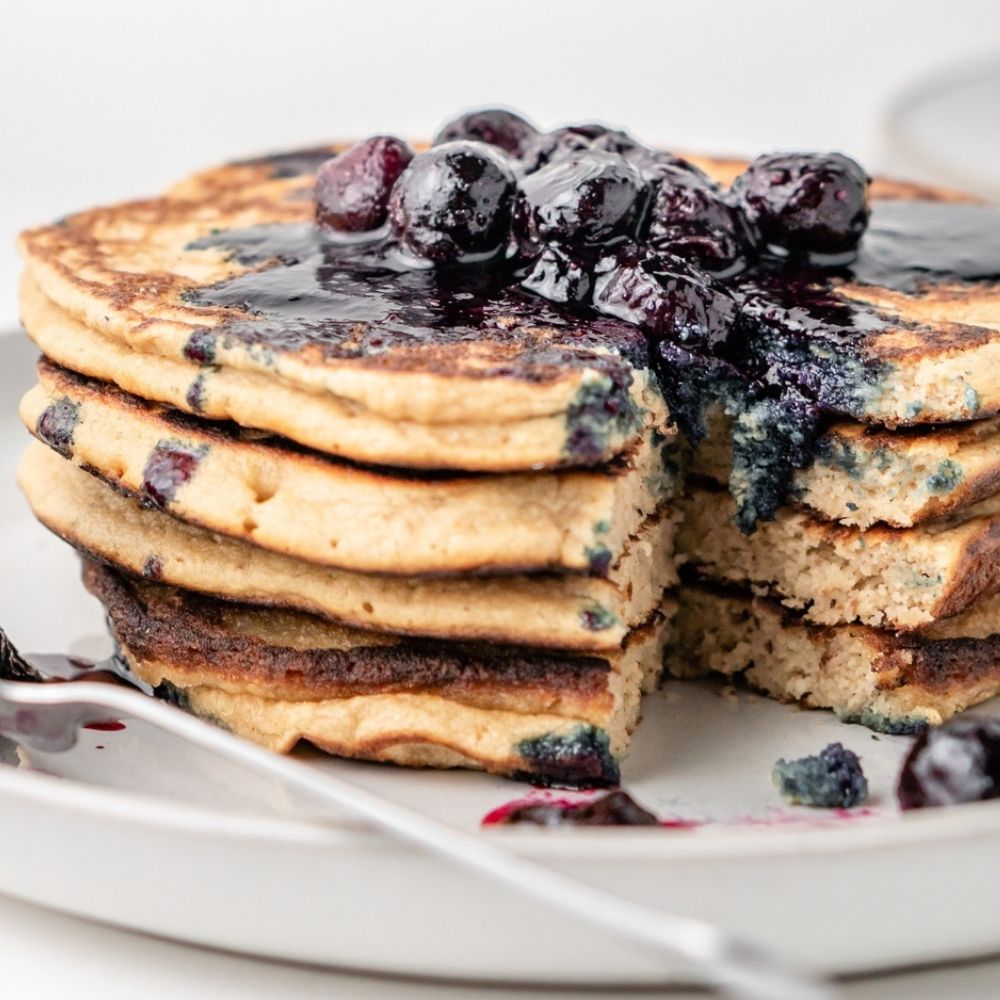 20 Traditional British Desserts
One of the most delightful British desserts is a fool, particularly a rhubarb fool.
Ingredients
3 c sliced fresh or frozen rhubarb (1-inch pieces)
1/3 c sugar
1/4 corange juice
Dash salt
1 c heavy whipping cream
2 c fresh strawberries, halved
Instructions
First, combine the rhubarb, sugar, juice, and a dash of salt in a large saucepan and bring it all to a boil. When boiling, reduce the heat and leave to simmer covered for up to 8 minutes (or however long it takes for the rhubarb to become tender).
Once cooled slightly, pour the rhubarb and the mixture into a blender and blend until smooth. Then place the mix in a bowl and refrigerator to cool.
Whip cream in a bowl until soft peaks form, then pour in the rhubarb and strawberry mix gently. Serve when done!