Whether you're hosting an event, visiting with friends, or looking for a fun treat to snack on, cream cheese dip recipes are the perfect go-to. They require little effort, and minimal ingredients and always end up being a hit wherever you serve them.
These dips with cream cheese can range from sweet to savory but all have one important thing in common- they are delicious!
This list of cream cheese dip ideas will have you dying to try one (or all!) out with your friends or family.
Enjoy the perfect munchy snack with one of these nearly effortless concoctions that is sure to have everyone raving.
This summer delight is perfect for relaxing poolside and enjoying some fresh fruit and a delicious treat.
This sweet cream cheese dip is fluffy and light, perfect for dipping.
While there are various versions of this cream cheese fruit dip, this particular one pairs interesting elements such as fluff and cherry juice for that added sweetness that is irresistible and refreshing.
You'll want to keep this one on hand for the hot summer days approaching- it's perfect for serving at cookouts and gatherings as well.
This hot cream cheese dip serves well as an appetizer and includes hearty ingredients such as bacon, onions and cheddar.
What is the secret to this savory dip? Hot sauce! You only need a teaspoon but it adds to this incredible snack in ways you wouldn't believe.
In addition to a cream cheese base, this recipe calls for seasonings and sour cream, ensuring you a flavorful taste with each bite. Pair with crackers or vegetables to serve- but this mouth-watering delight is sure to go fast!
This incredible dip entails your basic garlic dip with a twist.
For a savory, unforgettable taste, add in chopped bacon for that added crunch and hearty flavor.
This simple recipe can be thrown together in a pinch and is perfect for serving at parties, get-togethers, and cookouts.
Serve with crackers, vegetables, or bread for an ideal taste that you just can't get enough of.
When it comes to dips made with cream cheese, this one is a classic that all will love to enjoy.
Yes, you heard right- Ranch! When people hear ranch, they immediately become enthralled.
This incredible cream cheese dip includes one of your favorite ingredients to provide you with a mouth-watering recipe you will love serving at your next get-together.
For an added element of crunchy deliciousness, add in chopped bacon for the ideal taste that you will love sharing with your friends and family.
This ranch dip will give you the taste you love all in a hearty dip that you can easily pair with bread, veggies, and more.
It's seasonings galore with this cold cream cheese dip concoction!
You will love the simplicity and heartiness of this flavorful dip.
The key to unforgettable taste is the combination of herbs such as chives, dill, and green onions. This cream cheese spread recipe is packed with flavor and offers the perfect taste to pair with crackers, bread, and vegetables.
This fan favorite is certain to be a hit at any party or get-together this summer.
The sweet chili dip recipe contains everything in the title and is here to give you a sweet but savory appetizer for serving at your next gathering.
With ingredients such as fresh coriander and onions, you will enjoy the robust, hearty flavor in combination with sweet chili sauce.
Serve effortlessly with crackers, veggies, and more for the perfect snack.
This dip recipe with cream cheese is the perfect go-to for switching it up and offering something a bit more unique.
This one's a keeper. For a more elegant approach, you may want to serve this creamy dip to make with cream cheese.
With otherwise basic ingredients, the crab adds a delicious element that you will love serving to your friends and family.
This one works well as a cream cheese spread recipe- spread on your crackers or veggies for prepared hors d'oeuvres.
This fan favorite is sure to impress and add a unique element to a simple dip.
While many varieties of this dip may exist, there is one special key to perfecting a taco dip: taco meat!
Whether you use ground turkey, beef, or pork, adding the taco seasoning to create taco meat is going to add the delicious, hearty taco flavor to your cream cheese-inspired dip.
Perfect for parties, get-togethers, and cookouts, you will love sharing this dip with your family and friends.
Featuring other taco staples like lettuce and tomato, the options are truly endless and you can get super creative with this particular cream cheese dip idea.
This classic staple is perfect for your next gathering. You might be asking what makes this dip so delicious and such a popular go-to.
In addition to being low carb and including a nutritious vegetable, it also includes hearty garlic, onion, and Monterey jack cheese all to create the perfect concoction.
This dip can be served cold or hot with your favorite crackers, bread, or veggies. This low-key recipe is certain to become a fan favorite if you haven't already tried it!
The appeal of this otherwise traditional dip pairs creams cheese with a french onion sour cream dip for a smoother, creamier treat.
This three-ingredient delight is perfect for parties and get-togethers and can be served cold with appetizers of your choice such as crackers, bread, or vegetables.
You will love the simplicity and bold taste of this cream cheese-infused onion dip.
This snack is perfect for any occasion or get-together.
A unique twist brings you this recipe, offering a slightly different taste that takes Tex Mex appetizers to a whole new level.
With a creamy dip base, this concoction comes together perfectly with added ingredients such as corn, jalapenos, onions, and cilantro.
Packed with flavor and the perfect hor oeuvres for serving at a gathering, you will quickly realize the appeal of this corn cream cheese dip recipe.
This incredible dip has the appeal of a bacon, lettuce, and tomato sandwich but with a fun twist. Spread it on crackers, chips, or bread, and enjoy the savory test of these three famous ingredients with the addition of cream cheese.
What sets this apart from the rest? Robust flavor that includes garlic, onions, and vegetable flavored cream cheese for added flavor.
This is perfect for serving at any get-together or for merely snacking on when you're in the mood to throw something together quickly.
A warm approach to cream cheese dips provides you with a savory, hearty that is perfect for wowing an audience.
Just like the title, this Reuben-style dip includes corned beef and sauerkraut but takes it a step further with tasty thousand islands dressing in addition to that creamy dip base.
This incredible dip can be served hot with crackers, chips, and more.
It will certainly be a crowd-pleaser that you'll love making over and over again.
Who doesn't love a classic bean dip? Well, let's add a bit of extra flavor to this well-loved staple.
In addition to cream cheese, this recipe takes it one step further with taco seasoning which makes it the perfect Tex Mex appetizer for any gathering or party.
You will love the simplicity and savory flavor you experience with this incredible cream cheese dip.
Serve with tortillas, bread, and more.
This recipe is served in a hot skillet and offers a cheesy, packed with flavor approach.
In addition to a cream cheese base, this unique recipe includes mushrooms, onion, and honey for that added touch of sweetness.
Preparation is low-key and simple- you will love serving this savory appetizer at any gathering.
Serve with tortillas, bread, veggies, and more for an awesome hor 'd oeuvres your guests won't soon forget about.
A traditional cheese ball dip is well known. While there are different varieties and ingredients you can incorporate, the important thing to remember is the fact that this is a simple staple for every party.
You can make it well ahead of time in minutes and it is always a hit with guests! What sets this apart from other dips?
The enticing spherical shape and chopped pecans grace this savory dip.
It is also the ideal cream cheese dip for crackers but can be served with nearly anything.
A sweet take on a cream cheese dip is perfect for a fun treat to serve at any gathering.
This simple recipe only includes four ingredients, so preparing is effortless and a great go-to in a pinch.
The secret to that perfect sweetness is the addition of brown sugar. While this recipe is mainly used for dipping apples, any fruit will make for a great appetizer.
You will love this tasty snack, perfect when you're in the mood for something sweet.
This tomato dip is robust, packed with savory flavor, and ready to impress a crowd.
What makes this tomato dip so different? The addition of Tuscan house dressing and fresh basil offers a seasoned taste that you simply cannot replicate.
You will love serving this with chips, bread, and more at your next gathering. For a tomato-flavored cream cheese dip, this will end up being the fan favorite!
Who doesn't love to indulge in buffalo chicken at a party?
This gathering staple is taking it one step further, ready for you to dip your chips, crackers, and veggies into this spicy, savory dip made with your favorite ingredient: Buffalo chicken!
Add in a touch of red hot sauce or blue cheese for a unique flavor.
The options are endless with this incredible cream cheese dip and you will love serving this at your next get-together.
This spicy dip is ready to leave an impression on a crowd. With a cream cheese base, the jalapeno dip is certainly going to spice up your appetizers, adding a unique flavor to anything you dip in it.
Add in some onion powder, fresh cilantro, and lime juice for a touch of sweetness to create the perfect jalapeno dip.
This classic dip goes well with nearly anything- veggies, crackers, and more will quickly become an exciting appetizer.
Are you ready to switch things up? Steer from the classic and go for a smoked salmon dip, sure to wow any crowd and become a fan favorite immediately.
With salmon and a savory cream cheese base, ingredients such as dill and chives add the necessary flavor to fully prepare this easy concoction.
If you're looking for unique dip recipes with cream cheese, this is the perfect way to impress.
Who doesn't crave a creamy chocolate dip from time to time? Get ready to add a dessert-style dip to your array of dishes at your next get-together.
This incredible, sweet fruit dip includes your basic ingredients like sugar, cream cheese, and more but the addition of chocolate takes it to a next level.
If you're a chocolate lover, this adds a perfect dessert staple to your list of dishes to serve at gatherings.
This simple recipe is a fan favorite for so many reasons. The effortless preparation and shortlist of ingredients make it even more of a no-brainer for serving and enjoying parties.
In addition to a cream cheese base that is smooth and divine, adding fresh herbs and scallions makes it the perfect dip to spread on crackers, chips, bread, and more.
This classic recipe is certain to become a go-to for any and every gathering you host or attend.
If you're a meat-lover, this is the perfect cream cheese dip for you. Ground beef can be easily seasoned with savory ingredients such as Worcestershire sauce, garlic, and dill pickles.
Add it to a cream cheese dip base and you've got yourself an incredible crowd pleaser for any gathering.
This Bacon and beef recipe has only a few ingredients, making it an easy go-to when you're in the mood for something hearty.
This incredible, savory dip is unique and hearty, and the best part? It only includes three ingredients so the effortlessness of preparation is simply a no-brainer.
Ground sausage, tomatoes, and cream cheese make this recipe a great addition to your appetizer table.
Serve with crackers, bread, chips, and more into this easy cream cheese dip, and watch it become a fan favorite in no time.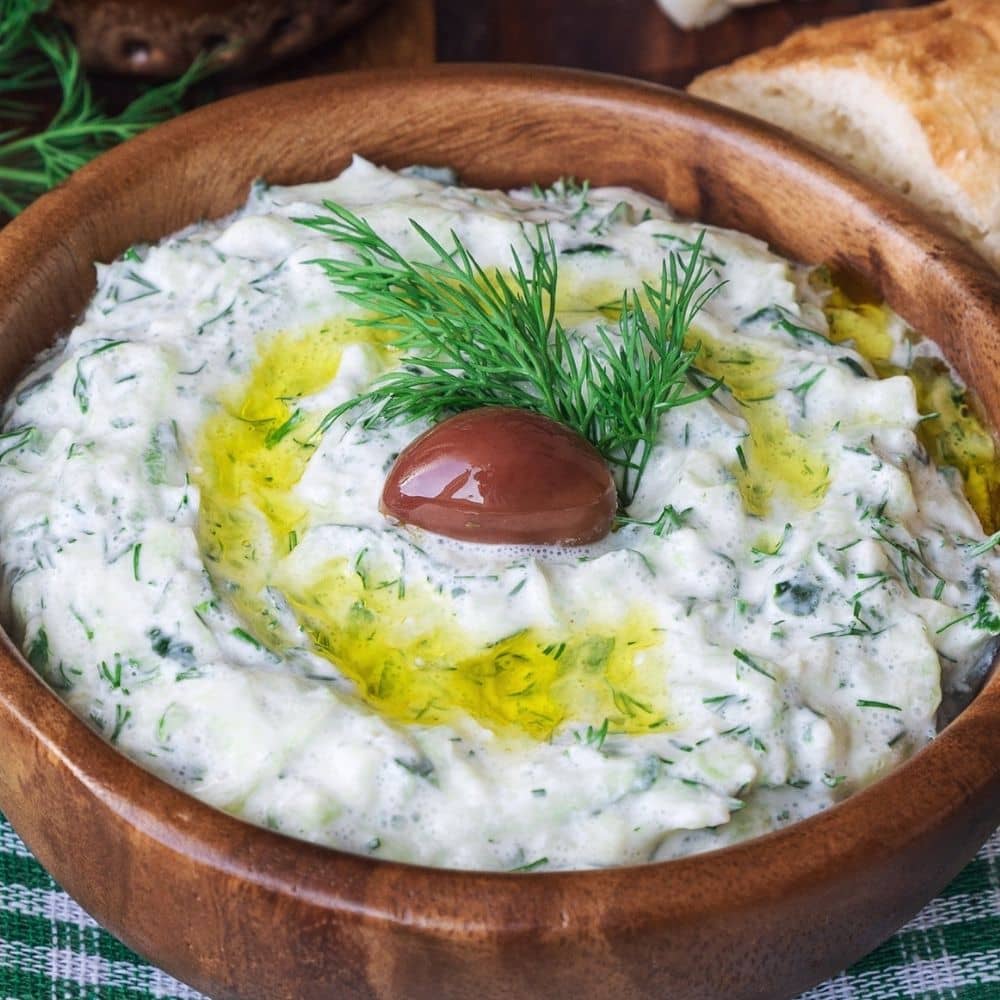 25 Easy Cream Cheese Dip Recipes
Ingredients
4 slices bacon
1 (8 ounce) package cream cheese, softened
1 c mayonnaise
8 ounces Swiss cheese, shredded
2 green onions, finely chopped
4 buttery round crackers, crushed
Instructions
Put bacon in a large skillet and cook over medium-high heat until evenly cooked throughout or until your liking. Drain the bacon, crumble and set aside.

In a small bowl, mix your cream cheese and mayonnaise until perfectly smooth. Stir in the swiss cheese, bacon, and onion. Microwave the ingredients and cook for two minutes. Remove and stir until well blended.
Place in the microwave for 2-4 more minutes and stir until smooth. Serve warm with crackers, bread, and more.