Ground beef is easily one of the most versatile ingredients that you can ever use in the kitchen, and it has been an absolute staple for many families around the world.
However, it's time to forget everything you know about your traditional spaghetti bolognese or chili – these recipes show how simple it can be to turn your humble ground beef into a groundbreaking new dish!
Whether you're looking to keep it simple with a midweek meal or using it to create a fancy dinner to impress your friends and family, we will show you how you can make easy ground beef recipes with few ingredients.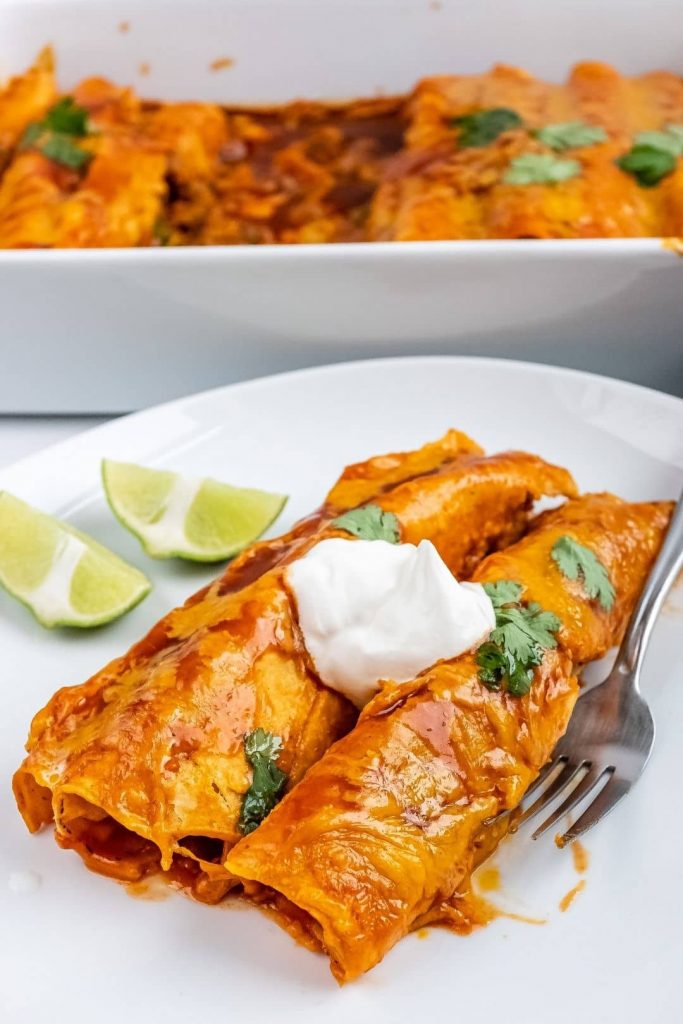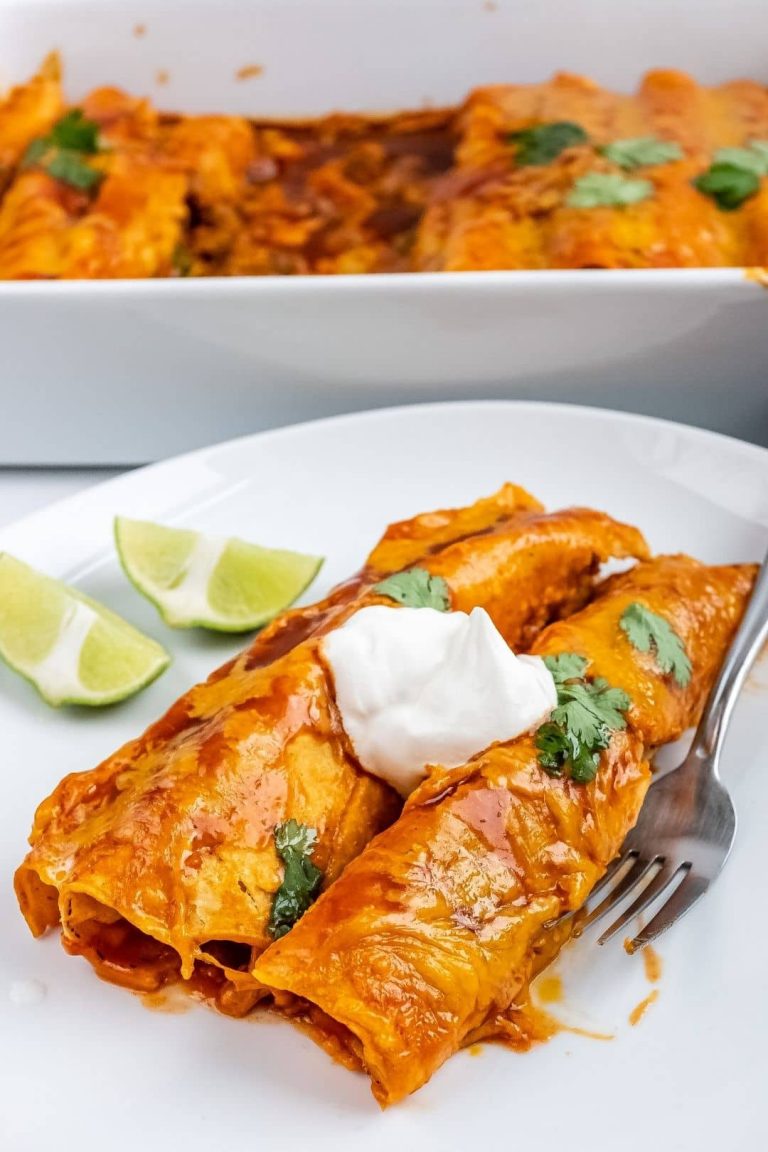 There is absolutely nothing better than coming home to the indulgent smell of ground beef and melted cheddar. These easy beef enchiladas are nothing if not decadent and rich in flavor!
Not only are these enchiladas super simple, but they only require a few ingredients – all you need is your ground beef, cheese, tortillas, and enchilada sauce.
To make these even better, add any extra toppings of your choice – we like to layer on jalapenos, lettuce, and diced tomatoes for extra crunch!
As we're approaching Fall, few meals are more comforting than a delicious, homemade casserole, and this is one of the easiest, best ideas to use up any leftover ground beef without having to stretch your budget!
One of the best parts of this particular recipe is that you can use any store-cupboard soup (we recommend mushroom) to pack in flavor to your casserole without the need for prepping veg and herbs!
You can add any ingredients you like, and once everything is combined, this is a fantastic option to feed the whole family.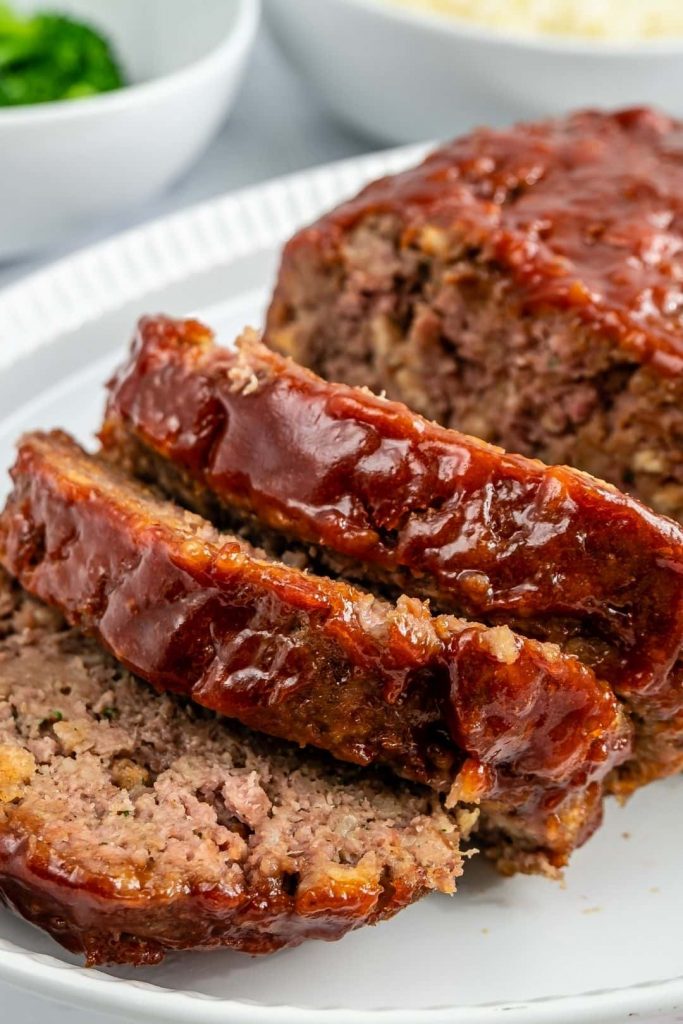 Meatloaf is an absolute classic dish, and this recipe makes it ridiculously easy to complete in your own home.
All you will need is stovetop stuffing, ground beef, and eggs – once you have your base, the sky's the limit in terms of what you can add!
Once you have combined all of your ingredients, all you need to do is add them to your loaf tin and bake at 350 degrees for 45-60 minutes until you get your desired golden crust.
There are few recipes more comforting and straightforward than your classic chili – this one is so easy!
Using just 5 ingredients, you can have it ready to serve in under an hour.
The key ingredients you will need for this recipe are your ground beef, diced tomatoes, chili beans, onions, and seasoning – we highly recommend using chili powder to lock in all that heat and smokey flavor!
This chili can be made even better with the addition of a few toppings – throw on some guac, sour cream, and lots and lots of cheese!
If you're dying for something super quick and comforting, this cheesy taco pasta will do just the trick – oozing with cheese and a rich beef sauce. This is guaranteed to make your mouth water!
All you need is ground beef, pasta, and as much cheese as desired (the more, the better). Want to know the key to keeping that tasty taco flavor?
Try adding jarred salsa for extra spice. To make this dish even further, try crushing a few tortilla chips on top!
6. Ground Beef Tacos
If you're super short on this week but need a perfect dish that you can use to show off your culinary skills at a dinner party, these four-ingredient beef tacos are the answer!
It's so easy – all you need to do is brown your beef in a skillet, chuck in diced tomatoes, your spices, and season to taste.
To serve, you can add any toppings you like – for the best tacos ever, we recommend jalapenos, cilantro, and lime to pack in the flavor.
7. Best Ever Easy Stuffed Peppers
Looking for a healthy recipe that won't compromise on taste? These easy stuffed peppers are the perfect option – your peppers will only need 15-20 mins in the oven until they become tender and juicy.
You can stuff your peppers with whatever you like – we recommend combining ground beef with rice, but if you're keeping it low carb, swap out the rice for extra veggies such as zucchini or tomatoes.
Want to know what goes with stuffed peppers? Add crispy roast potatoes or a tasty side salad, and you'll have a super easy meal ready in no time at all.
8. Easy Basic Burger Recipe
It's no secret that burgers are a guilty pleasure for the majority – with this recipe, we'll teach you the best way to make your own succulent, juicy burger from the comfort of your own home!
You can add pretty much whatever you like to your ground beef to add a tonne of flavor – dijon mustard and Worcestershire sauce always work as an absolute treat.
Once you've formed your patties, fry them off for a few minutes on each side and layer them up in your buns for the easiest best burger recipe you will ever find!
9. Rotel Dip
If you're having people around and you need something quick and easy to whip up, try out this Rotel dip.
One of the most simple ground beef recipes you have to try is packed with cheesy goodness and ground beef. This one is a real crowd pleaser!
All you need to do is brown off your beef in a pan, stir in your cheese and Rotel tomatoes, and it will be ready to serve in minutes.
Not sure what to serve it with? Try a bag of tortilla chips, crackers, or even veggies!
10. Easy Five Ingredient Sloppy Joes
Sloppy Joes are always a family favorite and a really easy ground beef recipe where you'll need only a few ingredients!
For the best method, brown off a pound of ground beef in the pan, add in your seasonings and mix well.
Finally, add your beef to a hamburger bun and add cheese, and you're good to go!
Need to know what to serve with Sloppy Joes? You can serve with just about anything, but they go perfectly with french fries!
11. Five Ingredient Easy Chili Recipe
There are hundreds and thousands of methods for making the perfect chili, but can you believe that you can create the ideal chili with just five ingredients? Well, be prepared to be amazed!
There's a clue in the name for making the best chili – the key ingredient is to add heaps of chili powder!
Pack in extra flavor from the diced tomatoes and green chilis, and you're good to go.
12. Butter Burgers Savory Fat Bomb
If you're trying to keep your diet low carb but feel like you're running out of ideas, these butter burgers are perfect – rightly named the 'savory fat bombs.' These are one of the best burger recipes you will ever find, ideal for curbing your takeaway cravings!
Not only are these burgers super delicious, but they are also one of the easiest recipes you'll make using ground beef and just a few other simple ingredients.
Want to know an easy way to flavor your beef? Add onion or garlic powder into the mix, and you're good to go.
13. Keto Taco Casserole
Going low-carb is never easy, and that's exactly why you need this Keto taco casserole recipe! Packed with your delicious beef and cheesy goodness, this casserole might be better than tacos themselves!
The secret to getting this recipe right is to use cottage cheese – high in protein but low in calories, cottage cheese is packed with flavor and helps keep the casserole's shape without making it too heavy.
Once your casserole is ready, throw in shredded lettuce, tomatoes, and avocado to make it extra healthy!
14. Five Ingredient Beef Stroganoff Recipe
Making a Beef Stroganoff doesn't have to be lengthy or complicated – this recipe will teach you how to re-create this delicious staple using just five ingredients.
The key to getting the creamy sauce is to use a tin of fat-free condensed cream of mushroom soup – to take it one step further, add in some milk if you wish!
All you will need to do is brown off-ground beef in a skillet and mix in your soup and garlic powder to get your creamy stroganoff sauce.
Not sure what to serve with Beef Stroganoff? You can add noodles or rice and serve with any side salad of your choice – the list is endless!
15. Easy Hamburger Casserole Recipe
This is possibly the easiest casserole dish you will ever make – it's ready in just minutes and can serve up to eight people, making this one of the most simple ground beef recipes with just a few ingredients!
This also works great if you're dealing with fussy eaters – all it requires is ground beef, pasta, cheese, and a can of tomato soup.
You will need to brown off your beef and bring the ingredients together before adding it to a baking dish, covering with foil and baking at 375 degrees for 20 minutes.
Want to know the best way to get the cheese extra crispy? remove the foil and broil until the cheese turns golden brown and bubbly!
16. Healthy Four Ingredient Enchilada Casserole
Enchiladas are a family favorite – what could be better than ground beef and cheese baked in a tortilla?
We'll tell you just what – this healthy enchilada casserole!
This casserole cuts out the lengthy time it takes to stuff, wrap and bake your enchiladas; all you will need to do is brown off your ground beef in a skillet and assemble your ingredients in a baking dish.
Want to make this dish taste even better? Layer over guacamole and any toppings of your choice to pack in that zingy flavor!
17. Meatball-Sub Bubble Bake
Are you getting a bit tired of the repetitive weeknight meals you've been making for months on end?
We've found just the recipe for you – this meatball-sub bubble bake is a real comfort food crowd pleaser, and all you will need for it are four simple ingredients!
This is also a great way to experiment with leftover ground beef by turning it into meatballs.
To make this dish a bit healthier, you can add peppers, mushrooms, or any veg of your choice to the sauce.
18. Beef Taco Ring
If you're looking for a super easy dish you can use as a midweek main or sharing starter, this beef taco ring is perfection – using crescent rolls, ground beef, and cheese, you can create this super tasty taco ring that will be ideal for any occasion!
This may be slightly more tricky to assemble than other dishes, but it's worth it – the easiest way to create your circle is to place a bowl in the center and wrap your rolls around it.
Once your ring is ready, fill the center with the dips of your choice, and you're good to go!
19. Baked Ziti
There are many ways to turn ground beef into a delicious pasta dish, but many require many ingredients and a lot of time.
With this baked ziti, all you need are five ingredients to create a delicious midweek meal!
The secret ingredient to making this dish super tasty is the addition of garlic salt – this also cuts down the time you would spend cutting up garlic cloves.
Once you've combined everything in your skillet, spread over your mozzarella and bake in the oven until golden brown, gooey and delicious!
20. Sloppy Joe French Bread Pizza Slices
Looking for snacks, can you make for a gathering? Or do you need a meal that will curb your cheese and meat cravings?
These sloppy joe french bread pizza slices are perfect for either scenario – with just five simple ingredients. You can pull together this super quick and tasty recipe without having to go through the lengths of making pizza dough!
All you have to do is slice your french bread in half, top with your ground beef mixture and cheese, bake and serve!
Looking for what to serve with Sloppy Joe's pizza slices? These are perfect for serving with salads and dips of your choice!
21. Asian Beef and Noodles
Love stir fry but are bored of using chicken? Try adding ground beef to create these delicious Asian noodles, which will be ready in just minutes!
This recipe is super simple and will only require packet ramen to create a delicious dish! For the best results, use broccoli, but you can add any extra veggies that you like.
All you will need to do is brown off your ground beef and then combine it with your noodles and veg, and it's good to serve!
For extra flavor, add in soy sauce, or if you like it hot, don't be afraid to use chili oil!
21 Easy Ground Beef Recipes with Few Ingredients
Ingredients
1 lb lean ground beef (90% lean)
2 packages (3 oz each) Soy sauce ramen noodles
2-1/2 c water
2 c frozen broccoli stir-fry vegetable blend
1/4 tsp ground ginger
2 tbsp thinly sliced green onion
Instructions
In a large skillet, fry off your ground beef over medium heat until brown.
Break up the beef with your spatula and drain off any excess fat. crumble beef; drain.
Add the contents of 1 ramen noodle flavoring packet to your beef and stir until dissolved.
Remove the beef from the skillet and set it aside.
In the same skillet, combine the water, vegetables, ginger, noodles, and contents of the remaining flavoring packet and cook on high heat.
Once your ingredients are nicely combined, reduce the heat, cover with a lid and simmer for 3-4 minutes, or until your noodles are tender and cooked through.
Return the beef to the skillet and stir until well combined.
To serve, add chopped scallions, sesame seeds, and chopped red chilies if you want extra spice!