Trying a new healthy diet or just want to cleanse your body of all things bad? Why not try recipes with kale?
Kale is a superfood, super healthy for the body both mentally and physically, and can just about be added into almost any type of recipe, including soups, pasta dishes, and even just having kale on its own with a little bit of something else.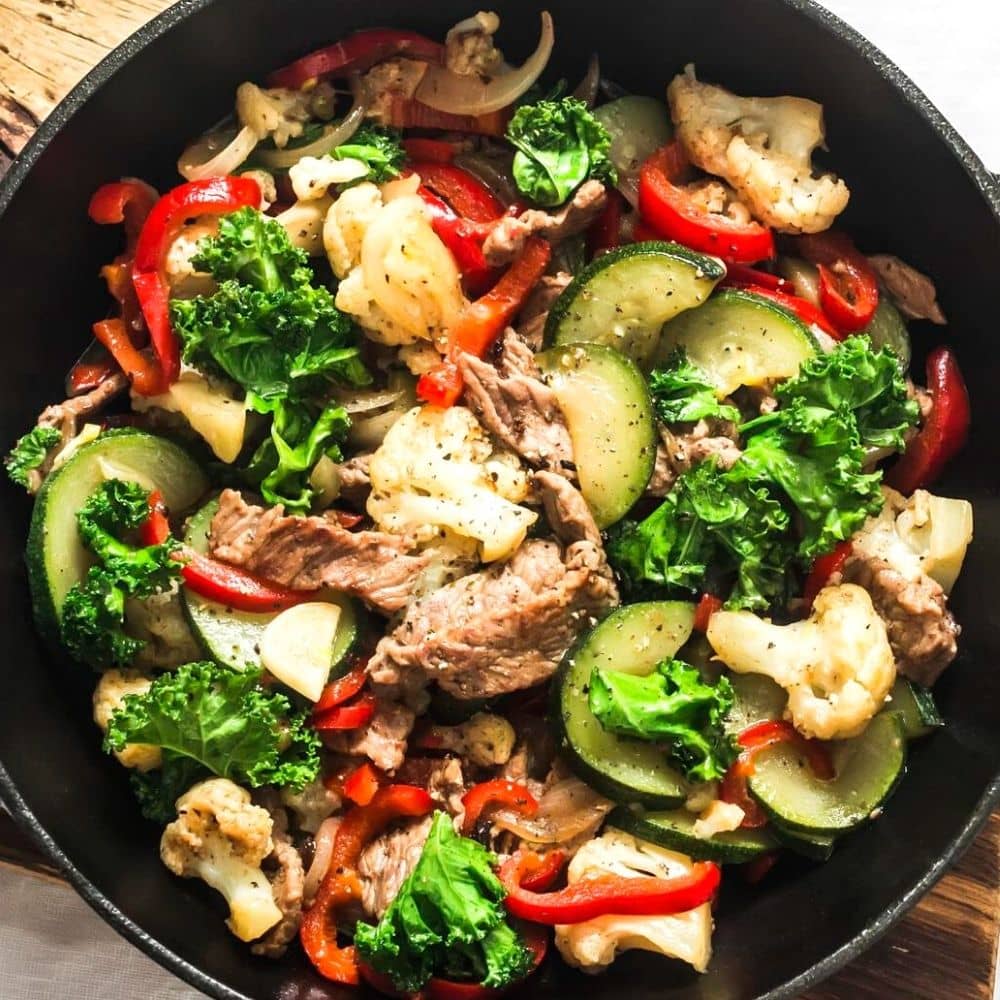 You might be thinking, what can I make with kale? Well, you can actually make many kale recipes, and they are bloody delicious.
So to find out more about the best kale recipes, keep reading, and we will enlighten you.
Looking for a simple kale side dish to go alongside your family meal? This sautéed kale recipe is the perfect recipe for all the family.
All you need to bring this recipe together is extra-virgin olive oil, garlic, kale, red wine vinegar, salt and pepper, red pepper flakes, and lastly, the secret ingredient to give it that succulent taste, a vegetable stock with white wine or water.
If you don't have red-wine vinegar to mix in, why not substitute it with orange juice. You can even add in bacon if you want to turn it into a meat dish.
Love getting crispy "seaweed" at your local Chinese? Or looking for vegetarian kale recipes? Why not try this Chinese-inspired dish, but for a cheaper and healthier level with only 60 calories.
All you need to make this delicious recipe is kale, sunflower, light brown soft sugar, sesame seeds, and for the secret element, the Chinese five-spice.
This works both as a side to have alongside your meal or even for a quick healthy snack in between meals.
Thinking about what to do with kale? How about some crispy oven-roasted kale? Whether you're vegan, vegetarian, or not, this recipe will have your taste buds bursting with flavor.
Curly kale, salt and pepper, olive oil, and the secret ingredient fleur de sel.
All you need to do is pop it on a baking tray and leave it in the oven until slightly crisp.
Kale, chicken, and parmesan, could anything sound more mouth-watering? Being a meat-eater and wanting to eat healthy kale recipes too is possible.
Chicken and kale on their own don't exactly sound the most appetizing, especially when you desire to have a range of flavors.
So the important ingredients to include are the parmesan cheese, alongside lemon juice, white wine, red pepper flakes, yellow onion, and salt and pepper to season.
Want a simple salad in the summer or a little side dish alongside your main food? Why not have a kale salad with some fresh lemon dressing.
To make this quick and easy recipe, you need kale, olive oil, salt, broccoli, almonds, cheese, carrots, red onion, sunflower seeds, and cranberries for that slightly bitter taste!
For the lemon dressing, you'll need quite a few elements, including olive oil, lemon juice, red wine vinegar, Dijon mustard, garlic, dried oregano, salt and pepper, and honey (or sugar if you don't have any).
This is one of our favorite recipes for kale, something so simple yet delicious but also a light on the stomach when you don't want anything heavy.
You can even prep the day before and pop it in the fridge, perfect for school or work lunches.
Plain green kale is delicious, and nothing can tell us differently.
The key part of this dish is the garlic, giving it that slight garlicky scent for added flavor.
For this recipe, you will need garlic, olive oil, salt and pepper, and kale, but you can't just buy any kale for this dish. Curly kale doesn't quite justify it. You need Tuscan kale.
Obviously, if you can't find Tuscan kale, you can use curly kale as a sub.
What we love about this dish is that once cooked, the kale is so tender to taste. Why not serve with a lemon wedge too?
Do you want delicious kale recipes, but instead of a food recipe, you want a healthy drink recipe? Why not try a kale smoothie. It might sound questionable, but it's great for your body.
To persuade you to try this, it's worth knowing that alongside kale, it's packed full of gorgeous fruits, including pineapple and banana.
In addition to honey, peanut butter, Greek yoghurt, and almond milk, or if you prefer a different type of plant-based milk, you could try oat, coconut, or something else.
If we haven't sold you yet, this is packed with protein, meaning it keeps you nice and full, perfect for when you're on a detox or weight loss journey!
Do you enjoy Mediterranean dishes but want something that's light yet filling but also healthy? This kale soup is the perfect dish and completely satisfying.
Kale (either Tuscan or curly depending on what you can find), onion, carrot, olive oil, roasted tomatoes, white beans, fennel seed, oregano, smoked paprika, and vegetable broth.
The vegetable broth mixed with the other ingredients creates a beautiful tangy taste and is what we would call the special element.
Out of all these kale dishes, this is by far one of the best and one we really recommend trying.
Are you on a juice cleanse? We're full of kale recipe ideas, but this kale juice might be the only recipe you need!
It's swift to make, tastes sweet, is tart, and is completely refreshing to have. All you need is fresh kale, cucumber, lemon, apple juice, and, of course, your trusty juicer.
Utterly delicious and so beneficial to your health, mentally and physically.
Want to try out some pesto recipes using kale as the main element? The popular pasta sauce is not often made with kale, but if you've got some leftovers, it works perfectly together.
All you need is 8 ingredients, kale, garlic, pepitas, parmesan cheese (or nutritional yeast as an alternative if you're vegan), lemon juice, extra virgin olive oil, and salt and pepper.
The rich and nutty taste comes from the olive oil and pepitas, so it's essential to include these!
On a diet and craving chips? Try these baked kale chips instead, a healthy and pleasant alternative, perfect for your packed lunch or an afternoon snack.
This recipe takes a total of 30 minutes and creates 6 servings. To whip these up, you'll need kale, olive oil, and sea salt.
It's perfect for anyone as it doesn't require any expertise.
Tips are important when it comes to food recipes, so to ensure these end up crispy, make sure you don't overdo it on the olive oil.
Just a light drizzle will be sufficient.
Caesar salads are incredibly popular, you can add just about anything to them as an extra, and it'll work, including leftover kale that you might have in the fridge.
If this recipe is for you, you'll need kale, lettuce, croutons, parmesan cheese, cherry tomatoes, and lime Caesar dressing.
Want that extra-special taste? Make sure you add the lime Caesar dressing. It's the secret element.
To make it, you'll need Greek yoghurt, parmesan cheese, lime juice, extra virgin olive oil, anchovy paste, Worcestershire sauce, garlic, Dijon mustard, and sea salt and black pepper, and milk.
Love kale but want something raw instead of cooked? This kale and apple salad is the perfect dish.
There are only 9 ingredients to this recipe, dates, apple, kale, lemon juice, salt and black pepper, extra-virgin olive oil, almonds, and pecorino. Kale can often be a hard vegetable to eat raw, so adding the lemon dressing is essential to soften it.
You can expect a savory-sweet taste with this delicious salad.
Oh yes, another kale salad to add to the list, but again, it's worth it. This is the perfect summer recipe to assemble quickly, and it's got some unbelievable health benefits.
We love this as it's so simple, there are a lot of ingredients necessary but totally worth it, and it only takes a short 30 minutes.
Oops, another salad, but this one has two superfoods, kale, and quinoa. Nothing could be healthier.
You can choose to make this more substantial and have it as a full-blown meal or make a smaller version for a side salad.
This is perfect for summer, perhaps for a picnic, BBQ, or even a family party.
The secret tip to this recipe is to marinate the kale by massaging it with olive oil and salt, making it more tender.
Other ingredients you'll need include fresh herbs (dill and cilantro), almonds, quinoa, red onion, feta, extra-virgin olive oil, Dijon mustard, garlic, sugar, salt and pepper, and lemon juice.
This dish is clean, simple, nutritious, and delightfully pleasant. Not only is it great, but also aesthetically pleasing to look at, one to certainly add to the gram.
For this, you'll need olive oil, lemon juice, salt, quinoa, kale, avocado, chicken, red pepper flakes, sun-dried tomatoes, garlic, and almonds.
You can use baby kale, but regular kale goes better.
We love this kale recipe. All it requires is seven ingredients and takes less than 25 minutes to make. You can make this and store it in the fridge, ready to use for lunch the next day.
So the seven elements you need to whip this up are sun-dried tomatoes, kale, lemon juice, quinoa, salt and pepper, and olive oil.
When you're craving something flavorful and light, this is the recipe you need to try, especially with the crunchy texture.
Kale is great, especially with it being so healthy, but sometimes you need something more substantial, full of texture and taste.
This recipe is slightly more complicated, but don't let that put you off making this. To make this, you need white quinoa, kale, carrot, lemon juice, garlic, olive oil, sea salt, chickpeas, currants.
(try cranberries or cherries instead), hemp seeds, salmon fillets, and for the sauce, tahini, water, lemon juice, Greek yoghurt, and sea salt.
Salmon is a great ingredient to have in your summer dishes, and mixing it up with some other bits and bobs makes for a great dish.
Who doesn't love a pasta bake? We love this one because it's vegetarian and takes under 30 minutes.
The ingredients you need include salt, kale, whole milk, salted butter, yellow onion, all-purpose flour, Monterey Jack cheese, hot sauce, black pepper, pasta, panko, and olive oil.
Pasta bakes are the best type of comfort food and shouldn't be left off the list.
We couldn't resist adding another pasta dish to our list, and this one might just be the best one. Plus, it's the perfect meal prep dish.
To put this recipe together, you need olive oil, lemon juice, garlic, oregano, salt and pepper, and chicken breasts.
Any dish that contains garlic is just divine, although you might find your partner won't want to kiss you for a couple of days…
Fed up with the pasta dishes yet? We hope not, as we're not quite done yet. This recipe makes 4 servings, so ideal for a family dinner.
To make this tasty dinner, you'll need salt and black pepper, kale, garlic, olive oil, spaghetti (you can use bucatini or another long strand pasta)
Use the water used to soften the kale for the pasta. It helps to retain some of the kale flavors and absorb them into the spaghetti.
Told you we weren't done… This dish is fresh, easy, and just gorgeous. Perfect for those children who are a little fussier.
For this recipe, you will need basil, garlic, kale, lemon, parsley, butter (you can use vegan butter as an alternative), capers (or pitted olives), Farfalle, salt, black pepper, olive oil, pine nuts, and white wine. The garlic adds a great flavor.
You can use this pasta dish as a dinner or lunch idea.
Who doesn't love lasagna? We certainly don't know anyone that doesn't and don't plan to.
This dish is completely vegetarian and is perfect for whipping together for a family dinner, especially when it's only 270 calories, meaning a cheeky little garlic bread can be demolished.
To make this, you need lasagna noodles, oil, kale, mushrooms, garlic, ricotta cheese, mozzarella cheese, egg white, salt and pepper, garlic powder, and marinara sauce.
Want something warm but healthy on a cold, rainy day? Try a vegetarian kale soup. Not only does this taste fantastic, but it'll be sure to warm up your insides.
To make this, you need olive oil, onion, garlic, kale, vegetable bouillon, tomatoes, potatoes, cannellini beans, Italian seasoning, dried parsley, and salt and pepper.
Seasoning is always the essential part of any soup, so make sure not to miss the Italian seasoning or salt and pepper.
Another great winter's day dish to serve to your loved ones or to have for your lunch, and the great thing about it is the flavors it creates on your taste buds and the vitamins within.
You'll need Italian sausage, potatoes, chicken broth, whole milk, onion, oregano, red pepper flakes, kale, and black pepper. As always, in soup, the seasoning is the special element that's 100% needed.
This serves 12 people, so it is perfect for a large family gathering.
Want a steak night? Let's make it healthy with some garlic-flavored kale and cheesy roasted potatoes.
For this simple dish, you need steaks, garlic, potatoes, kale, lemon juice, butter, Grana Padano cheese, and most importantly, Calabrian chile paste.
This dish is just utterly delicious, and you can't miss out on giving it a try.
Trust us, you won't be disappointed. Instead pleasantly surprised.
We bet you weren't expecting to see a burger recipe on this list, especially one that uses kale.
We hope it's pleasantly surprised you, especially if you wanted something healthy (only 515 calories) and vegan but with great taste.
For these, you will need curly kale, cannellini beans, panko breadcrumbs, sunflower seeds, basil leaves, garlic cloves, lemon juice, oil, salt and pepper, burger buns, lettuce leaves, tomatoes, onions, and vegan mayonnaise.
What's great is that they only take a quick 25 minutes to prepare.
10 minutes preparation and 15 minutes to cook. The recipe yields four, so it is perfect for a family dinner.
Of course, the last kale dish on our list had to be creamy kale gnocchi, and you won't be disappointed by it.
You will need kale, walnuts, extra-virgin olive oil, pancetta, gnocchi, unsalted butter, garlic, red pepper flakes, mascarpone cheese, pecorino romano, salt, and black pepper.
We bet your kids will love this and be begging to have it every night.
If you want to get into eating more kale, why not first attempt some sauteed kale? Super easy to make, and it has fantastic health benefits.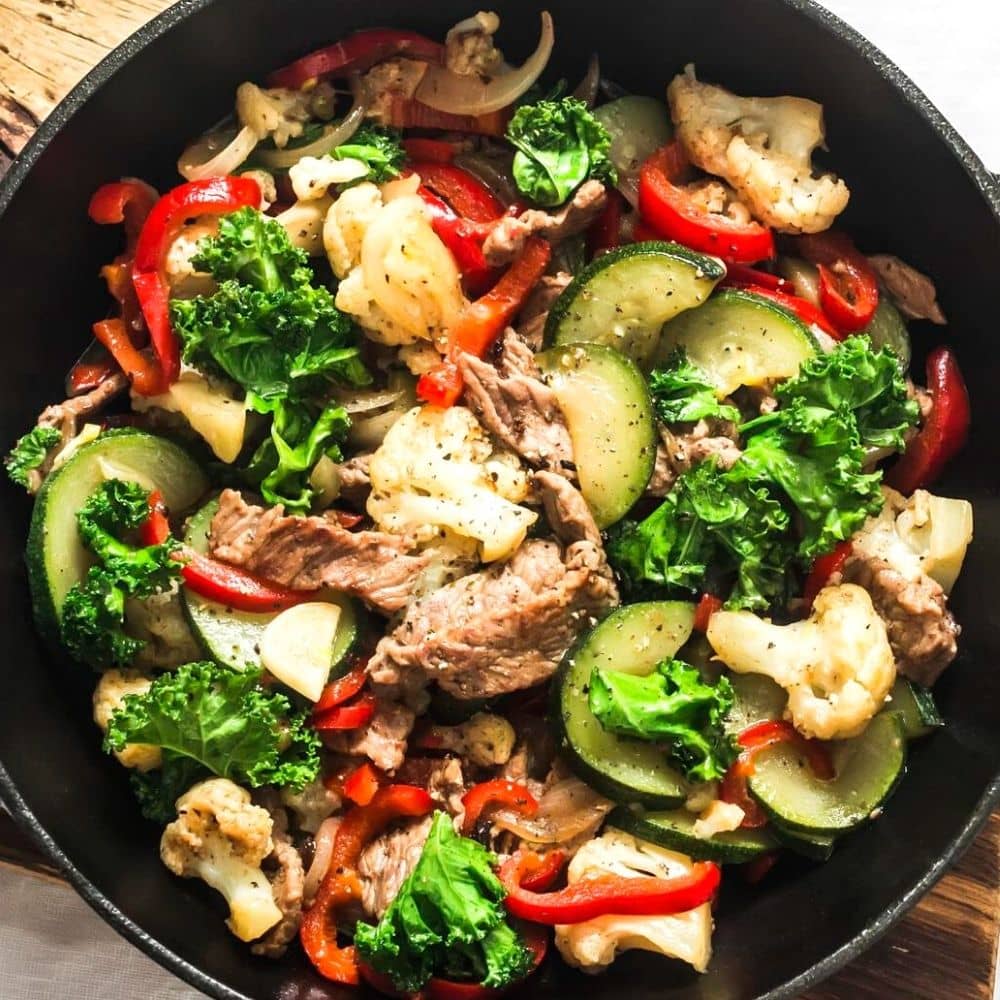 28 Best Kale Recipes
Ingredients
1 1/2 lbs young kale, stems and leaves coarsely chopped
3 tbsps olive oil
2 cloves garlic, finely sliced
1/2 c. vegetable stock
Salt and pepper
2 tbsps red wine vinegar
Instructions
Heat the olive oil over medium heat. Add the garlic and keep cooking till soft (not colored).
Turn the heat to high, add in the vegetable stock and kale, cover and cook for five minutes.
Remove the lid and stir until the stock is absorbed
Add salt and pepper for seasoning and the red wine vinegar
Serve