If you've never planned a luncheon before, you may be wracking your brain for menu ideas. What's fancy enough to serve for a luncheon besides ham and cheese sandwiches? Luckily, we've got your back and have put together this list of 23 luncheon recipes to check out.
You may be wondering what a luncheon is, especially if you've been roped into one! It's a special occasion where friends, coworkers, potential business partners, etc., get together and enjoy a more formal meal.
This is different from a standard lunch with a more casual meal and perhaps a lighter meal that you eat every day.
So, what do you typically make for luncheons? Are there quick recipes available?
Don't stress! We're here to answer any questions you may have on luncheons. Plus, we've got some really yummy meals included.
Let's get into these 23 tasty dishes without further ado.
Something about goat cheese always takes meals to the next level!
This is one of the healthier luncheon ideas that will make you feel like you ordered from a fancy restaurant. Imagine a tasty salad with some fun toppings, and you've got this recipe!
What's the secret ingredient? That would be the pine nuts – they add the perfect crunch. Instead, you can add your favorite chopped nuts like walnuts or almond slivers.
Tip: Check if anyone has a nut allergy before swapping out the pine nuts in this salad.
Want a quick recipe that's tasty and more elevated than standard sandwiches?
Try this Hawaiian roll sandwich dish. Each sandwich is buttery, cheesy, and addicting (you may want to make extra!).
The unexpected ingredient is poppy seeds – they're added to the homemade butter sauce for this recipe. They're subtle but add a nice slight crunch to the sandwiches.
If you prefer a nuttier flavor, you can use toasted sesame seeds instead. They're easy to find at the grocery store, or you may have some in your kitchen already.
This tasty salad is tangy, light, and delicious! Adding in lime juice helps keep the salad fresh and balances out the richness of sliced avocados perfectly.
This salad is great as a main dish, side dish, or even an appetizer with a serving of tortilla chips.
Bet you weren't expecting there to be a fiery jalapeno included in this recipe!
You can easily swap it out with a poblano pepper for a more subtle flavor. Of course, you can leave the peppers out, too, if some people in your group have a sensitivity to spicy flavors.
Looking for a quick recipe that's summery and yummy?
This tomato, cucumber, avocado salad recipe is so fresh tasting with fresh herbs and feta cheese inclusions. Plus, you can have it whipped up in about 12 minutes.
Fresh parsley is the unexpected ingredient in this recipe. It adds a pretty pop of green and a yummy flavor. Consider swapping it out for fresh basil if you're serving an Italian-style meal.
Tip: If you're making this veggie salad ahead of time, leave the avocado out until right before serving, so it's not brown.
Here's one of the easiest (and yummiest) luncheon menu ideas for adults. Believe us, adding the avocado really elevates this dish from school lunches to luncheon meal-worthy. It's versatile, too; you can use it on top of tomato slices, wraps, etc.
The hidden ingredient is red wine vinegar. It adds a subtle sweetness and helps cut the richness of the mayo and avocado in this salad. Instead of using red wine vinegar, try apple cider vinegar for a sweeter, fruity taste.
Who doesn't love a warm sandwich enveloped in a buttery, delicious croissant?!
We sure do, especially since croissants are one of our weaknesses. These sandwiches are super quick to make and will impress anyone who shows up to your luncheon (even your boss!).
This dish has multiple surprise ingredients, including honey, Dijon mustard, and brown sugar.
These items help make a honey mustard-like sauce with a kick. If you prefer your ham sandwiches on the sweeter side, use regular honey mustard instead.
This appetizer is reminiscent of a holiday sandwich stuffed with leftovers, making it one of the best lunches.
You'll be skipping the bread for these rolls, so they won't be as filling as holiday leftover sandwiches.
They're equally delicious, though, especially with the addition of homemade mashed potatoes.
Part of what makes this recipe so tasty is the gooey mozzarella cheese in the middle. You can use your favorite cheese instead for this recipe. Try using shredded cheddar or even gouda for an incredibly tasty app.
Tip: Make sure to use shredded cheese. Otherwise, your cheese might not melt fully.
This layered chicken taco salad is not only great for luncheons but also for picnics, BBQs, and nearly any occasion.
Layers of veggies, cheese, chicken, salsa, and tortilla strips provide the perfect combo with a yummy crunch from the strips. It's healthy, quick, and super tasty.
This recipe calls for French dressing to add extra flavor to the salad. If you'd prefer a creamier taste, try using homemade or store-bought guacamole. It adds the right amount of flavor to this chicken taco salad.
Do you have a craving for wraps but want something other than meat and cheese as the filling?
These chicken, cranberry, pecan salad wraps are creamy and satisfying. They're the perfect addition to any luncheon and can be turned into pinwheels for an appetizer.
The secret (not so secret!) ingredient is the tortillas that you'll be wrapping the salad in for this recipe.
If you want to add some extra veggies, try using a spinach wrap instead. You can also use a low-carb wrap to cut a few calories off of the wrap.
It's crispy, crunchy, healthy, and has a homemade dressing! What more could you want from a salad?!
This yummy salad option has a super creamy dressing and is ready in a snap.
Lemon juice is the hidden food item that helps keep the dressing (and avocado) from browning. Plus, it adds a nice tang to the whole dish. If you have lime instead, you can use this option for a similar flavor.
Tip: Pack the tortilla chips separately, so they don't get soggy.
Loaded baked potato soup is an absolute classic! It's one of the most comforting lunch recipe ideas and can be great for a casual get-together or a more elevated one. Add a sprig of parsley or chives and bacon bits to make it fancier.
This soup is so comforting because of its rich, thick consistency. This consistency is because of the heavy whipping cream that's included. For a healthier take, you can use Greek yogurt and milk.
You'll still get a nice, creamy soup with a much lower fat content!
These sandwiches are so cute! They also feel quite elegant, yet are simple to make (we promise!).
Once made, wrap each sandwich in brown parchment paper (like the recipe's image) for an aesthetically pleasing appearance.
You'll use a ciabatta baguette to house the yummy meats, veggies, and seasonings. Instead, you can use brioche or even a regular baguette to create these sandwiches. They'll be tasty, cute, and receive rave reviews!
Tip: Don't skip the refrigerating step – this is when the sandwiches are being pressed into the ideal shape.
Have some keto luncheon pals who'll be joining you? Don't worry; keto recipes don't have to be challenging or complicated!
Try making this tasty lettuce wrap sandwich that will leave you and your keto buddies' tastebuds happy.
Sliced turkey meat is the main star of these lettuce wraps. However, you can use your favorite deli meat as a main ingredient in these wraps.
You can also make them vegetarian-friendly by skipping the turkey/bacon and adding more cheese inside.
Forgot to prep your dish for the luncheon potluck? This chicken burrito bowls recipe will save you and have everyone asking for the recipe! These taste like homemade Chipotle burrito bowls, but so much better.
The recipe calls for white rice to help bulk up the dish. However, you can use any type of rice you'd like. Try using brown rice for extra fiber. Or, add Mexican rice for extra flavor.
Tip: Rotisserie chicken works well for a quick protein topping.
Want to make the best luncheon with seasonal options that make it feel like you're running a farm-to-table restaurant?
Keep this recipe highlighted because it is one of the most elegant dishes. It's stuffed with couscous, feta, peaches, and an olive oil dressing.
The unexpected but expected ingredient is the peaches. If you have another favorite seasonal fruit, you can toss that in.
Tip: Elevate the dish by grilling the peaches to create a tasty, smoky flavor.
Yes, it's possible to have bacon in your dressing now! It's so good; you won't ever want to pour cold, bottled salad dressing on anything ever again. This salad is super fresh, and the dressing is tangy, sweet, and salty (from the bacon).
The base for this salad is spinach, as you probably guessed from the title. Not everyone's a fan of this bitter green in salads.
You can use romaine lettuce instead, though beware it may get a little bit soggy with the heat from the warm bacon dressing.
Bet you're wondering about the secret ingredient, especially since it's in the recipe's name! Don't worry; we'll get to it shortly. But first, this simple recipe provides you with the ultimate ooey-gooey grilled cheese sandwiches.
So, what's so special about these grilled cheeses? You'll be adding powdered sugar to each sandwich (yes, really!). It adds a touch of sweetness that makes this sandwich stand out.
If you don't have powdered sugar on hand, try using brown sugar. It will give your sandwiches a nice caramel flavor.
This chicken salad recipe is for those who cannot get enough chicken salad. It's one of the top luncheon food ideas because it's sweet, creamy, and utterly delicious.
You'll find the classic ingredients in this chicken salad, like pecans, cranberries, and granny smith apple pieces.
As mentioned, there are cranberries in this chicken salad. If you want a slightly sweeter flavor, try using dried raisins instead. You won't get the exact same pretty pink color, but it will be just as tasty.
Have you ever tried chicken salad with grapes instead of cranberries?
This recipe will make you run out to the store to grab grapes right away. These grapes are halved, so they won't shoot out when you bite into the sandwich, but they'll still be juicy.
Adding pecans into the chicken salad helps provide nuttiness and yummy texture. Instead, try using walnuts for a more flavorful recipe.
Tip: Adding celery leaves provides a parsley-like flavor to each sandwich, though you can skip if you don't like the texture.
Looking for a chicken salad sandwich that will wow, but only requires a few ingredients?
Try making this cranberry pecan chicken salad recipe. It's straightforward and super tasty, so it's perfect for picnics, luncheons, or even a standard lunch.
The secret ingredient is mayonnaise which helps create the creamy consistency found in this chicken salad.
Don't like the taste of mayonnaise? You can easily switch it out for the same amount of Greek yogurt and get an equally creamy, yummy chicken salad.
How can a recipe with only five ingredients be so mouthwateringly delicious? We'll tell you how!
The combo of tangy cranberry chutney, creamy brie, and roasted turkey is unlike any other.
This recipe calls for sourdough bread, but if you have another similar artisanal bread, you can use that instead. Try using focaccia for a richer, more buttery taste.
Tip: Using pieces of turkey breast instead of sliced deli meat gives the sandwich a more homey appeal. Though, you can easily use either for an excellent sandwich.
We're suckers for Waldorf salads. It's creamy, crunchy, and hits the spot every time; it's one of our favorite lunch special ideas. What we don't love is how many calories are in the mayo!
This salad uses Greek yogurt as a replacement for the typical mayonnaise. It helps create that same creamy consistency with a lower calorie count.
If you enjoy avocados a lot, you might want to swap the yogurt for a ripe mashed avocado. Using avocados will change the flavor slightly, but you'll be surprised by how well it pairs with the other ingredients.
Don't want to take time to craft a whole dessert for your luncheon but still want something to satisfy sweet cravings?
This creamy vanilla grape and apple salad is just the thing to include in your menu! It's the perfect amount of sweet and creamy, plus you can even use it as a side dish.
You'll be using red apples for a sweeter flavor in this creamy fruit salad. However, if you want to cut some of the sweetness, you can use green apples instead. Green apples will add a yummy tangy flavor to the salad, making it irresistible.
Still have questions on luncheons? Read through our FAQ to become a luncheon specialist!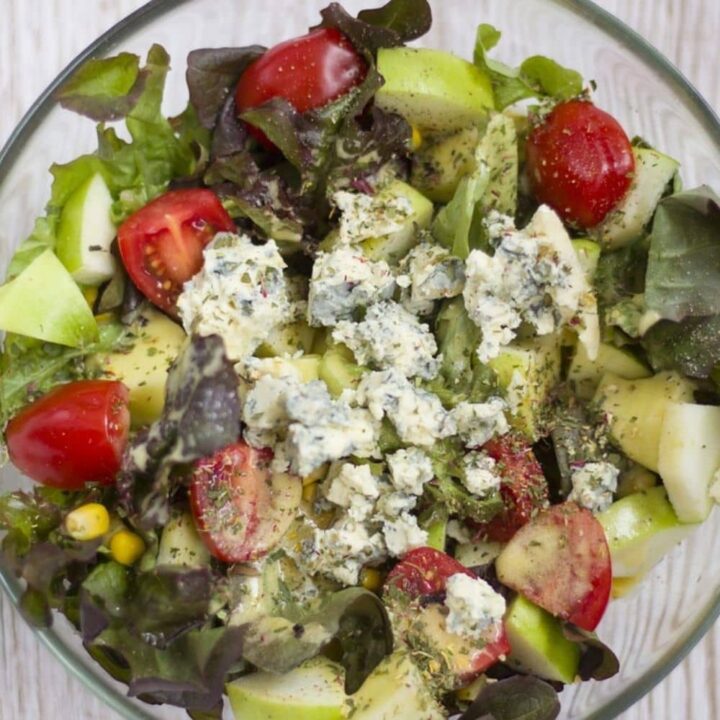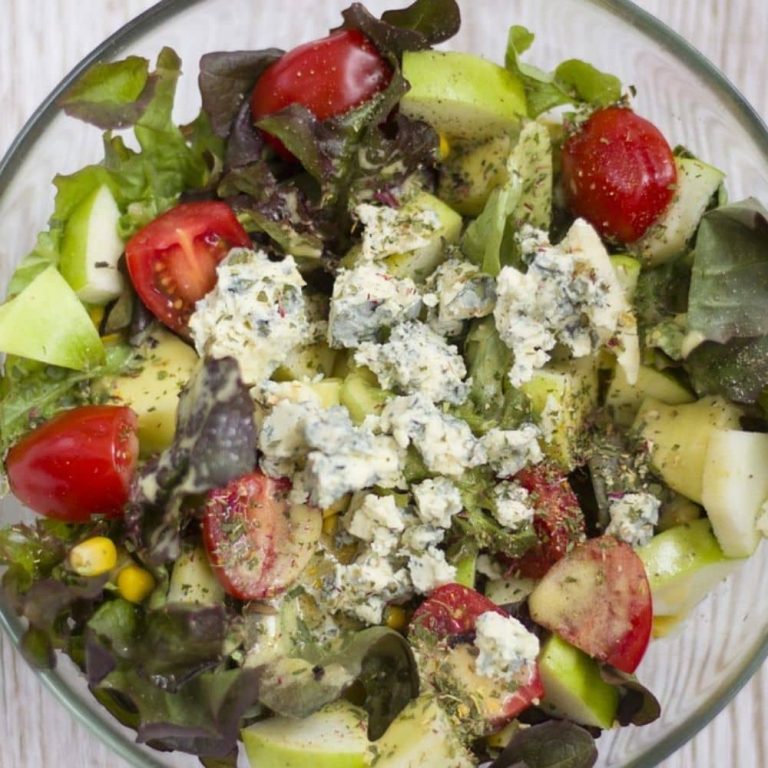 23 Easy Luncheon Recipes
This Luncheon Ladies dish is super yummy and only has a few steps; see below for the directions on this dish.
Ingredients
3 celery ribs
12 whole cloves
4 hard-boiled eggs
4 pimiento slices
20 carrot curls
12 ripe olive slices
4 tomato slices
4 lettuce leaves
8 whole pitted ripe olives
2 c chicken salad
Instructions
Start by cutting 8 1" sections from celery sticks, cut the remaining pieces into 1 ½" pieces. Add the slices to a bowl of ice water; they should start separating after about one hour.
Time to form the "ladies" by placing the hard-boiled eggs on a platter and adding cloves for the eyes/noses and pimentos for the mouths. Add carrot curls for hair and tomato slices under the eggs to create the body. The lettuce can be folded to look like a skirt.
Add ½ cup of the creamy chicken salad under the lettuce to help everything stick together. Next, add olive slices for buttons. Drain the celery and add pieces next to the tomato for arms and to the bottom for legs. You can add olive pieces to create shoes. That's it; you're ready to serve this cute appetizer!
What Are Good Luncheon Recipes?
Good luncheon dishes depend on what you have time to create and what your group enjoys! Generally, a good menu includes a salad or appetizer, a main entrée (like sandwiches), and a dessert. Follow this meal guideline, and any luncheon you make will be good!
Use the above recipes for more luncheon inspiration.
What Is a Good Menu For a Luncheon?
A good menu for a luncheon is anything that includes easy-to-eat foods. Try adding a few appetizers like finger sandwiches, a salad, and a hot main dish.
Including foods that are not messy creates a fun environment for conversation! This works well both for work-related luncheons and get-togethers with girlfriends.
What Can I Serve At a Lady's Luncheon?
Tea sandwiches are great at a Lady's luncheon! A lady's luncheon generally includes smaller bites like finger sandwiches, small bowls of soup, and pastries.
A fun charcuterie board, taco station, or tapas are excellent options. If you're at a more casual get-together, you might even consider bringing some bubbly!
What Should I Make For Lunch With Friends?
You can make a more casual lunch with friends if you'd like. Here's your chance to shine!
You likely already know what your friends like and don't like in food, so you can use that to your advantage.
Make a simple lunch with appetizers like chips and guac. Main dishes can be pizza, soup, or salad. Of course, you'll need a dessert, like brownies, to serve afterward.
What Do You Serve At a Work Luncheon?
Work luncheons tend to be more formal, depending on your work environment. Consider creating slightly more elevated foods like hummus wraps, tea sandwiches, etc.
Dessert is not required for a work luncheon, though you can certainly create one if you'd like. Otherwise, fresh fruit and vegetables are great appetizers/sides.
We're ready to hand over the expert luncheon badge to you now! You should be fully stocked with some of the tastiest luncheon dishes that will make people think you've crafted many luncheons before. Start with a few and see what you think.
Happy luncheon-ing!