Soul Food evolved from recipes that were brought to America from Africa and the West Indies into traditional dishes that have become as recognized and mainstream in the Southern United States as a glass of sweet tea.
These favorites are no longer considered ethnic offerings, but staples of the American menu. The good news is, you don't have to be from the South to enjoy soul food recipes.
Try some of the Sunday dinner soul food dishes on our list, and you'll soon have a whole new perspective on Southern cooking and the Southern soul food traditions that created them.
Soul food is comfort food, and we all need a little comfort food now and then.
If you grew up with Sunday soul food, these dishes will send you back in time. We predict there are recipes here that will soon be in regular rotation in your kitchen. And if you like these amazing soul food recipes, for sure one of 30 Unique Dinner Ideas to Impress, will surely make that rotation as well!
The milk and eggs combine to make this Southern Baked Macaroni and Cheese a soul food favorite.
Three kinds of cheese and your favorite pasta make this dish rich and creamy.
This is a quick and easy recipe, soon to be a new favorite! Sour cream is the secret ingredient along with lots of butter.
This recipe is comforting food at its finest. This dish can be a side or a main course for your homemade Sunday soul food dinner. Freeze leftovers into individual servings for a quick and easy meal on the go
Smothered Chicken is right up there on the list for Sunday soul food dinner ideas.
Have you ever tried this cream gravy? Smothered Chicken is an economical and unique dish that will please both family and guests. Start with chicken legs and thighs, coat in seasoned flour, and fry.
Remove the chicken and add onions, flour, and bullion to the pan drippings to make the cream gravy.
Then, simply add back the chicken, cover, and cook to temp. It's easy and you're going to be amazed at the results.
What is a typical soul food meal? Fried Catfish comes to mind. The secret to making the ultimate Southern-Fried Catfish is cornmeal and flour breading.
It's seasoned to perfection and when you dip your fresh catfish in beaten egg with hot sauce, you create layers of taste that epitomize traditional soul food flavors.
For best results, don't overheat your oil, and don't crowd your pan. Fry in batches until golden brown on each side. Serve with lemon wedges and a parsley garnish for a perfect soul food dinner idea!
Of all southern recipes, Smothered Chicken is a traditional favorite. This version uses a whole chicken, parted out, dredged in seasoned flour and fried in butter.
It wouldn't be Southern without butter, right? Same for the gravy. The mirepoix is added to the pan drippings and the cream gravy is created.
Then the chicken is added back, covered, and cooked in the gravy until it is thoroughly done.
This Southern favorite is sure to please. Don't be surprised if this recipe becomes an often-requested favorite.
The secret ingredient in Soul Smothered Chicken is a pinch of Cayenne Pepper to the flour mixture for a spicy kick!
Want to bring some southern style to your dinner, feed a big group, or have leftovers for weekday lunches?
This Southern Goulash is a way to not only stretch your grocery dollar but to provide some down-home comfort food as well.
This recipe starts with lean ground beef, and pasta simmered in a pot of fresh and hearty tomato sauce.
You can add beans or corn to the pot for added flavor. Top with grated cheese and sour cream for serving and you've got a soul food dish everyone will love.
Chile Pepper flakes, a shot of Worcestershire sauce, and some Cajun seasoning give this one-pot meal a little added bit of soul food spice.
Brining chicken in buttermilk is nothing new in the south. That's the way Grandma used to make it.
This Buttermilk Brined Southern Fried Chicken is as authentic a soul food chicken recipe as you're likely to find anywhere.
For those of you not familiar with the buttermilk method, soaking the chicken in buttermilk before breading in seasoned flour helps to keep the meat from drying out.
The seasoned flour /cornstarch breading gives this fried chicken added crispness and holds in the most flavor of the meat.
Start with a whole chicken, part-out, and fry in batches. For best results, maintain your oil at 300 degrees throughout the frying process.
Black-eyed Peas have been a southern staple for hundreds of years. This recipe version is as traditional as it gets.
The addition of bacon, salt pork, or ham hocks gives this dish a smoky taste that's hard to beat. Mustard greens, Kale or Swiss Chard can be substituted for Collards . Omit the meat and use vegetable stock to make this dish vegan-friendly.
Serve with cornbread for a wonderful soul food dinner. Tradition says that eating Black-eyed Peas on New Year's Day will bring good luck for the year.
Corn Pudding or Southern Corn Casserole is a traditional southern side dish often served at the holiday table.
This version is so quick and easy to make that you won't want to wait for Thanksgiving to serve it.
Crushed saltine cracker crumbs give the dish another layer of texture to contrast with the creamy sweetness of the corn.
You can customize this recipe with additions of Jalapeno or mild Anaheim chile peppers, sun dried tomatoes, crumbled bacon or diced ham.
The possibilities are exciting to consider. Remember this side dish when you plan your next Soul Food Sunday Dinner.
This recipe was traditionally a way to stretch the food budget. It's still a great dish to serve when you have a lot of mouths to feed.
Crisp bacon and onion lend crunch and flavor to the cabbage. It's almost like a hot slaw.
A pinch of sugar and the addition of some red pepper flakes give extra spice and layers of flavor to this southern staple.
It's a great way to use up a cabbage head that's sitting in your crisper drawer. Give it a try the next time you need a side dish for your soul food dinner.
Give this all -American dish a southern flavor by using cornbread crumbs and diced onion in the mixture of ground beef and pork, along with the traditional Italian seasonings.
After all, what is meatloaf but a giant meatball? A dash of Worchestershire sauce and Dijon mustard elevate the traditional ketchup topping.
Cover the loaf with strips of bacon before baking or add grated carrot to the mixture for a fun and delicious variation.
Leftovers are great as cold or hot sandwiches or cut up and scrambled for breakfast with eggs.
Okra is one of those vegetables that is somewhat unused by the population, with the exception of many southern recipes.
It originated in Africa and has been used in southern cooking for hundreds of years as part of delicious soul food recipes.
Okra is a versatile addition to many recipes, and can also be pickled or fried.
Here we're using it with tomatoes, onion, and bacon, for a uniquely southern side dish which can be a topping for rice, or, with the addition of smoked sausage or ham, can also be served as a main course.
This is not your watery sauce from a can. Southern Spaghetti Sauce is dense with ground meat, onions, peppers and tomato.
The secret ingredient of this recipe is Worchestershire sauce and a pinch of sugar to add depth to the flavor profile, and to complement the sweetness of the tomato while taking some of the edge off the acidity.
This dish freezes well and is a quick and easy leftover meal, all you have to do is cook your favorite pasta, and you've got a comfort food dish everyone will love.
Beef Stew is another one of those all-American staples that can also help you stretch your grocery budget for the family.
Use an inexpensive cut of meat to begin with, and end up with an amazing stew.
Southern cooking turns this common meal into Southern Beef Stew with the addition of hot sauce and Worchestershire to the stew gravy, giving the meat an addition layer of flavor and tenderness.
Use all the traditional vegetables and you'll enjoy serving this southern flavor to your family on cold fall and winter nights to warm them from the inside.
It just wouldn't be southern cooking without cornbread, and you can't have Southern Style Cornbread Dressing without it either.
This soul food side dish is great at the holidays or anytime you crave your favorite southern holiday flavors.
Start with homemade cornbread and either ritz or saltine cracker crumbs. You can also make this recipe vegan-friendly by substituting cream of celery soup and vegetable stock for the chicken.
The secret ingredient to make this soul food recipe especially savory is some fresh, chopped sage. Use ground sage if you can't get fresh sage. This recipe is perfect for your next Soul Sunday Dinner.
This smoky sweet baked bean recipe is another one of those you're going to want to put into regular rotation.
This dish will be a favorite at all your potlucks and summer BBQs. You can add bacon, salt pork or ham to give a smoky, meaty protein boost.
The secret ingredient in this dish is yellow mustard added to the barbeque sauce.
This gives the beans a tangy flavor layer to that canned baked beans just don't have. Brown sugar gives them additional sweetness that will make this recipe a hit with all who partake of it.
You can't talk about cooking soul food without including a recipe for Seafood Gumbo. Gumbo is as southern as it gets, and a good gumbo recipe is a must for anyone collecting soul food recipes.
Gumbo is from Creole and Cajun cooking and has been a staple of southern menus for generations.
Learning how to make a good roux is the secret to successful gumbo. Use fresh seafood and set aside lots of time to prep and cook.
This is not a quick and easy throw-together dish, it requires patience and finesse, but the finished product makes it all worthwhile.
Red Beans and Rice is the definition of a soul food recipe. Humble ingredients deliciously seasoned to perfection.
Once you try this version of Red Beans and Rice you'll never see the individual ingredients the same way again.
Build this dish with layers upon layers of seasoning and meat choices from shrimp to smoked sausage.
The smoky flavors and hearty textures make this dish the quintessential soul food meal. Once you have perfected the preparation and seasoning, we predict you and your family will crave it often.
If "Soul Food" equates with comfort food, then the addition of this Easy Chicken Pot Pie belongs on our soul food recipe list.
This dish utilizes pre-cooked rotisserie chicken, refrigerated pie crust for top and bottom, and a delightful creamy gravy.
You can go even further by using frozen peas and carrots for a super-quick and easy dish that your family will love and you won't have to toil too hard to prepare. Add a side salad and one pie will serve a family of four.
There's been a version of Shepherd's Pie in nearly every culture in Europe.
The British brought the recipe to their colonies, including the West Indies, where it was traditionally made with lamb or goat.
The dish traveled to the New World and has evolved over the generations to become a staple of soul food recipes and traditional American cooking.
This version is made with beef and chicken, and the top "crust" is a mixture of gold potatoes mashed with cream cheese and sharp cheddar or other strongly flavored cheese.
We recommend this hearty and filling dish as a regular offering during the winter months.
While not a soul food dinner recipe, Biscuits, and Gravy does belong on our soul food list for its popularity as a southern breakfast specialty.
Tip: Don't overwork your dough, fold it over itself before cutting out the biscuits to make the flakey layers we crave.
Making scratch biscuits is a great skill for a cook to develop, but you can get away with canned buttermilk biscuits in a pinch.
The gravy is easy to make and goes well on egg dishes as well. A little splash of Tobasco or other hot pepper sauce in the gravy gives it a soul food kick.
There are a great many variations on the traditional chicken casserole.
This Southern Baked Chicken Casserole omits the can of cream of chicken soup in favor of a quick and easy white sauce.
A bit of mayo and a splash of hot sauce are the secret ingredients that give this soul food offering a layer of flavor.
Top it off before baking with a ritz cracker crumb topping for a crunchy texture and extra chew. This recipe is sure to be a winner at your next soul food dinner.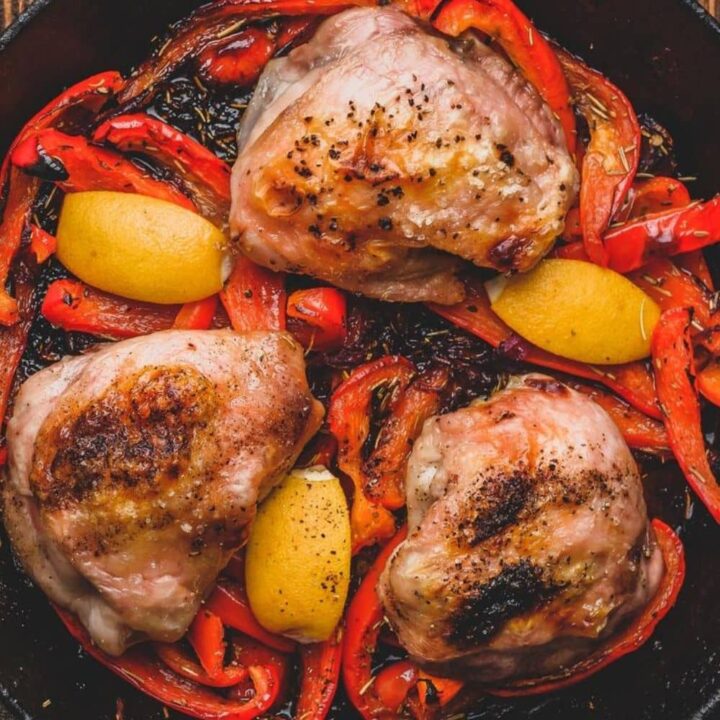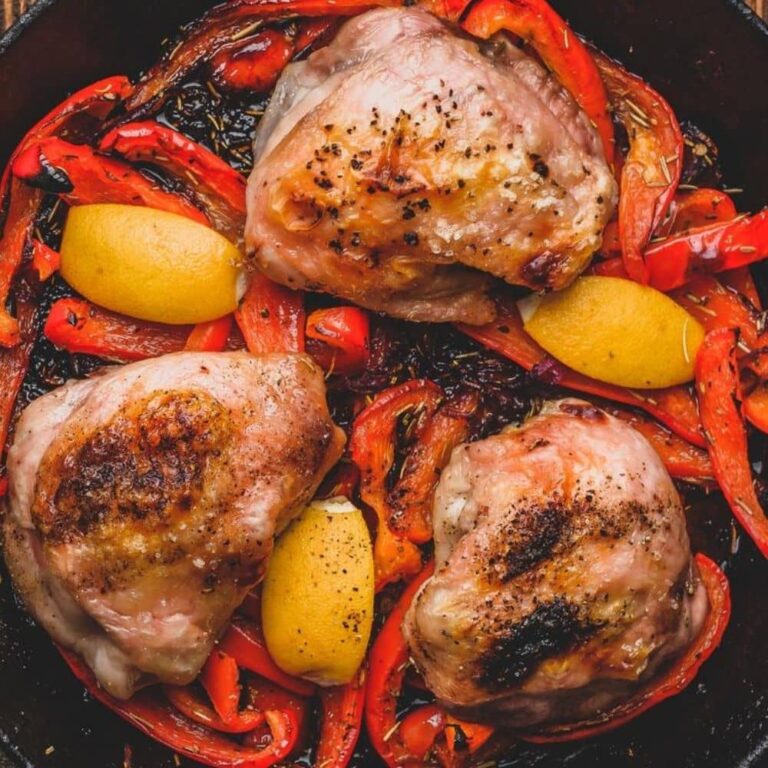 21 Best Southern Sunday Dinner ideas
Total Time:
1 hour
20 minutes
Ingredients
Kosher salt
1 lb elbow macaroni
3 1/2 c heavy cream
5 eggs
1/2 tsp ground mustard
2 1/2 tsp Cajun seasoning
1 lb sharp Cheddar, shredded
1 lb whole-milk mozzarella, shredded
1/4 tsp ground nutmeg
1 lb Gouda, shredded
Instructions
Combine milk, eggs, and seasonings Make your cheese sauce in a separate saucepan as you boil the pasta according to the package directions.
Mix 3 cheeses, butter, and sour cream into the milk and eggs, stirring until melted, then pour it over cooked pasta in a greased baking dish.
Top with grated cheese and bake until cheese browns and bubbles on the top.