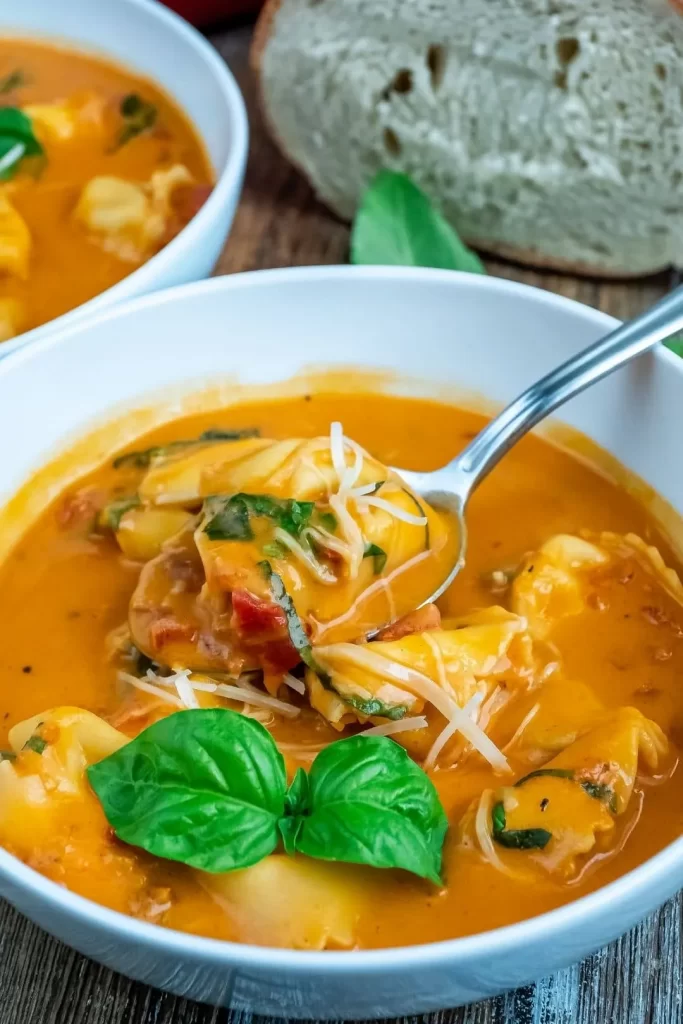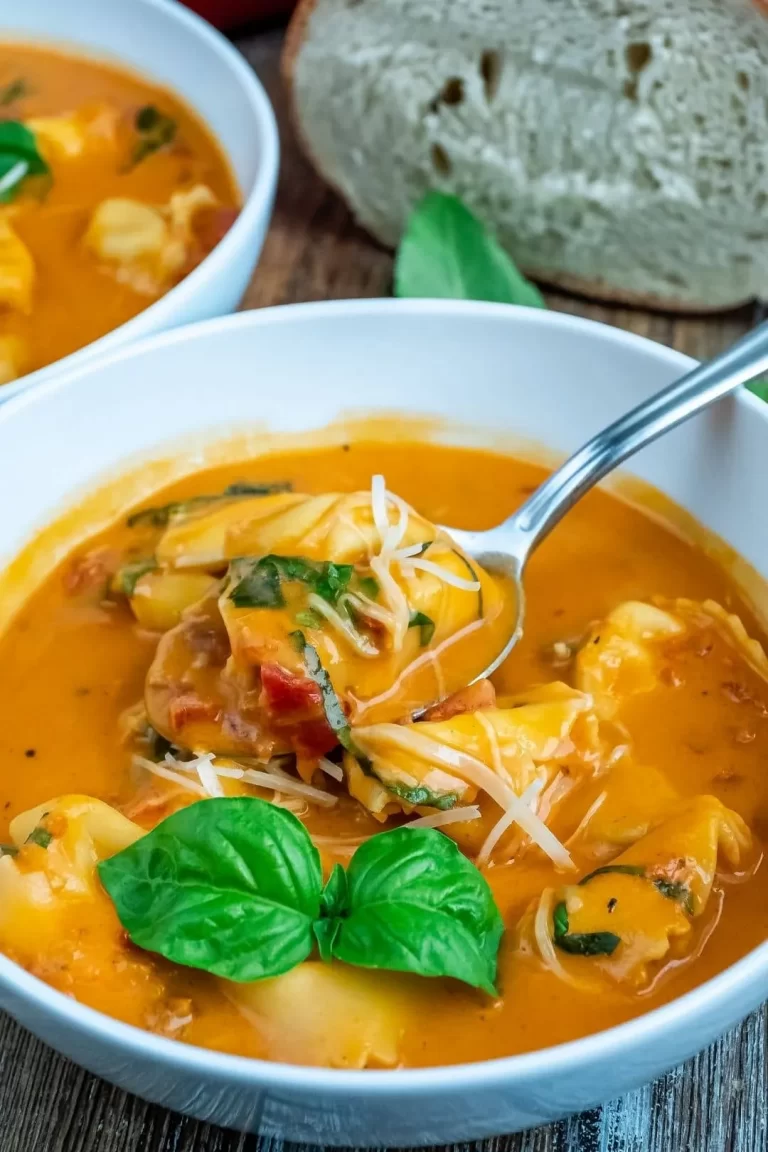 Talk about making soup a complete meal! Creamy Tomato Tortellini Soup is all you need to enjoy a full meal. It is so amazingly delicious and easy to make. You will feel like you're eating in an Italian restaurant.
This is one of my favorite soups of all time. When the weather starts getting cold, my family's first soup is asked. I guarantee you will love tomato tortellini soup.
How To Make Tomato Tortellini Soup?
In a 4 quart dutch oven or stockpot, heat the olive oil over medium heat and saute the garlic for one minute. Be careful not to burn the garlic, or it will become bitter.
Pour in the tomato soup, chicken stock, half and half, sun-dried tomatoes, dry minced onion, Italian seasoning, salt, and pepper. Bring to a boil, reduce heat and simmer for 15 minutes.
Add the tortellini and cook according to package instructions or until tender and cooked through.
Serve with shredded parmesan on top and chopped fresh basil.
What To Serve with Tomato Tortellini Soup?
This is the beauty of it. All you need is a big piece of toasted crusty bread.
You could serve it with a side of roasted chicken if you feel you need to add a bit more protein, and I like to do tiramisu for dessert or lemon sorbet. To keep with the Italian theme.
Cooking Tips
Be careful not to burn the garlic. Keep an eye on it.
If you want to make a variation, I use roasted bell pepper and tomato soup instead of just tomato soup.
Don't add the chopped basil until the end, just before serving.
Creamy Tomato Tortellini Soup
Ingredients
Ingredients
1 tablespoon olive oil
2 garlic cloves, minced
1 quart store bought tomato soup
½ cup chopped sun dried tomatoes
1 cup half and half
1 cup chicken stock
1 tablespoon minced dried onion
1 tablespoon Italian seasoning
Salt and pepper to taste
1- 9 oz package refrigerated cheese-filled tortellini
½ cup Parmesan cheese
Freshly chopped basil
Instructions
In a 4-quart Dutch oven or stockpot, heat the olive oil and saute the garlic for about one minute over medium heat
Pour in the tomato soup, chicken broth, half and half, sun-dried tomatoes, salt, pepper, dried minced onion, and Italian seasoning. Bring to a boil, reduce heat and simmer for 15 minutes.
Add the tortellini and cook according to package instructions or until tender. Serve with shredded Parmesan cheese and freshly chopped basil on top