Looking for some of the easiest and most delicious recipes that can be cooked on a Blackstone griddle? Look no further! We have compiled some of the best flat top grill recipes that anyone can make below.
All of these recipes are super simple yet versatile, and only require a Blackstone griddle for cooking, so if you're looking for things to cook on a griddle you've come to the right place.
Whether you're cooking for friends or family, you're bound to find a recipe that everyone will love!
Healthy Blackstone griddle recipes
Are you after a delicious, simple, vegan alternative to your classic steak?
This super-easy grilled cauliflower steak should be perfect for your plant-based and meat-eater friends alike! Cooking a cauliflower steak couldn't be easier; taking just 10 minutes to cook on a griddle, all it needs is the seasoning of your choice and you're good to go!
The cauliflower steak can be the star of the show as a main with other sides, or as the perfect side plate alongside other griddled veggies.
Making zucchini fritters couldn't be easier using a griddle; simply combine zucchini, egg, bread crumbs and the seasoning of your choice to make these delicious veggie treats!
Want to know the secret ingredient to make these fritters pop? Add a sprinkling (or a heaping handful) of parmesan cheese to elevate the fritters for extra flavour!
Looking for a healthy yet unbelievably simple midweek meal? These Blackstone Chicken Teriyaki Rice Bowls are the perfect option!
All you will need for this is chicken breasts, teriyaki sauce and whatever rice and veg you fancy – for this recipe, we recommend using jasmine rice for extra fluffiness.
Simply combine the teriyaki sauce and chicken, leave it to marinade and then throw it on the griddle until it becomes beautifully charred and perfectly tender!
More often than not, some of the easy, best recipe ideas are also the most simple, and that couldn't be more true for grilled zucchini!
Simply cut the zucchini into whichever shape you like, season however you like, and cook in hot butter until golden.
Want to know the secret ingredient for bringing the spice out of your zucchini? Add a dash of cayenne pepper and you really can't go wrong!
Want to know the best way to use up leftover sprouts? Simply toss them with some bacon and shallots and throw them on the griddle for this super simple but delicious side dish!
The key to getting the sprouts perfect is to Blanche them for a few minutes in a pan to make sure they're tender and don't burn up on the griddle. Once cooked through, simply toss them with olive oil, salt, pepper, and garlic powder and you're good to go!
Blackstone griddle chicken recipes
Are you a fan of the classic chicken Philly? Look no further, as this grilled chicken Philly sandwich is the perfect alternative!
The key tip here is to make sure you get all of your ingredients prepared beforehand so you don't need to rush – once you've brought out all of your ingredients on a tray, throw the chicken and veggies on the griddle on medium heat, add the cheese and there you have the perfect griddle chicken Phillies!
These grilled chicken fajitas are one the most delicious and easy recipes you can cook on a griddle, and perfect for feeding the whole family!
All you will need for this recipe is boneless chicken thighs, your peppers and whatever taco seasoning you would like.
The secret ingredient to elevating the flavour of the chicken and veggies is lime to bring out the zingy flavour and perfectly complement the smokey, spicy taco seasoning.
If you're looking for a hearty, creamy rich meal, this griddled chicken with mushroom gravy is fantastic.
It's slightly more technical as it will require a cast iron pan to make the mushroom sauce, but you can even pop the pan on the griddle to save moving around.
The secret ingredient to adding a tonne of flavour to this recipe is mushroom powder to the sauce, the perfect combination to your delicious griddled chicken!
One of the best parts of griddle cooking is its versatility – who knew that you could still transform your traditional oven-baked recipes into the perfect griddled alternative?
If you're looking for the best recipe for a griddled chicken parmesan sandwich, then this one's for you! Simply combine your chicken with butter, garlic powder, breadcrumbs and parmesan cheese and throw on your grill to get your wonderfully crispy chicken parmesan sandwich.
To build the sandwich, add a layer of your rich marinara sauce and gorgeous, melted mozzarella for the perfect lunch!
If you're looking for a recipe to use up leftover chicken and veggies, then this Hibachi Style Chicken & Vegetables is the one!
By using healthy oils such as olive oil or avocado oil, there has never been a more simple way to grill your chicken and veg!
All you will need is to chop up your ingredients and mix the oil with minced garlic to give everything that extra bit of flavour.
Not only is this recipe super simple but it's the perfect option for batch cooking too.
Blackstone griddle vegetable recipes
Are you after a super simple, healthy and filling recipe that can be paired with any meat or fish?
This balsamic grilled vegetable medley is one of the best dinner ideas, combining any vegetables you like with tangy feta cheese and balsamic vinegar to create a go-to salad that will go with literally anything!
To prepare, simply combine the ingredients in a bowl and stir until marinated and well-combined and then throw them on the griddle to make them extra juicy.
Whether you're veggie, vegan or a meat-eater, these griddle vegetable skewers are bound to wow the crowd!
If you're having a BBQ, these skewers are one of the best side dishes to complement your mains.
All you have to do is layer up your skewers, turn the heat up high and throw your skewers onto the griddle until they're cooked to perfection!
If you're looking for an alternative to just veggies, you can add in chunks of halloumi for that amazing salty flavour.
If you're looking for a recipe that's a bit different, then these vegetable yakisoba noodles will be fantastic! Packed with nutrients, yakisoba noodles are a great option if you're looking for super quick and easy meal ideas.
You can use up any veggies that you like for these, but mushrooms, carrots, broccoli and zucchini work especially well when griddled.
Once combined with the noodles, the key here is to add the special stir fry sauce to really elevate the flavours in this simple dish!
Looking for a versatile way to spice up your broccoli? This recipe is all you need! Combine your teriyaki marinade with sesame oil and sriracha hot sauce, and you will create a delicious Asian marinade to coat your broccoli florets.
When you add the broccoli to the griddle, be sure to keep a close eye on the florets so that they don't burn.
To go one step further with this recipe, throw on some sesame seeds and chopped red chilli to create a simple yet spectacular side dish!
One of the absolute best flat top griddle recipes has to be these smashed potatoes – fluffy on the inside with a perfectly crisp and salty skin, this is a great way to shake up your bag of potatoes!
The best part about this recipe is how ridiculously easy it is to make – all you will need is your potatoes, salt, oil and a few fresh sprigs of rosemary to lift out the flavour!
Blackstone griddle hibachi recipes
I bet you never imagined that you can get the perfect fried rice on the griddle? Well with this recipe it's never been easier! You can cook your rice however you like, but we like to use a rice cooker for ease.
Once the rice is cooked and dried, throw it on the grill with your bacon, veggies and egg mixture and mix it all together for a super simple griddled fried rice! If you're veggie, simply swap out the bacon for extra veggies and you're good to go.
Try out this incredible chicken steak vegetable hibachi for a delicious dinner option with salty soy sauce and fresh veggies for the perfect combination.
To make this, you will just need to chop up your meat and add it to your flat top griddle until you get deliciously charred meat. Add your veggies and cooked rice into the mix and you will have just created one of the easiest meal ideas!
This is truly one of the best Blackstone griddle recipes if you're looking for a great alternative to meat and veggies – the juicy, tender shrimp paired with the salty soy sauce is unbeatable!
This is also a great way to use up any leftover rice – all you will need to do is mix in the leftover rice with the fresh prawns and veg until you get a mouth-watering yet simple dish.
To get the perfect fried rice, crack the eggs straight onto your griddle and combine.
Are you looking for an easy recipe that's super fun to make? This Japanese hibachi-style fried rice is the one!
The secret ingredients to create this restaurant-quality meal is to use heaps of real butter, soy sauce and one-day-old rice.
Once you have this base, you can throw in just about anything you like into the mix, and cook it on the flat top griddle for all of that extra flavour.
Blackstone griddle shrimp recipes
This is one of the best recipes if you're looking for a simple, low maintenance shrimp recipe that can be paired perfectly with salads for the summer.
All you will need is a good glug on olive oil, butter, parsley, your seasonings of choice, a ¼ cup of dried white wine and a squeeze of fresh lemon to really bring out that juicy flavour!
You will only need to cook the shrimp for a couple of minutes on each side before they're ready to serve. Garnish with some extra parsley and you're good to go.
If you're looking for a more boujee recipe, then this is the one for you – using just simple ingredients, this is the best yet deceptively simple recipe for Summer.
The only ingredients you will need is your scallops and shrimp, butter, lemon pepper and bbq rub to really bring out the juicy, smokey flavours of the seafood.
Simply get your griddle cooking on medium to high heat, add your seafood, season and serve for a dish that is bound to impress!
If you're looking to reduce your meat consumption or if you fancy a more versatile recipe, then these Blackstone shrimp fajitas are an exceptional choice!
The sizzling shrimp combined with the smokey flavours of the veg and the juicy tangy lime make this one of the best griddle dinner ideas for any night of the week.
The key to cooking these shrimp fajitas to perfection? Whack your griddle on super high heat and this gorgeous recipe will be done in just a few minutes!
This recipe is a fantastic idea if you want something super simple without compromising on flavour – by griddling the shrimp and the corn tortillas, you will create a delicious, mouth-watering feast that will have your friends and family begging you for the recipe!
These tacos can be incredibly versatile, but the key to getting the perfect sauce is to combine tartar sauce and sriracha to create that lemoney, spicy flavour which will really elevate your juicy shrimp.
Layer up your tacos and add a squeeze of lime and you will have yourself a guaranteed crowd-pleaser!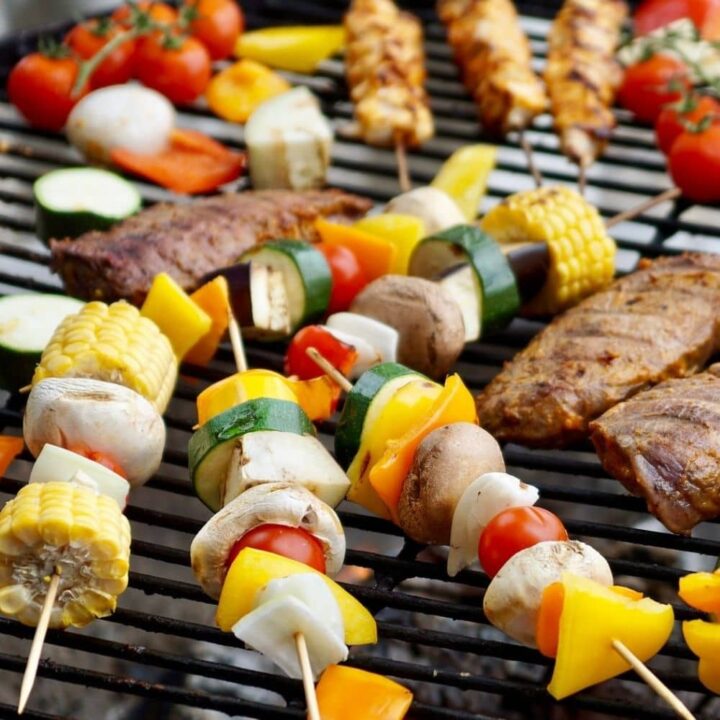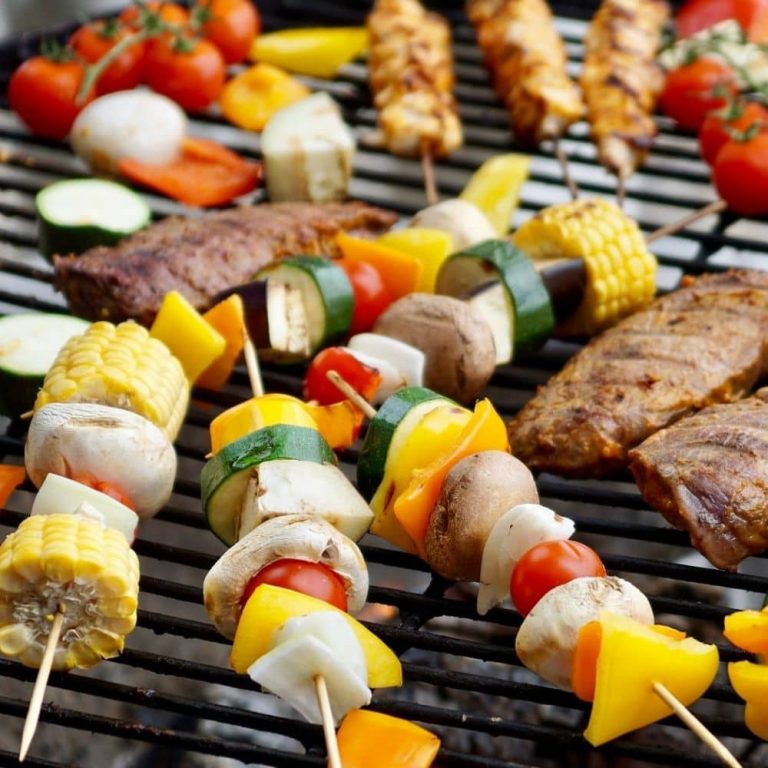 23 Easy Blackstone Griddle Recipes to Try
Instructions
Choose your favorite dish!
Prepare ingredients according to the recipe.
Be ready in 30 minutes or less!