What is the healthiest cake to eat? One might say none as all cake is sweet and either covered or layered in frosting and icing; but what if you could use healthy cake recipes to meet your needs for something sweet and healthy?
As bakers look for healthy alternatives, low-fat cake recipes and other recipes are being written.
Does this leave the question are homemade cakes healthier? Usually, any baking or cooking done at home is healthier because you can monitor the ingredients and methods used.
For instance, you can be sure that your low sugar cake, indeed, is low in sugar because you measured it out.
Let's take a look at 20 easy healthy cake recipes you can bake right at home.
A cake that is vegan, gluten-free, dairy-free and under 100 calories per slice! Where are the plates?
This is a chocolate cake you won't feel guilty about eating even if you take a second slice and one to go.
With a crumbly sponge and layers loaded with chocolate, you may not even be able to notice that it's missing sugar, oil, butter, and milk.
Get yourself a mixing bowl and spoon because it's just as easy to whip up as it is to eat!
Natural ingredients make this cake paleo-friendly and gluten-free.
It does call for almond flour and milk, so for anyone who is allergic to almonds you can substitute with cashew flour or milk.
If you have general nut allergies or want to go completely nut-free try hemp milk and sunflower seed flour.
Cinnamon is an excellent spice to use with carrots and can be enhanced with nutmeg and ginger.
A cake with no sugar? It is definitely possible. You might just go bananas for this Healthy Banana Cake.
Moist and fluffy, it's everything a banana cake should be. Don't worry about sugar, eggs or dairy. You won't need it.
Wholewheat flour helps give it a lighter texture. Baking soda gives structure and rise. Natural granulated sweeteners give, well, sweetness.
Of course, what is a cake if not sweet. So, a tip for naturally boosting this cake's sweetness is using overripe bananas.
A simple pound cake is the true test of all bakers, but is it possible to make it delicious and healthy? Yes!
You can include this cake in your book of low-calorie cake recipes. At 125 calories, this Vanilla Bean Pound Cake is still sweet, fluffy, and full of that lovely vanilla flavor.
Liquid stevia instead of refined sugar is used to give it a low-calorie count.
If you have another favorite sweetener, feel free to substitute.
While this pound cake can stand alone, it opens opportunities to indulge with a scoop of ice cream and even a little drizzle.
Get ready to scoop up all the apples in the store and orchard you can find and carry because this low-fat cake will have you keep going back to the kitchen to make more.
It's a blend of sweet and tart and serves a mouthful of lemon flavor and fresh apple slices with each bite.
Add a touch of sweetness by dusting the top with powdered sugar.
It goes great with a cup of coffee or hot mulled wine in the autumn season.
No birthday is complete without a birthday cake and this Healthy Birthday Cake will have you not questioning that fourth and fifth slice.
Quick to bake in under an hour, this birthday cake is not only fast and healthy to make but also gluten-free and dairy-free.
Almond flour, oat flour, coconut oil, and dairy-free milk are used as healthy alternatives.
The secret to achieving that perfectly sweet taste is pure maple syrup. When you finish icing your birthday cake, don't forget to add the candles.
Made healthy and fit for two, this Healthy Matcha Cake, might be a new favorite for matcha lovers.
You can eat this cake guiltlessly because it's sugar-free and high in protein and whole grains.
It bakes fluffy and light and goes well with sweet and tart fruits like strawberries. The matcha color is delightful and would look lovely served.
Prepare your favorite afternoon teas and sandwiches because this cake would well suit an afternoon teatime, especially with a garnish of edible flowers.
Can you eat cake for breakfast? If you're making this Healthy Yogurt Oat Blueberry Breakfast Cake, you certainly can.
This vegetarian-friendly cake is one you can bake now and save for later.
Freeze when you want to keep for later and thaw when you're ready to eat. It's so easy to make you don't even need a mixer to whip this cake up.
Just a bowl and a spoon, and you'll be eating cake for breakfast in no time.
For healthy Bundt cake recipes don't skip the Healthy Lemon Bundt cake. You can enjoy clean eating since it is free of refined sugar and flour.
Pull up your sleeves to bake from scratch. This cake comes out moist and fluffy. It is perfect for Sunday afternoon or midweek evening dessert.
Drizzle some lemon icing all over the top in the fashion you like to complete this cake, but make sure it's completely cool first, so the icing doesn't melt.
Decorate with air-dried lemon slices to add a creative flair.
What goes well together in the morning? Coffee and cake. Prepare to have a breakfast cake so light, fluffy, and delicious, that you will not be able to wait for the morning to eat breakfast!
All it takes is one bowl and you won't need butter, oil, or flour. You will certainly need vanilla extract as with healthy cake recipes, vanilla is like the lifeline. Try adding a pinch of nutmeg to enhance the cinnamon flavor of this cake.
The Breakfast Cake is great for those who have a serious sweet tooth and must start their day with a little something sweet.
A good coffee cake is hard to find but easy to make with this recipe. You will be able to make your perfect breakfast, snack, or dessert in under an hour.
With 11 natural ingredients, the Best Healthy Coffee Cake is vegetarian-friendly, gluten-free, paleo, low-carb and keto-friendly.
There's a lot you can check off there. Maple syrup is the key ingredient here for adding not only sweetness but
giving a moist delicious texture. It won't be too much coffee to pair with your morning brew.
Stop your search for diet cakes that you can truly enjoy. A keto coconut cake that is not dry and filled with the perfect amount of shredded coconut in each bite has met the challenge.
Simple but with a strong coconutty flavor, this cake will transport you to a tropical oasis. You might even want a pina colada or an exquisite espresso to enjoy this cake with.
It packs in the coconut flavor with coconut flour, unsweetened shredded coconut, coconut extract and coconut milk.
To ensure that beautiful texture, be sure to mix the coconut milk well before using it.
Yes, this cake is just about as epic tasting as its name sounds.
A scrumptious pumpkin sponge that is well spiced and covered in a luscious cinnamon cream cheese frosting, you won't
believe how good it tastes until you try. Have full permission to indulge with lighter ingredients like almond flour, coconut sugar, and pure maple syrup. It's also a bonus that pumpkin is filled with vitamins, fibre, and antioxidants.
This cake gives you all the feels and vibes of Autumn in one bite.
Pineapples and carrots may sound like an odd combination, but when they come together in this recipe, they make for a delicious dessert pair.
Carrot cake is traditionally jammed pack with flavor and sweetness, and this recipe allows you to indulge in a lighter version guilt-free. Raw sugar gives a unique sweet flavor with lower calories because it's not processed.
Because of its ingredients, carrot cake is prone to coming out like a pudding. Be sure to monitor your wet and dry ingredients to adjust for stodginess.
Zucchini as cake? How does that work? Well, you take zucchini and jazz it up with chocolate chips, cinnamon, nutmeg and maple syrup and you're on your way to making a healthy dessert.
It won't taste like a vegetable—that would be weird, right? Instead, you'll have a rich chocolatey cake that is light and yummy.
If you want to use a nut-free flour alternative, banana flour provides an intriguing substitute. It is full of minerals and vitamins and is rich in resistant starch, it is good for those with diabetes.
You'll want to keep this in your pocket of healthy chocolate cake recipes.
Chocolate and peanut butter are a popular match that never misses when it comes to a delicious treat.
Vegetarian friendly, containing zero refined sugars, and covered with a low-calorie frosting, it is a cake you will love to make and eat over and over again. It is light and moist because less oil and plain Greek yoghurt are used. Avocado is listed in the recipe, but you can use any healthy alternative.
The secret weapon pulling all of the ingredients together is a teaspoon of espresso instant powder.
Will you need a spoon to eat this cake? Yes, but it won't be like you're actually eating applesauce.
The Applesauce Cake is soft and moist with the classic apple flavor. Applesauce contributes to flavor, texture and rise.
You can use extra oil if you'd like, but including more applesauce can really scratch this off for you.
Calling for nine ingredients, it's super easy to make and you can bring in your kids or grandkids to help you make this yummy dessert.
Who doesn't love a chocolate cake? And a healthy one? Get ready to indulge with no guilt.
You won't taste the avocado, but you'll certainly taste the depth of chocolate in the Fudgy Chocolate Avocado Cake, for sure.
You might even forget it's actually a healthy dessert, one that is sugar-free, gluten-free, and dairy-free! Coconut cream adds to the decadence of the chocolate sponge.
Of course, you can't forget frosting. Dark chocolate is especially flavorful and will create the richest frosting.
When Christmas time comes around, it's great to have healthy cakes in a sea full of sweets that will surround you during the holiday.
Fruit cake is a classic holiday cake, undoubtedly sweet and rich, so having a healthy alternative makes eating that slice of cake even sweeter. This Healthy Christmas Fruit Cake is gluten-free, dairy-free, and grain-free.
The key to a good fruit cake is the beer, liquor, or wine use. Sticking to red wines and brown liquors will give you the best flavor.
Strawberry cake brings summer right to you with every fork full.
Any strawberry cake rests on a good selection of strawberries, so don't be afraid to try the strawberries first to make sure they have a good taste.
This recipe calls for both fresh and frozen strawberries. If you are up for a little extra work, freeze-dry your own selection of fresh strawberries to use for coloring and flavor.
There's no such thing as too many strawberries in a strawberry cake. Decorate with strawberry roses on top to add an elegant touch.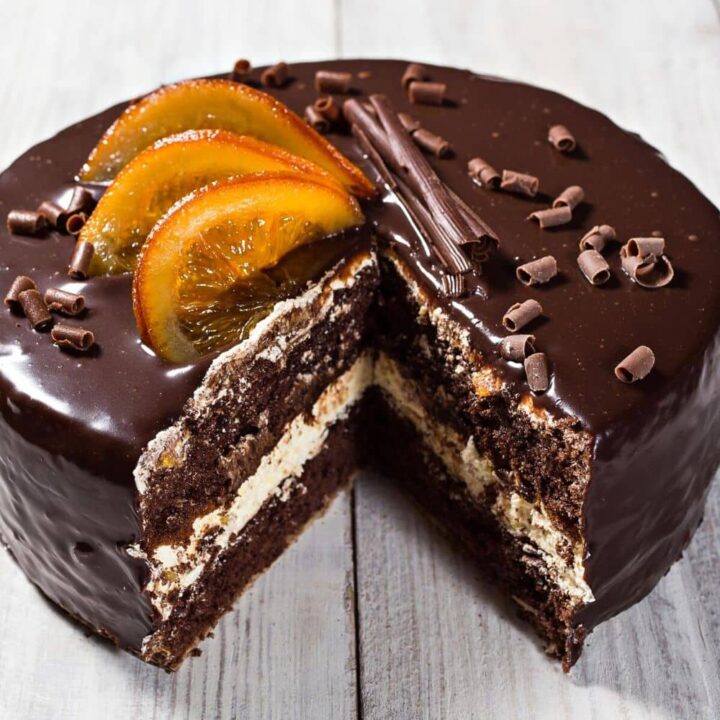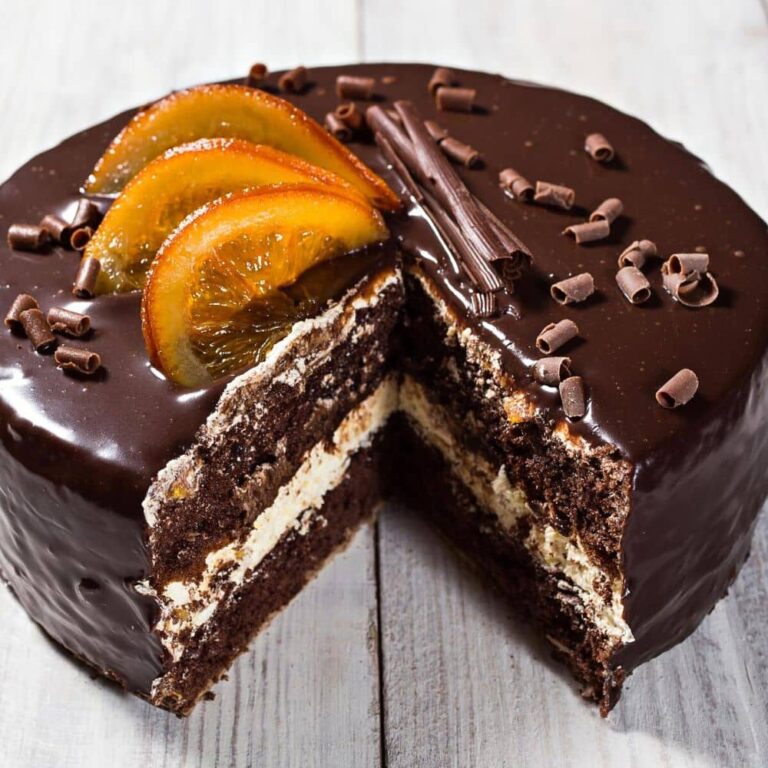 20 Easy Healthy Cake Recipes
Ingredients
1 package chocolate cake mix (regular size)
1 package (2.1 oz) sugar-free instant chocolate pudding mix
1-3/4 c water
3 large egg whites, room temperature
frosting
1-1/4 c cold fat-free milk
1/4 tsp almond extract
1 package (1.4 oz) sugar-free instant chocolate pudding mix
1 carton (8 oz) frozen reduced-fat whipped topping, thawed
Instructions
Set your oven to 350֯ F and coat a 12 x 12 glass baking dish (or similar size) if you are not using a non-stick pan.
Beat the cake mix, pudding mix, water and egg whites in a large glass or steel bowl for a few minutes until well blended, ensuring no lumps or air pockets. Pour into the baking dish pan.
Bake for 12-18 minutes and do a toothpick test to make sure it's baked. Once ready, take out to cool.
Combine almond milk, vanilla, and about a third portion of the pudding mix together with a whisk in a large bowl, continuing until all the pudding mix is used. Let pudding mix stand for 15 minutes before adding the whipped topping into the mix.
Frost and garnish cake as desired.