Cooking and serving up a delicious meal just got easier, with the use of the amazing and efficient air fryer, the Instant Vortex. This air fryer will make cooking chicken, steak, pork, vegetables, dessert and so many other things simple and quick to get dinner on the table in absolutely no time.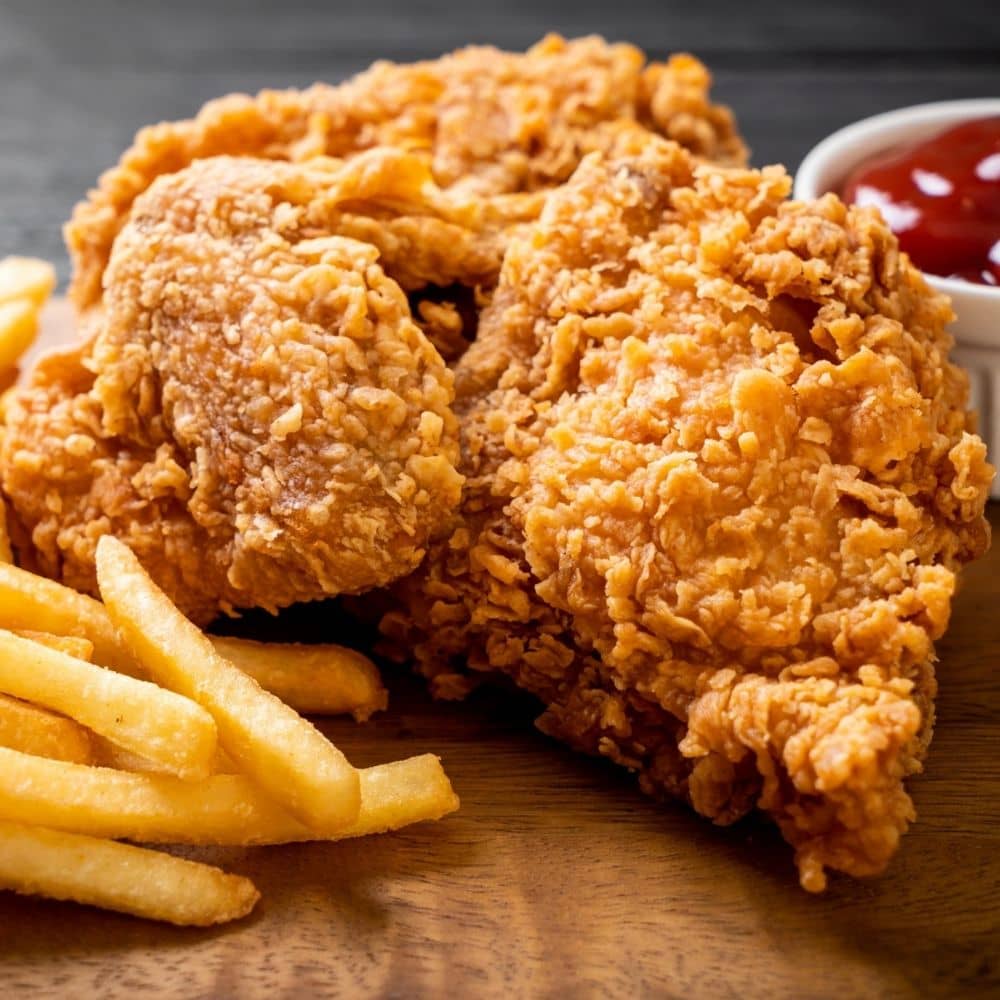 These instant vortex plus recipes are the best of the best, to give you lots of ideas for lunch, dinner, or even breakfast.
As far as instant vortex air fryer recipes go, these are going to become your new go-to's for everything your air fryer can do. East, Best, Ideas for all utilizing your instant vortex plus to the fullest. Air fryers are new to the scene, so a lot of people wonder,
What can I cook in Instant Vortex Plus?
The answer is almost anything! Chicken wings, stuffed mushrooms, pizza, cheesecake, steak, pork loin, and so much more.
You can even roast a whole chicken in the instant vortex plus air fryer recipes.
How do you cook a chicken in an instant Vortex Plus?
Check out the links below to see how! You can simply put a seasoned chicken into your air fryer, turn on the cook function at the allotted time and watch your chicken become a perfectly roasted bird to feed the whole family.
These recipes will give you the dinner recipes you need to fully utilize your air fryer, and it's going to change the way you cook dinner forever!
Cooking a steak is hard, usually feared by the home cook because of the nuance of cooking a steak to a nice medium-rare.
All those problems are solved with the Instant vortex plus air fryer recipes for these ribeye steaks.
To make the perfect steak, bring your ribeye steak to room temperature, or at least rest on the counter for at least 15-20 minutes.
Once it's rested, season it thoroughly with salt and pepper then place it into a preheated air fryer basket.
Among the many things you can cook in an airfryer bacon might just be the most useful ingredient to crisp up to perfection in your air fryer.
Preheat your airfryer then add your bacon to the basket. Your bacon will come out perfectly crispy, with all the fat rendered neatly into the tray of the instant vortex.
Never get splattered with bacon grease again! This is one of the easiest and most simple Instant vortex air fryer plus recipes.
What can you cook in an instant vortex plus? The answer is pretty much anything but if you want to really utilize your air fryer to the fullest, make these savory and deliciously juicy dijon rosemary burger patties.
You simply combine ground beef with dijon mustard, soy sauce, spices, finely chopped onion and lots of finely chopped rosemary and form them into thick patties.
Cooking in our preheated air fryer for 15 minutes gives you the perfect doneness on your burger patty, you don't even have to check them but put them in and walk away. Dress your patties up with all the fixings for a fabulous dinner.
The secret ingredients to these juicy chicken legs? A perfect spice blend and the power of the instant vortex plus air fryer.
This blend of garlic powder, smoked paprika, cumin and salt and pepper makes this chicken taste like you poured over a bbq for hours cooking them.
The beauty of the air fryer is that it saves you so much time and energy in the kitchen. Chicken Legs are usually laborious to cook right, but these come out perfect every time.
Cooking for kids? Or adults! These chicken tenders are such a crowd pleaser.
The air fryer crisps them to perfection without any large pots of oil or deep frying whatsoever.
The magic ingredient in the crust? Corn flakes cereal! It stays extra crispy mixed with bread crumbs and gives you that extra crunchy exterior that you can only find at restaurants.
You will absolutely be making these again and again. They go great with bbq sauce or honey mustard dipping sauce.
I don't think people know that you can cook a whole dinner in your instant vortex plus.
This salmon and asparagus is the perfect example, and a simple and easy recipe to really get the most out of your air fryer.
From here you can go in all different directions making other fish and vegetables, or meat and vegetables dinners.
The air fryer cooks fish in a flash, and this salmon dressed in dijon, honey and spices comes out beautifully.
Start your fish, then add in your vegetables half way through cook time, or simply cook the fish then the vegetables because they will be ready in no time.
The versatility of the air fryer is so clear here. Not only can you make a whole salmon dinner but you can also pump up your party snacks with these stuffed mushrooms or loaded nachos.
Both are done in the airfryer and if you happen to have the dual basket model you can even do them at the same time and save so much effort.
Nachos become cinch with an airfryer, and unlike a microwave the chips get all nice and warm and toasted in the air fryer.
Stuffed mushrooms can be anything you imagine, with different stuffings and come out warm through with bubbling cheese.
Yet another long cook time item made easy!
The trick with these baked potatoes is to rub them in a little oil before you bake them in your instant vortex, this way the outside is deliciously crispy and the inside is perfectly fluffy and ready for all the toppings.
Cheese, sour cream, bacon bits, green onions, ranch, fried onions or shallots. The possibilities are endless. The long effort of baking a potato in the oven will be far behind you.
Did you know you can bake in an air fryer! It's not just for frying.
These banana muffins are quick and easy and come out of the instant vortex perfectly baked.
Simply combine the batter and pour into muffin cups, bake in your preheated air fryer and have breakfast or treats quickly and easily.
The airfryer can also hold molds or silicone muffin pans to bake directly into.
One of the best things about the instant vortex air fryer is its ability to turn frozen things into perfectly crisped cooked items without you ever having to stand over a stove or check an oven constantly.
Frozen french fries just never come out of a conventional oven like they do when they are fried.
With this recipe, you will never have to stand over a pot of oil or spend money on an expensive deep fryer.
Air fryer baking! These frozen biscuits come out perfectly in the air fryer because of their power to take something frozen to fresh in such little time.
The air circulation inside the instant vortex creates a perfect flakey biscuit with little to no effort on your part.
Simply add in your favorite frozen biscuit to the tray and set your bake time. Then you'll be enjoying fresh out of the oven biscuits for tea time or breakfast.
This might just become your new favorite side dish for lunch, dinner, snack, whenever! A clear favorite of all the instant vortex air fryer recipes.
Broccoli florets are tossed with a little olive oil, salt, pepper, garlic powder, and lots of parmesan.
You then add them to your instant vortex plus air fryer and air fry them to perfection with crispy cheese, still a little crunch, and perfect seasoning.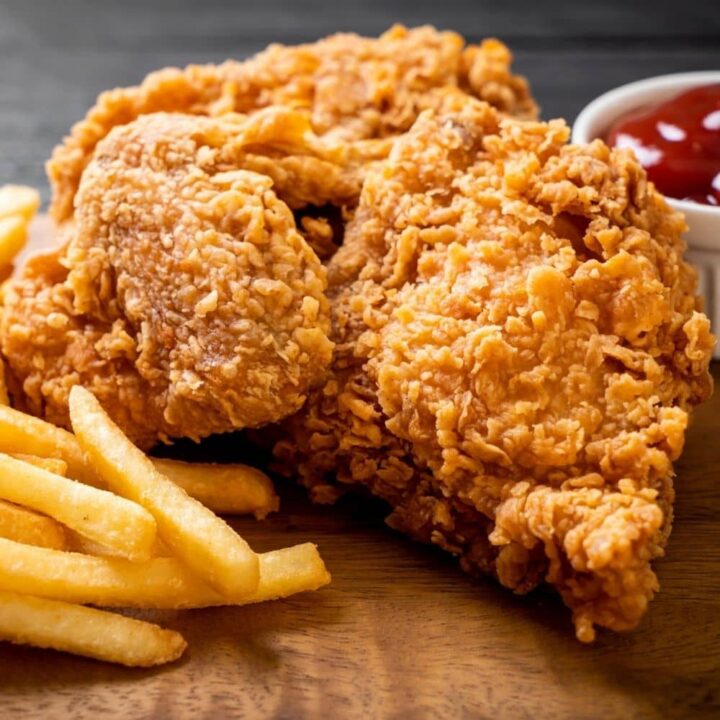 12 Best Instant Vortex Recipes
Ingredients
2 boneless skinless chicken breasts (cut into strips)
1 c bread crumbs
½ c cornflake crumbs
1 large egg
2 tbsps milk
¼ c flour
⅛ tsp salt
⅛ tsp pepper
Instructions
Set the temperature of your Instant Vortex Plus to 350F, allow it to preheat

Cut your chicken into ½ inch strips and season with salt and pepper then set aside.

Combine the flour, salt and pepper in a shallow bowl. In a separate shallow bowl, combine the
breadcrumbs and corn flakes, then in the third combine the beaten egg and milk.

Dip each chicken strip first into the flour mix, then the egg, then the breadcrumbs.

Spray the chicken strips with cooking spray and then place into the preheated air fryer basket.

Cook for 14-15 minutes, till the internal temperature, reaches 165F.