Whether you're a vegetarian or just trying to get more vegetables in your diet, this list of easy vegetarian crockpot recipes is for you! A crockpot can ease a large burden of home cooking for a lot of people, and for good reason.
It makes cooking easy and simple, and you can often throw it on in the morning when you're starting your day and it's ready for you when it's time for dinner.
These recipes provide several different options for both full meals and sides, all of which are delicious and cooked low and slow, maximizing flavor.
With everything from southwestern food to Indian food, there will be something on this list for you!
These recipes require minimal preparation and ingredient lists aren't long, they're perfect if you're busy. Keep reading to see my favorite vegetarian crockpot recipes I've gathered!
There's nothing as comforting as a warm bowl of soup on a cold day.
This recipe is hearty and filling, a meal you'll want to eat again and again. A mix of kidney and white beans add an earthy flavor.
The seasoned vegetable broth cooks the pasta, imparting its delicious flavor. While the ditalini pasta shape is fun, feel free to use whatever pasta you have in your pantry.
If you have fresh herbs like parsley or thyme, throw some on top as they make a great addition to this soup.
When we think of chili, we often think of a beef-filled version, but vegetarian chili is just as satisfying as its meaty counterpart.
What makes a good chili is the tomato base and the mix of piquant spices including cumin, cayenne, and chili powder.
Cooking this in a crockpot means that your home will be filled with the delightful smell of the simmering chili.
I like to add some tortilla chips on the side while eating this, it adds a salty crunch that I love.
Cooking lasagna in a crockpot is one of the best ideas I've seen! Lasagna is a dish that everyone loves but can be a pain to make.
The best part? This version is healthier with added carrots, mushrooms, and spinach!
If your budget doesn't allow for ricotta, cottage cheese is a great substitute. Either cheese you decide on will be packed with protein, making this a well-balanced dish.
Save this recipe so the next time you're craving Italian you can let your crockpot do the work!
Mac and cheese is a classic dish we all know and love. But let's be honest, it isn't a very healthy option.
By turning it into this chili mac you will quench your craving for mac and cheese and get more nutrition out of it, making this one of my favorite easy crock pot vegetarian recipes.
Beans add some protein while onions and tomatoes add your vegetables.
There's very little chopping in this recipe, so it can be whipped up quickly for a great weeknight option.
This will be a great way to sneak in some vegetables for any kids sitting at the table!
The secret to this recipe is the super plant: quinoa! Quinoa is an amazing source of protein, fiber, and antioxidants.
It gives this slow cooker Mexican dish a wonderful texture and pairs with the beans perfectly.
If you don't like butternut squash, try using sweet potatoes instead. They provide a similar sweetness with a less nutty flavor.
I recommend making a double batch and picking up some tortillas; eat this as tacos or a burrito throughout the week, it's a great lunch!
Making stuffed food like these peppers is a great way to mix it up with your meals.
The quinoa and pecans make for a "meaty" filling, and when combined with the spices and tomatoes the flavor is amazing!
If you have a nut allergy or can't find pecans, I recommend replacing them with pepitas, also known as pumpkin seeds, as they provide a nutty flavor.
If you're looking for a little more heat, try stuffing poblano peppers instead of bell peppers.
Wondering what goes with stuffed peppers? Check out these side dish recipes!
Most people have had chili in their lives, but not many have tried a white chili.
The white version of the hearty stew is creamy instead of tomato-based.
Cream cheese provides a velvety texture with white beans, corn, and bell pepper making up the bulk.
White chili has a different spice mixture also, leaning more towards warmer spices.
If you're a chili fan and think you've had it all, give this recipe a shot, you won't regret it.
This southwestern and Italian fusion is sure to leave any vegetarian (or carnivore!) happy and full.
Combining traditional southwestern ingredients like black beans and bell pepper with Italian ingredients like pasta and mozzarella make a creative meal.
If you want to add some extra spiciness, include a diced jalapeno or some cayenne.
My favorite pasta to use in this dish is any spiral pasta, it carries the sauce excellently.
If you're feeling in a rut with your cooking, this recipe will pull you out of it!
Mashed potatoes. Need I say more? Mashed potatoes are heavenly pillows of buttery carbs that make a great side dish for so many occasions.
The best part about these 'taters? You get to make them in a crockpot for a no-fuss experience!
These potatoes come out just as smooth and creamy as the traditional ones, and they're so much easier.
You can make this vegan by substituting vegan butter and coconut milk.
This would be a great option for Thanksgiving when you have a lot going on in the kitchen and need to make a simple side. Just turn on your crockpot and forget it!
Mushrooms are a great meal replacement in vegetarian cooking.
They are filled with umami flavor and have a "meaty" texture to their bite.
Combining mushrooms with traditional pot roast vegetables makes this the perfect way to satisfy a pot roast craving as a veggie lover.
The recipe calls for baby Bella mushrooms, but feel free to substitute with any mushrooms you find at your local store.
Don't skip the fresh thyme though, it adds a depth of flavor that can't be matched.
Enchiladas are a staple in the southwest. Turning that dish into a soup gives you the opportunity to sneak more vegetables in!
I recommend including some crispy corn tortilla strips on top of this soup for a great salty crunch.
If you don't have fresh garlic, just add some garlic powder.
This soup is toasty and warm, perfect for a winter night. It's easy and can be thrown together quickly with minimal chopping, does it get any better?
Burritos – pockets of pure joy! I love a good burrito, and this crockpot meal makes the best burrito stuffing.
The chipotle in adobo adds the best smokey flavor and the taco seasoning really rounds things out.
If you don't like corn, try swapping it for some diced bell peppers or zucchini.
By using brown rice instead of white you get added nutrients and fiber, and brown rice lends itself to a crockpot because of its long cooking time.
Wrap this amazing stewed mixture in a fluffy warm tortilla and you have an on-the-go meal!
One of my favorite party snacks is Chex Mix. The mix of pretzels and other crispy morsels of saltiness bring me back for more and more.
I didn't think making Chex Mix could be so easy, but this recipe proved me wrong! Worcestershire sauce is the secret ingredient here. It adds a depth of flavor that makes Chex Mix so delicious.
There's really no comparison! If you have a peanut allergy, simply omit the nuts or replace them with a tolerated nut like almonds or cashews.
The low and slow crockpot method results in a perfectly crisp and seasoned homemade Chex Mix!
French onion soup combines three of the best ingredients: melty cheese, caramelized onions, and toasty bread.
Finding a way to make this soup in a crockpot? One of the best ideas possible! Balsamic vinegar adds the magic here, giving this soup a pop of acid that pairs with the rich onion base wonderfully.
If you don't have a red onion, use all white, it won't make a large difference in the final product.
Make this classic French dish anytime you want to impress someone, it's scrumptious!
This recipe isn't normally a vegetarian option, jambalaya typically relies on meat, but this recipe has managed to find the perfect spice combination to make it happen!
This meal is balanced and healthy with a combination of fiber-rich vegetables, beans, and rice.
It packs a flavorful punch with all the spices! If you don't like beans or want to change it up, try adding a sliced spicy vegan sausage, it will add to the flavor.
This recipe proves that with a little creativity, a lot of dishes can be made plant-based.
Wondering what to serve with Jambalaya? Check out these Incredible Side Dishes!
Another Southwest delight! This recipe cooks enchiladas in the crockpot, which makes them delightfully chewy and soft.
Filled with a mixture of beans, peppers, and corn, they provide an adequate amount of protein to keep you full.
The cheesy topping is all for satisfaction! If you want to bulk up the filling more, try adding ground up tofu, it adds a meat-like texture and absorbs all those delicious spices.
This recipe will quickly make its way into your dinner rotation!
This is one of those vegetarian crockpot meals that take a little more effort, but using the crockpot keeps your kitchen from getting too hot.
Even though you must slice potatoes thinly, it's all worth it for that creamy cheesy bite at the end!
The sour cream makes these scalloped potatoes unique by adding a tangy flavor that cuts through the richness.
You can easily make this vegan by subbing in dairy-free alternatives to milk, sour cream, and butter.
Make these with a delicious portobello mushroom steak and grilled asparagus!
One of my favorite things to order in on a lazy night is Tikka Masala, but sometimes I just want to enjoy it at home without spending the money on takeout.
That's where this recipe comes in! Tofu replaces the meat and soaks up all of the aromatic Indian spices.
If you want to up the veggie content add cauliflower or sweet potato.
The recipe calls for white wine vinegar, but rice vinegar or apple cider vinegar works in a pinch.
The best part? Cooking this in a slow cooker means you can work up an appetite from the aromas alone!
Looking for a great side dish for your next dinner party? These crispy balsamic brussels sprouts are going to be perfect!
They're salty with the perfect amount of acidic twang and sweetness from the vinegar.
Swap the brown sugar for maple syrup to give it a deeper flavor and avoid refined sugars.
Serve these with a vegetarian main like a cauliflower or cabbage steak and roasted potatoes for a filling, balanced meal.
If you have a guest or family member who says they hate vegetables, this recipe will change their mind!
When I'm looking for something sweet to make for dinner, this is one of my go-to simple vegetarian crockpot recipes: crockpot apple pie oatmeal.
By adding the oats, you get a boost of fiber, and there are no added sugars!
Making this recipe a great healthy option for either dessert or breakfast.
The warming spices like cinnamon and nutmeg give this dish its apple pie flavor. If you want an extra added crunch, try adding some pecans or walnuts.
Six ingredients and just five minutes of preparation time; does it get any simpler than that?
The flavor for this recipe comes from your favorite jar of salsa, so pick a good one!
A great piece of this recipe is that you can eat it as a bowl or a burrito depending on how you're feeling. Add some guacamole and sour cream to top it off and add that special creaminess.
Make a large batch of this for meal prep and eat it throughout the week, it reheats well and keeps in the fridge.
I love chowder! This corn and potato chowder has quickly become a top option for meatless slow cooker recipes.
The sweetness from the corn paired with the creamy, soft potatoes is scrumptious.
You can make this recipe vegan by switching the cream and butter to coconut milk and vegan butter.
I really like to top mine with some sliced green onions and crumbled crackers. Put this soup on before you leave for work in the morning and come home to a warm and comforting soup!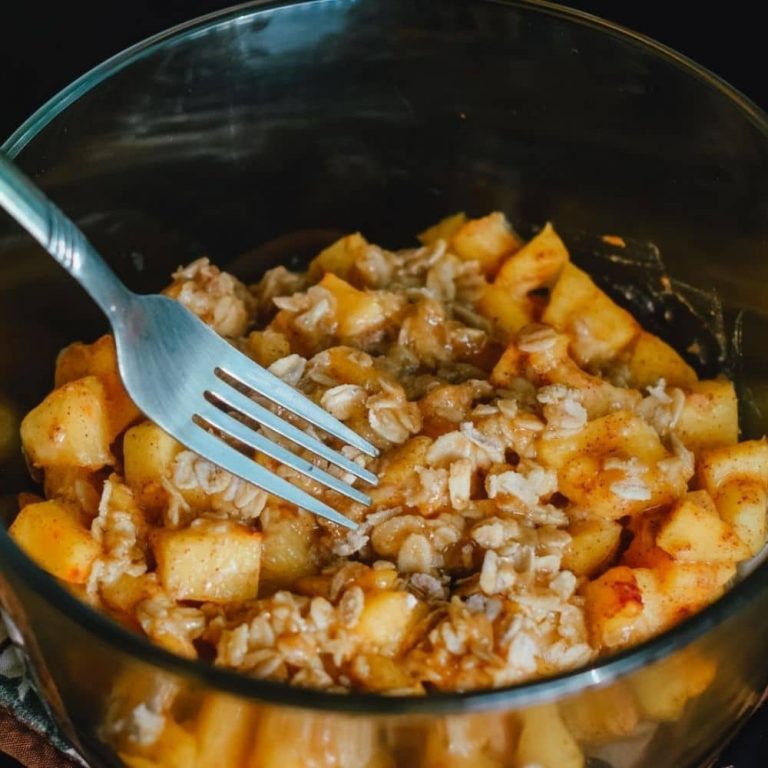 22 Best Vegetarian Crockpot recipes
Instructions
Choose your favorite vegetarian crockpot dish!
Prepare ingredients according to the recipe.
Be ready in 30 minutes or less!