What is Silken Tofu?
Silken tofu is the softest, most delicate type of tofu as it easily breaks up.
The tofu gains a crust-like bottom by lightly frying in a shallow pan, helping it keep its shape.
Some recipes call for deep frying to crisp up the texture and further develop any marinade used on the tofu.
Tofu is eaten all year round and is one of the most popular, simple Chinese ingredients.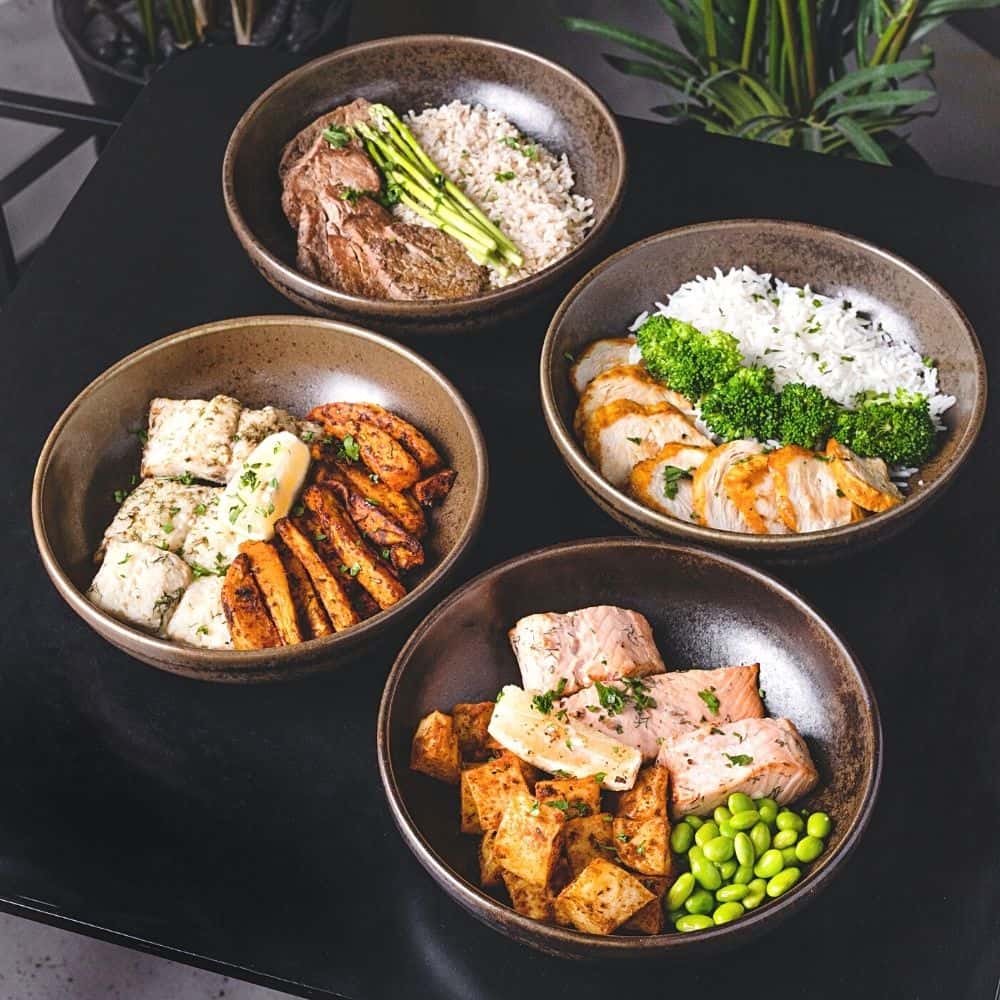 It's plain in flavor, completely tasteless on its own but has a smooth texture and soy smell.
Made in a similar way to how cheese is made, tofu is made from soy milk proteins, giving it that super creamy and smooth texture.
Tofu is very wet with a high liquid content that often has to be drained before use.
The less water contained within the tofu, the more crispy tofu will be. Firm tofu is probably the most versatile and widely available.
Medium and regular tofu is not as widely used within the US. However, soft tofu is excellent in sources and is widely available online and in-store.
While you can make your tofu, it is a time-consuming process with unpredictable results. By all means, use homemade tofu within these recipes, alternative the purchase tofu from your local, independent health, or Asian supermarket.
Silken Tofu Savoury Recipes
Are you looking for savory tofu breakfast and brunch recipes? These dishes are all about texture and the contrast of tofu against fresh vegetables. While you can use various tofu, you will lose a sense of consistency if you choose extra firm tofu.
Combining kitchen staples of olive oil, black pepper, soy sauce, basil, and one block of silken tofu, this easy-to-make recipe creates a fantastic light lunch, vegan breakfast, or alternative brunch option.
The recipe originates from the cookbook start simply by Lukas Volger and can be made hot or cold.
Fans of his recipes are door this easy tofu toast-like recipe and commend its flexibility and ability to be both hot, cold made with or without oil, and one reader recommends crumpled up nori too.
Are you looking first savory vegan breakfast options? Look no further; this is a leisurely vegan breakfast packed with protein that can be served with toast or as a breakfast burrito, quesadilla, or as part of a classic full English breakfast.
Silken tofu scramble is the vegan substitute for eggs and dairy and provides lower cholesterol and calories than the non-vegan breakfast staple.
Using tofu as a scrambled egg substitute allows you to pack flavor into your breakfasts as tofu absorbs the flavors it's cooked in and any additional seasoning you add. As a one-pot meal, it's easy to make with the minimal washing-up.
If you're a fan of steamed silken tofu and want to make something special for a birthday brunch or spend more time in the kitchen making delicious breakfasts, give this recipe a go.
Using a mixture of cupboard staples and Chinese cooking go to use such as soy sauce, white wine vinegar, vegetarian oyster sauce, garlic chili sauce, and sprinkles of sesame seeds, the recipe is simple to follow, full of flavor, and can also be made into a meal when served with rice.
The sauce is the winner in this recipe. It's absorbed by the tofu, which further enhances the Asian flavor profile and permeates the pairing between shiitake and tofu.
Silken Tofu Chinese Recipes
Tofu is widely used within Asian cuisine, specifically Chinese food.
Silken tofu appears as a meat substitute within soups, appetizers as well as desserts.
Adaptable in flavor and readily available, tofu is a cost-effective meat alternative and a filling, tasty, multiuse product.
Don't be fooled by silken tofu's bland appearance and taste when unseasoned.
The beauty of silken tofu is its ability to transform when paired with other sources, marinades, and oils.
This braised tofu recipe from the woks of life encourages deep frying your tofu and re-adding to the stir fry pan to create the ultimate stir fry dish.
This recipe is designed to mimic your favorite Chinese take-out with a glazed coating and fresh rainbow vegetables.
The formula features ginger, garlic, onions, carrots, and new bamboo shoots combined with various Chinese sauces: oyster sauce, shiitake source, soy sauce, dark soy sauce, and sesame oil, as well as stock to infuse flavor into the tofu through the second cooking process, once it's added to the stir fry mix.
The steam tofu recipe utilizes many ingredients used in the braised tofu recipe above stop designed as a simple dish of steamed tofu with soy sauce dressing that can be served as a side appetizer or as part of another main dish with noodles, rice, or vegetables.
Cut into cubes and, once drained, steamed for up to 8 minutes until thoroughly steamed through.
Once any remaining steam water has been removed, other sources can be served on top of the tofu.
This recipe shows how to create tofu-based meals using a crockpot or slow cooker.
By slow cooking the tofu in the source, it uses the once flavorless tofu with the herbs, spices, and sauces it's cooked in.
If using silken tofu, add in the final hour of cooking. Alternatively, for an all-day crockpot recipe, use hardened tofu for a firmer texture that won't disintegrate during the cooking process.
If you are looking for an alternative Asian cuisine dish, try mafo tofu (Tokwa.)
This dish is dual protein combining minced pork and silken tofu and the chicken stock, black bean paste chilis, and other vegetables.
It's a quick and straightforward meal taking less than 10 minutes to prep and five minutes to cook, making it the ultimate mid-week meal.
Are you looking for a cold tofu dish? This cold silken tofu is quick and easy to piece together and provides a refreshing cold dish without sacrificing flavor.
Using many ingredients that you'd use with a warm silken tofu recipe requires no cooking and develops its flavor from the sharp tang of the raw vegetables and seasonings.
Silken Tofu Soup Recipes
be your seat for a lunch or a hearty winter take on Seoul in a bowl.
Silken tofu is a protein-rich addition to soups, absorbing flavor and bulking out broths for additional texture and balancing solid flavors.
This is a deliciously rich red soup with trunked silken tofu and freshly chopped scallions.
This recipe is perfect for those interested in Korean cooking and big fans of chili oil, which is the base of this tofu soup.
Kimchi is also used within this recipe; you can use traditional Kimchi or vegan Kimchi, which contributes to the deep redness of the dish.
If you're looking for a soft, comforting soft tofu stew, this kimchi soup takes less than 30 minutes to prepare and is full of hearty, homely flavors.
You can substitute the tofu in this soup for other proteins or add protein such as meat and fish into the soup in addition to tofu, creating a dual protein soup.
A play on the traditional Korean tofu soup, this soup dish can be topped with an egg.
There's an authentic tangy flavor to this soup from the fermentation of the kimchi that is added to create color, aroma, and add spice.
This reinvention of the classic mushroom soup features silken tofu.
It's a vegan version of cream of mushroom soup which is entirely vegan despite tasting creamy and in a thick form.
Quick and easy to make using a mushroom mixture and silken tofu blended and served with warm crusty bread for the ultimate winter comfort.
This plant-based soup features many root vegetables, vegetable broth, and parsley, bringing silken tofu to life and topping the soup with Matzo balls.
The incorporation of deal with parsley adds flavor to what is otherwise very plain tofu.
If you make your homemade broth, this is the time to use it and incorporate it into this soup recipe.
Silken Tofu Dinner Recipes
From pasta dishes to vegan stakes classics to experimental dishes, silken tofu can be used in various innovative ways and as alternatives to dairy products in classic recipes.
While working with tofu can take a little while to get used to, it's well worth it as a meat-free, protein-rich addition to meals and recipes.
There is some debate about the lifespan of cooked silken tofu.
We wouldn't advise freezing silken tofu due to its high water content and unpredictability regarding water retention.
If you're looking to incorporate silken tofu into more substantial dinner meals, this creamy tofu garlic mushroom pasta recipe will give a whole new lease of life to tofu and your pasta sauces.
This mushroom pasta is creating a dairy-free, vegan alternative to cream or an alternative to the lengthy processing of cashew nut cream, tofu provides the texture of a pasta sauce while reducing the fat and calorie intake.
For another great take on a pasta classic featuring tofu bacon strips.
Nikita recreates carbonara using tofu to recreate those meat-like textures.
Her recipes are gluten-free and vegan and utilize nutritional yeast in fresh new ways.
Are you looking for a high-protein dinner? Utilizing garlic, mushrooms, onions, and spinach along with fresh herbs and spices, this is another excellent mid-week meal to bring the family or a group of friends together.
This recipe uses very traditional non-vegan lasagna ingredients that use silken tofu for texture are not an alternative to ricotta cheese.
Once again, tofu is proving its versatility as a protein. This recipe is high-protein, vegan, gluten-free, and dairy-free.
What more could you want?
as we've already explored in this article, Korean silken tofu stew typically features kimchi.
This recipe from something dish that does not contain any kimchi resulting in a less spicy, less tangy taste and texture.
The silken tofu is incorporated into the stew at the end of the cooking process.
To maximize the tofu structure within the soup, you can use red chili paste or miso paste to tailor the flavor to your personal preferences.
For a refreshing take on a vegan stake. Try silken tofu with broccoli and soy miso dressing.
This soy miso dressing is a refreshing hot summer's day appetizer, using Japanese rice vinegar, miso, soy sauce, and sesame oil, as well as fresh root ginger-garlic, onions, and broccoli.
Silken Tofu Dessert
And finally, onto silken tofu desserts. Tofu has already proven itself versatile addition to your kitchen cupboard used as cream substitutes, meat-free protein alternatives, and is dairy and egg swaps.
Tofu isn't exclusively savory and can easily be used in both sweet and savory dishes due to its flavorless profile.
So here are some recipes featuring silken tofu in lovely forms.
Every vegan blogger and chef has a vegan chocolate mousse recipe as a classic failsafe dessert.
You can't go wrong with a chocolate mousse. Using silken tofu allows a lighter low-fat dessert option and only contains four ingredients that you will probably have in your kitchen already.
This guilt-free vegan dessert is very decadent yet only requires a blender to create.
Simply combine silken tofu, cocoa powder, a Ga they, and vanilla extract blend to create a creamy sweet mousse and decorate with fresh fruit and mint leaves when serving.
As Easy As Apple Pie also has a beautiful Silken tofu chocolate moose recipe that's rich, velvety, and unbelievable creamy, which can be used as a healthy snack as well as an after-dinner treat.
Combine silken tofu, dark chocolate, and maple syrup to create this quick and indulgent dessert.
This vegan strawberry pudding can be used as a breakfast or a desert bright pink color with a protein boost in quality.
It's similar to the vegan chocolate mousse, using silken tofu in a blender with strawberries and honey to create a deliciously creamy dessert identical to that of fruit yogurt and taking on the delicious fresh flavor of its strawberries.
This cheesecake needs to be tried to be believed.
You are utilizing the creaminess of silken tofu and the sweet combination of white and brown sugar, almond butter, and lemon zest paired with vanilla extract and salt to create a cheesecake-like dessert that's vegan and dairy-free.
Again, using a food processor to mix ingredients, this recipe is as plain and straightforward as tofu itself.
Of course, you can mix up your cheesecake filling, experiment with other flavors, and include any fresh fruits you may have in your fridge.
This recipe sees traditional carrot cake made with tofu frosting as an alternative to cream cheese frosting, providing a low-fat, dairy-free option for vegans and those looking to make healthier choices.
Not sacrificing the flavor, the cake features applesauce, vanilla extracts, brown sugars, and cinnamon to create that's based tang within the carrot cake.
A quick and easy cake you can have in the afternoon or after dinner.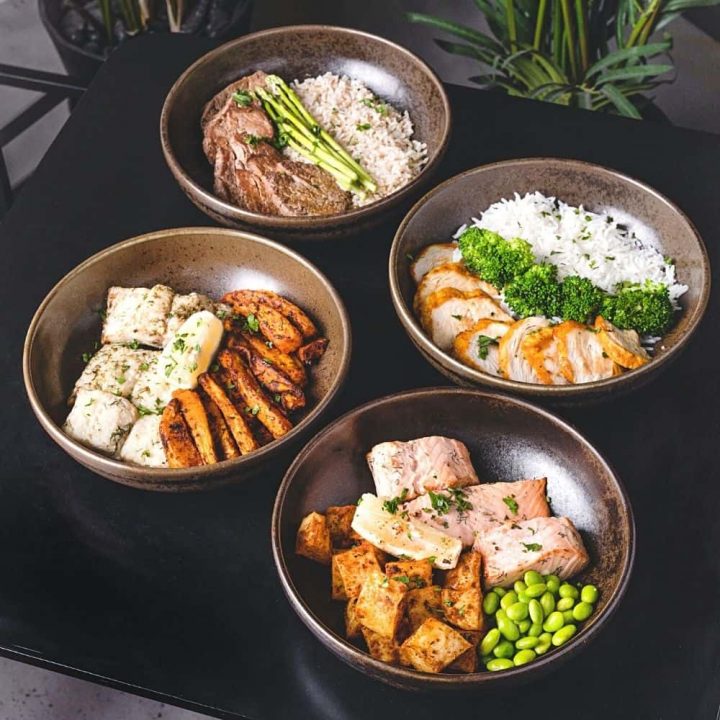 The Best 23 Silken Tofu Recipes – Savory, Soups, Dinners, and Desserts.
Ingredients
What is Silken Tofu?
Silken Tofu Savoury Recipes
Silken Tofu Chinese Recipes
Silken Tofu Soup Recipes
Silken Tofu Dinner Recipes
Silken Tofu Dessert
Instructions
Choose your favorite dish!
Prepare ingredients according to the recipe.
Be ready in 30 minutes or less!