The skinny mommy diet craze is everywhere! And with good reason. What busy mom does not want to look her best and provide her family with great tasting, well-balanced meals?
The skinny mommy diet promotes the idea that healthy eating does not mean you have to restrict yourself to bland-tasting food.
It also does not mean that you have to spend hours in the kitchen preparing meals.
The popularity of skinny mommy diet recipes has shown that delicious meals that are quick and easy to prepare, can also be diet-friendly. They can also be done in a budget-friendly way. This way of eating really is the best of everything out there.
A great idea to ensure the success of your skinny mommy diet is weekly meal planning.
Take the time at the start of the week to sit down and plan out your meals. Use the menu to plan your grocery list and stick to it. Avoid that impulse buys that are not always the best choice for a diet.
With a meal plan in place, that you have shopped for, the need to grab something quick and possibly unhealthy will be eliminated, as will those mid-week trips to the store. By taking the time to set yourself up for success, you are more likely to develop healthy habits that are long-lasting and realistic.
Get a jumpstart with menu planning with this list of simple and delicious skinny mommy recipes that you can feel good about both you and your family eating.
On the hunt for a one-dish meal with a bit of Mexican flare, that lets you stay on track with your skinny mommy diet?
This easy Tex-Mex casserole that is low in calories is for you then.
If you are in the mood for soup, add some water in to thin it out and let it simmer on the stove, rather than cook in the oven.
This is one of those skinny mom chicken recipes that your whole family will love! Pieces of chicken are coated in breadcrumbs and parmesan cheese and then "fried" in the air fryer.
What kid (or adult) can turn down chicken nuggets? For best results with this dish, make sure you do not overcrowd the air fryer, take the time to cook the nuggets in batches.
This will ensure they all come out crunchy on the outside and juicy and tender on the inside.
This satisfying and savory soup packs a powerful flavor punch.
It is easy to make and uses ingredients you probably already have in your pantry. And the best part?
It is one of those skinny mom recipes under 300 calories. Make a double bath to enjoy it tonight and freeze the rest for a busy night next week
Love the taste of creamy, cheesy enchiladas but not all the calories that come with them?
With this skinny mom chicken recipe, traditional enchiladas get a low-calorie and low-carb make-over.
It uses reduced-fat cheese and whole tortillas to create a healthier version of this indulgent dish that works for any skinny mommy diet.
Need dinner on the table fast? This easy soup does that! It is a great idea for a busy weeknight meal and will make your whole house smell amazing.
You can control the heat level to suit your family. Be sure to make a double batch, to keep in the freezer so that you always a skinny mommy diet meal on hand.
This soup is one of those skinny mommy recipes under 300 calories that could not be easier to make.
Place all the ingredients, which are basic kitchen staples in your crockpot and let it cook all day.
The result will be an amazing-smelling low-calorie soup that your family will love!
Make sure that you do not forget to add the lime juice at the end, to increase the flavor depth.
Do you have picky eaters who hate vegetables, especially cauliflower?
Win them over with this guilt-free, easy dish that is low in calories and carbs. It provides a healthy and authentic tasting alternative to traditional chicken fried rice.
Even the biggest cauliflower hater will come back for seconds. Keep it vegetarian by omitting the chicken.
Craving the taste of takeout but wanting to stay on track with your skinny mommy diet?
A great idea is to try this diet-friendly fried rice dish . It tastes like takeout but without all the calories.
The secret ingredient is a bag of coleslaw veggies, that will keep you feeling full.
The flavors of this easy dish get better with time, making leftovers delicious!
Who can resist pizza? Using light alfredo sauce and low-fat cheese, this dish allows you a guilt-free way to indulge in pizza.
This skinny mommy chicken recipe is made even healthier by using Greek yogurt in the dough and it is one of the best ideas around for using up leftover chicken.
If you are not a fan of alfredo sauce, use whatever your favorite pizza toppings are on the crust.
A traditional comfort food is given a healthy twist with this skinny mom recipe under 300 calories.
These chicken tenders provide the same great crunch, as traditional ones do but with way fewer calories.
There are two parts to this magic: a high baking temperature and browning the panko crumbs before coating the chicken.
Still, looking for a way to make them even better? Try adding parmesan cheese or your favorite spices into breading mixture.
This is one of the best muffin recipes to use while on a skinny mommy diet.
It delivers on the great taste and sweetness that is expected in banana bread, while still being low in calories.
White flour is replaced with whole wheat flour and oatmeal and applesauce help to sweeten these muffins.
How could you go wrong with this skinny alternative? A tip to avoid overeating and keep your portion control in check is to make these in mini loaf pans or even as muffins.
Looking for a healthy alternative to cheesy eggplant parmesan?
This easy dish is your answer, and the best part is that it is one of those skinny mommy recipes under 300 calories!
Eggplant is swapped out for zucchini and reduced-fat cheeses are used to make a decedent tasting meal, that will no one ever guess is low in calories and carbs.
Save yourself some time and make a double of this recipe, so that you can keep one in the freezer.
Transform a family favorite into a restaurant-quality meal that is low in calories and takes almost no time to prepare, with this easy alfredo sauce.
Patience is key for this meal, make sure to slowly whisk the cheese in and give it time to thicken.
Do not limit yourself to just serving this over pasta (although it is delicious) try it on pizza, casserole, and even as a dipping sauce.
If you do go the pasta route, add some chicken and broccoli for a well-balanced meal.
Have you had the chance to taste Mexican street corn? If you have not, this easy recipe provides the perfect opportunity.
It combines healthy and low-calorie ingredients to make a side dish full of flavor.
It is a dish that you will be proud to bring to any potluck or barbecue and everyone will be asking for the recipe.
Who can resist a flavorful Mexican dish? Especially one that is easy to prepare and a skinny mommy recipe under 300 calories?
This enchiladas dish checks all the right boxes. The best part of enchiladas is that they can be filled with almost anything to suit even the pickiest palate.
Beef, chicken, black beans, and even shredded pork all make delicious fillings.
Reduce the carb count on this, by using low-carb tortillas and filling them with vegetables.
If you love fajitas, this is the skinny mommy diet recipe for you. It takes the zesty flavors of fajitas and turns them into a soup that is low in both calories and carbs.
No one will ever know that it is diet-friendly. The taste of this soup and the ease at which it comes together will make it a staple in your house.
As extra bonuses, it freezes well, can be customized in a variety of ways, and made in either the crockpot or Instant Pot.
This dish takes everything you love about your favorite cheeseburger and turns it into a healthy salad. Sound too good to be true? It gets even better.
This easy skinny mommy diet recipe can be on the table in under 20 minutes.
Simply make a salad with your favorite hamburger toppings, including the burger, and drizzle the seriously tasty dressing over it.
Make this vegetarian, with veggie burgers or a veggie crumble.
Enjoy the great taste of nachos, even while on diet? Sign me up! Skip the carb count found in chips and replace them with bell peppers.
It creates a flavorful dish that is way healthier than regular nachos. With the crispness found in bell peppers, you will not miss the crunch of a chip at all.
Remember to not slice your peppers too thinly as you want them to be solid enough to hold all your favorite toppings.
Please the vegetarian in your house and use extra beans, instead of the beef.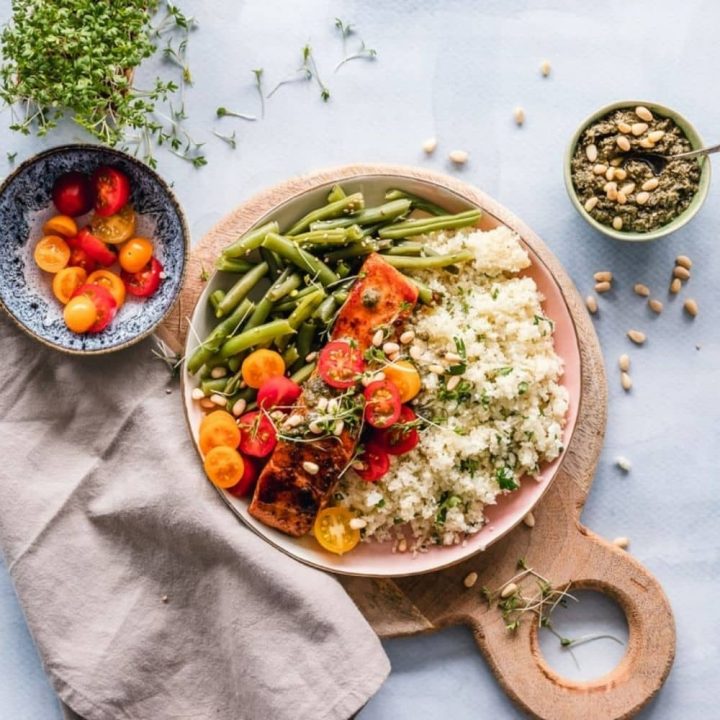 18 Best skinny mom recipes
Instructions
Choose your favorite dish!
Prepare ingredients according to the recipe.
Be ready in 30 minutes or less!